Google ranking drop can be a dramatic situation because it has a direct impact on lead generation, prospect nurturing and overall conversion. Many webmasters face immense disappointment at the sudden drop as they add hours of effort to keep the website afloat.
Several business owners even have a dedicated team of SEO professionals. They work with accuracy to keep the website away from any dreaded situation. But if it still impacts your website, then don't panic.
How to cope with rankings drop?
The sudden drop in Google ranking isn't a surprising thing. Trust us. Many websites have experienced such a situation. And that too multiple times.
There are many factors that can lead to a sudden ranking drop. They can range from being a normal issue to a major one.
So, here in this article, we will share a list of reasons that may have led to a sudden ranking drop. We will also offer recovery tips that will come in handy.
1- Inaccurate data: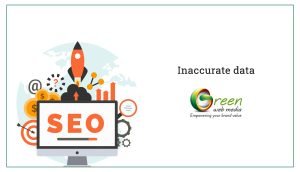 The first reflex of many website owners after a drop in the rank is making necessary changes to the website. But before diving in, understand the broader picture. Sometimes, the unpredictable changes in the ranking or the traffic can just be because of how the data is presented.
The tools might have experienced reset. Or the settings might have been mistakenly changed. There are chances that you yourself might have accidentally precluded a page type, time span, or a device. So, start by checking the order of reporting.
Later, check if the drop is in an abnormal range of usual web traffic fluctuation because it is common for traffic to change every day. Compare the pattern of traffic with previous data (at least two years old) to get a wise knowledge.
See if the drop persists. If it does, then check Google Search Console data for a particular page or overall website. Through it, you can check what the recent turmoil was.
2- Manual actions: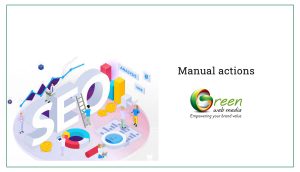 Human reviewers at Google inflict manual actions. This happens when they conclude the pages on your website that aren't acquiescent as per Google's webmaster quality guidelines.
Many reasons can lead to the penalties, and the common reasons are that your website has been hacked, contains multiple user-created spams, has thin content, is using cloaking, or has unnatural backlinks.
If you are experiencing a significant drop, say up to or more than ten positions due to keywords, then manual penalties are to be accused. All you need to do log in at Google Search Console and scan through Security & Manual Actions. Proceed to click on Manual Actions. If your website has received a manual penalty, then you will obtain a note suggesting the cause. It will also detail the affected pages.
With an on-page seo, you will have to retrogress a few changes that you recently did on the website. With off-page seo, you will have to check for unnatural links in the backlink profile.
3- Google algorithm update: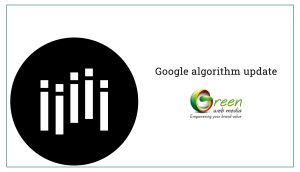 The constant tweaking of Google's algorithm happens thousands of times in a year. This is a common reason behind the fluctuating ranking.
As stated by Search Engine Land, it was mentioned that in 2018 alone, Google made around 3200 changes in its algorithm. So, it is fair to expect the count to increase since then. These updates vary in size, which means some are barely noticeable, and a few others can make or break a website.
If you think the algorithm update is the issue, then see if the drop accords with the new updates. Even though Google may not openly declare a small update but there are many curious SEO specialists who keep an eye on every update. These SEO specialists also have various tools built to rationalize the drop in rankings.
But you must note that Google algorithm updates do not always correspond with the drop in rank at once. You may notice the slipping in rank slowly. And this is expected because Google needs to reprocess or recalculate a large number of data sets.
4- Competitor's web activity: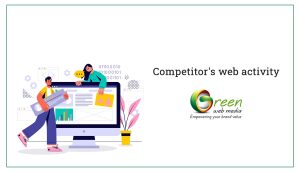 Sometimes it is possible that your business website is perfectly fine. But then there are chances that your competitor is overtaking you. Thus, affecting your ranks by pushing you down on search results.
Although it is very uncommon for a competitor to overtake you in a short period of time, but competition can surely make them do it.
You can use many tools to compare the sudden changes in ranking between you and your competitors. If the difference is very less, then you might be suffering due to the algorithm tweaks. You can expect the high SERP volatility to recede in some days at maximum.
But if you notice that your position is drastically shifted downward, then you must delve deeper into the issue. Your competitor might have implemented a handful of enhancements across the site. You can use WebSite Auditor to understand if your competitor is winning against you with technical optimization or in the quality and size of their backlinks.
In case the shift is just a few keywords, then probably it is due to on-page optimization. Your competitor might be updating pages regularly, optimizing HTML tags, header or keywords, or improvising their content. If you see that the optimization ideas are compatible with your webpage, then you can borrow the idea.
5- Google SERP changes: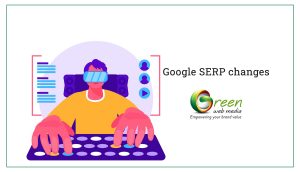 Sometimes the Google update is not just limited to the algorithm. As Google is trying its best to enhance search results, it keeps updating the search engine result pages (SERP) structure by introducing new elements. These elements push the existing snippets or allure more attention than the current snippets.
If you think you are fallen victim to SERP changes, then use Rank Tracker. It will display you with the history of SERP enhancements. This way, you can find out if the SERP updates have impacted your rankings.
6- User behaviour changes: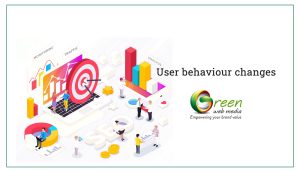 Google has always been in favour of users. Sometimes, it decides to alter its idea merely based on the search query. Although the Google representatives consider behavioural metrics as noisy to impact the rankings, serval real-life experiments and various search patents tell a different story.
Even though behavioural metrics can just be a controversial situation, but there are chances that a few of your rankings are dropping because of it. And it can be justified by checking the click-through rates (CTR).
You can use Google Search Console to check if there are any alterations to the click-through rates. You can either filter CTR to search in by query or the page. Or check it for the overall website at once.
Bottom line
Rankings will drop, no matter how careful you are. It is inevitable in the world of SEO. Ensure that while you systematically investigate the cause, you are also keeping track of the changes made on the technical foundation or website's content.
Consider this blog as a checklist for a potential issue. And check if any of these issues might have triggered the Google ranking drop. Accordingly, fix the detected problem with the right method.
Based on the issue, your website may bounce back in a few days or take several months to climb again.