Suppose you are one of those marketers who consider SEO and content marketing as two separate tactics. Then we guess you should rethink your theory because content and SEO go hand in hand. They are interconnected with each other.
And many times, they even complement each other. This means it is harder to achieve a positive outcome if you lack behind in any one of them.  Even Google supports the fact that high-quality content and authentic backlinking are the two most essential ranking signals.
Why the need for quality content to boost on-page SEO?
Even though the SEO game changes every now and then, there are few things that remain constant. One of which is the necessity of quality content. And with the current Google algorithm, the need for quality content has drastically increased.
This brings us to a noteworthy conclusion. Your audience and Google are both expecting quality from your end. Or, else, they will jump from your page to some other. It is no surprise that 57% of marketing executives in a CMI report say on-page content development was the most effective SEO tactic
So, let us delve deeper into understanding the importance of content in relation to SEO.
1- Better quality content reciprocates CTR: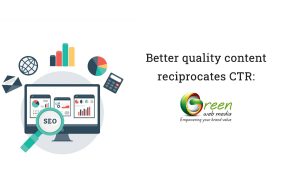 CTR is considered as an essential factor by Google when it comes to ranking the site. Quality content increases the rate of click on your links. The higher the clicks are, the better the chances of being ranked on search engines become.
2- Quality content helps with backlinks: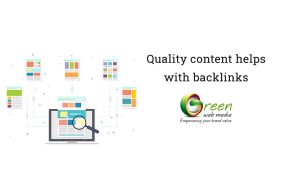 Guest posting is the best strategy to bring the audience to your website. When you have high-quality content on your site, the backlinks become highly powerful. For google, high-quality backlinks from high-authority websites exhibit trust and credibility. With the more quality backlinks, you are likely to increase the chance of SERPs ranking.
3- You can incorporate keywords through content: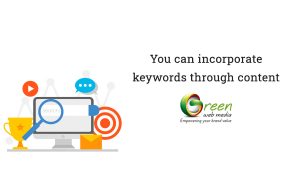 Keywords are important. But if you decide to stuff them in your content, then they will backfire. You may get penalized. With quality content, you can strategically place the keywords. And then you can compete against your competitors effectively.
In fact, a recent Smart Insights study showed that Long-tail keyword searches have a click-through rate 3% to 5% higher than generic searches. So pepper your content with key phrases that are 4 words or more rather than 1 or 2-words head terms.
4- The quality of your content increases the user experience:
When you mix SEO and content writing together. You will come up with quality content. And when it comes to a website, the mixture of these both will provide you with a website that has an excellent structure. This way, your users can easily navigate through the website. Thus, boosting their experience.
How does Google cope with the content?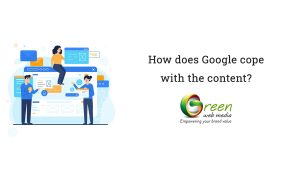 Time and again, Google is making sure to evolve its algorithms to deliver relevant and useful content. These relevant and useful content do not belong to a particular webpage. In fact, they are scattered all over the web.
These pieces are meticulously ranked based on their relevancy and usefulness to the users. This means if you want your content to gain even a tiny bit of SEO value, then start by making the content that adds value to the users' time.
If you have a question on how to make the content beneficial for the users, then follow this list of simple tips:
Keep the content useful and informative. Add things that matter, like the location of your business (restaurants or salon). You can even share details of upcoming events.
Make sure to keep the website more informative than your competitors. For instance, if you are providing a tutorial on something, then make sure to be different from what others have added. If possible, add your perspective to it.
Increase the credibility of your site by using original links, reviews, research, testimonials, citation, etc. Information based on facts or true testimonials from the customers will increase your site's reputation.
The other best thing is keeping the quality of content high. Avoid mass-producing the content. Your content should be high quality, original and specific. You must keep in mind that you are creating content not to rank well on the search engine but to increase the user experience.
Add colour, videos, or images to your website. Remember, the goal is to engage the customers. Ensure that the customers do not get distracted by the factual, spelling, or even styling error. Too many adverts can also become distracting. Instead, focus on comment boxes or steer them to your social media.
Once you start placing these elements, you directly increase the possibility of the SEO value to your content.
How is optimizing the content useful?
Unless you optimize your content, you won't be ranked on the search engine. You have to make sure that your content is audience-centric and not content-centric. In simple words, know what your audience wants to hear from you and not what you want to say to them.
Optimization does not only depend on creating audience-centric content. It also includes many factors. And technical factors like adding meta descriptions, meta titles, keywords, URLs, etc. are one of them.
And that is what we will be talking about in the next section.
How to create optimized content?
As mentioned earlier, that there is more to optimization than it being audience-centric. So, let us take a dive into knowing them.
1- Do keyword research and decide your topic: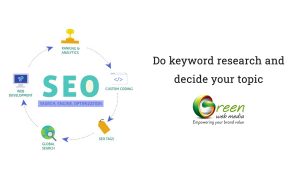 To create audience-centric content, you must know what they are looking for. The best way to understand what the audience is up to is by doing deliberate keyword research. But make sure that your research isn't limited, consider a few things like:
Do not forget long-tail keywords
Say no to highly competitive keywords that have enormous search value
Use keyword research tools
Make sure that the keywords match the topic
2- Develop an outline and format if needed: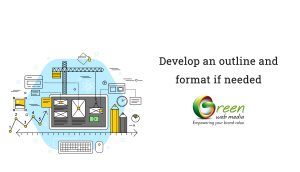 Online audiences have a short attention span. Which means, they will not cling on to your humongous paragraph. So, when you create the outline, make sure to break down your sentences into small chunks. Keep your paragraphs 2-3 lines each.
Ensure to add sub-headings or images in every 150 to 300-word count. This way, you can increase the content size but still keep the audience engaged.
3- Abide by the topic and targeted keywords:
As you start drafting your content, be sure to maintain the flow of your content. Do not deviate from the topic or the chosen keywords. Also, do not write about everything. Keep in mind that you are supposed to revolve around the topic and not introduce another one.
Remember the time when we talked about creating relevant and useful content? Yes, so when you fall off the topic, you waste your time creating content that has lost its value.
4- Include backlinks throughout the content:
Google has clearly stated that credibility is a vital SEO factor. By linking your content or website to authoritative sites, you can increase your site's credibility. Just be sure that the words you are using to link the pages are relevant.
If you are linking in a sentence, be sure to keep the backlinks to six words or lesser.
Bottom line
We wouldn't mind repeating our sentence, that is, SEO and content both complement each other. So, if you think why your website isn't able to secure a good ranking, then the underlying problem might be the low-quality content. Your content is unable to offer both Google and your audience with relevant and useful information.
You can use our blog as a guide and start working with the optimization of the content. And trust us, once you excel in the SEO and content marketing game in unison, nothing can stop your site from being ranked higher.