Links are the game-changer of a website's digital marketing efforts. If used smartly, they can either impact your search engine results performance for the good and give you an unbeatable competitive edge. Regardless of what technique you use, that is, either black hat or white hat, you must prepare for the consequences that follow through.
How Google's backlink algorithms are evolving?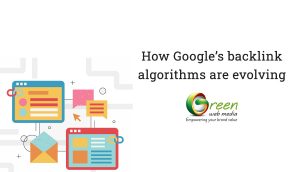 Google never appreciated bad links in the past, but again, back then, it did not have a sufficient system to detect the culprit. Which means, it was easy to get away with any kind of links. However, since the introduction of the Panda and Penguin update, it is clear that Google expects defined content quality and prefers earned links against built links.
Now that Google has updated its process, it focuses more on the user's intent over the keywords they use. So, inevitably you will have to avoid unethical mistakes as much as possible to avoid the penalties. Since backlinks are an integral part of improving your page's rank or position in SERPs. It is important that you run a proper backlink analysis and spot both good and bad links.
So, let's get started with understanding the whole good and bad backlink concept in-depth.
But before we dive in, it is essential to note that there is not a single, all-encompassing definition of a good link, as there are many other factors that contribute. Similarly, you cannot define bad links based on a banned web page or low-quality content; there is more to it.
So, how do you determine a link as good?
1- Good links come from relevant web pages to your topic: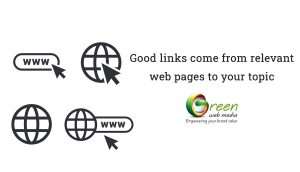 The best way to distinguish a good link is the page's relevance, compared to your page's niche. Apart from improving your ranking, pages that are similar to the services you offer will leverage your conversions too.
The simple notion here is that a familiar audience is far better than a large audience that does not know about your service.
So, when you proceed to build a link from any website, make sure to ask yourself a relevant question, that is, "will this audience be able to relate from my link?"
2- Good links inhabit in trustworthy sites, not spam sites:
Many search experts believe that "70% of a site's ability to get good search rankings is attributable to the sites that it gets linked to."
But you must understand that not all the links get created equally, which means even a single nofollow link from Wikipedia may have more impact than multiple dofollow links if the dofollow links are from a spam website.
If you think Google isn't trusting your website, then the chances are that your site is experiencing negative SEO from dishonest people who are linking unnatural links to your site, thus affecting your search performance.
3- Links that flow naturally with the content:
The best way to hold a link onto a content is by adding it naturally with the flow of the sentence, rather than stuffing it because you wanted to.
So, if your sentence seems to have an obstruction in the flow before and after the link is inserted in between, then chances are high of your content to get considered as spam.
For instance, avoid using the website's link amid the sentence, instead add a word that specifies the meaning and highlights the site; you must use anchor texts that are natural.
Make a habit of completing the content first and then come up with phrases to insert the hyperlinks.
4- Links from long-form content are worth more: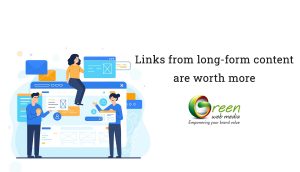 SerpIQ stated that the top-ranked articles on the first page of Google's results contain an average of 2,450 words. This directly means that long-form content drives more organic traffic and ranks higher than short articles.
A recent complied data from Medium concluded that "the average post takes 7 minutes to read and contains about 1,600 words."
Although Google has not given any statements in favor of long-form content, Googlebot follows users, and the users prefer long-form content.
So, if you get linked to long-form content, then chances of better conversions are higher.
5- Links from sites with high domain authority: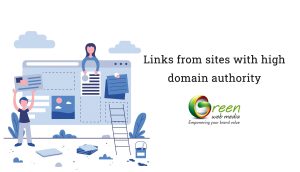 It is no brainer; if you get linked from a website with high domain authority, it will be directly considered a good link.
You can use online tools like Link Explorer, to get a report on the domain authority of a page. All you need to do is add the site's URL and hit the search button.
You will get presented with the domain-related information and page's link metrics.
How do you determine a link as bad?
1- Global links to your site: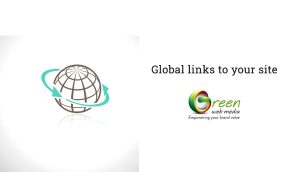 The first way to determine a bad link is by checking the linked page. If a page links to a lot of irrelevant sites, you can consider it as spammy.
If the page has multiple dofollow links to a specific web page, then the search engine considers it unethical, thus, charging it with a manual penalty.
So, if you come across a link that points to products or services that are irrelevant to what they offer with over-optimized anchors, then these are bad links.
2- Links coming from unrelated sites or pages: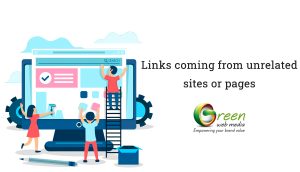 As we read in the previous paragraph, if you opt to link your page with an irrelevant page or website, they will be regarded as bad links.
For instance, if you are a jewelry shop, do not try to obtain your backlinks from a medicinal blog.
3- Dofollow sitewide and footer links: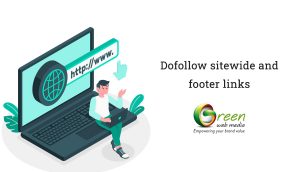 If your external site has unrelated links, then Google will not lose a chance to offer your site with a manual penalty.
However, many sites have static pages for copyright notices, privacy policies, etc. which means the chances of having sitewide links happening is normal. But when google comes across sitewide or footer links, it may raise flags because, in the basic form, it looks manipulative.
4- A low domain authority linked website:
When it comes to calculating the website's metrics, the domain authority is quite strong. So, even if you get linked to a page that has total relevancy of the topics to your page but unfortunately possesses low domain authority, then the link may get counted as a bad link.
This is because domain authority has the highest impact on rankings correlation. As a matter of fact, it outweighs the total number of links pointing to your web page.
5- Backlinks with over-optimized anchor texts: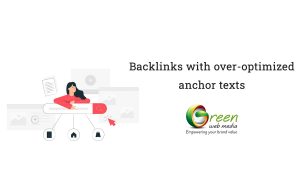 Over-optimized anchor texts have a disadvantageous effect on your search ranking and traffic.
There was a time when site owners used SEO along with over-optimization to improve rankings, but now over-optimized anchors get considered as dangerous.
Nowadays, if you use any means of manipulation to obtain links, then you will directly end up killing your SEO.
Since the launch of the over-optimization penalty in April 2012, Google completely indexed websites that had stuffed anchored texts, corrupt SEO practices, and link spamming.
You must distribute your anchor text amid phrases, brand names, and keywords to stay off Google's Penguin radar and achieve good links.
6- Links from article directory: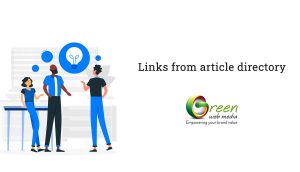 When it comes to the article directory, it appreciates quantity over quality, which means it is over-hoarded with low-quality content.
In short, article directories get considered as content mills with no proper value to the content. And since Google does not appreciate low-quality content, getting links from article directory is the easiest way to get under the bad link radar.
Also, Google has a proper understanding of how many authors refer these directories for different purposes; thus, it considers links from article directory as unnatural or penguin links.
What is the need for backlink analysis?
As we all know, Good links will increase your search rankings and drive organic traffic to your website, the Bad links, on the other hand, will directly get you in trouble by hurting your Google rankings.
So, it is important that you conduct a comprehensive backlink analysis even before you start building or earning links. This analysis will offer you with a detailed examination of the structure of both external and internal links. Because at the end of the day, domain authority and the strength of external links will play a vital role in the search ranking algorithm.
There are many tools that are easily available to perform the analysis. However, make sure to choose the one that offers to provide information on keywords, links, and authority of sites you wish to link your site with.
Bottom line
The future of the digital world is totally dependent on user optimization, which means if you ever want to get awarded by Google, then you have to make sure that your content, keywords, links, SEO should benefit your target audience in some or other way.
Make sure that you have more good links pointing to your website than bad links; this will allow Google to perceive your page as more authentic and trustworthy. The best way to do this is by reaching out to industry-relevant blogs to gain natural links. Slowly but eventually, this way, you will climb to the top of SERPs and gain an unmatched competitive edge online.