Search engine optimization refers to a process of optimizing your website so that it appears on the first page of the Google search results. Now you might ask why it is so important to rank higher. Well, 75% of the internet users never scroll beyond the first page of search results. That's why; your business can't grow by merely having a website. First, you have to let Google know about your site using SEO techniques. And then, it will present your webpage in top search results when users search for a related query.
If you want to get organic traffic to your website, you should optimize for a group of factors considered important by search engines. Primarily, these important factors refer to technical, on-page, and off-page. In recent years, off-page techniques like link building are receiving massive attention. But, the reality is off-page SEO can't magically deliver results unless you have strong fundamentals of on-page SEO. In this article, you can learn some of the best On-page optimization practices which can help your website obtain a higher ranking.
1 – Begin with keyword research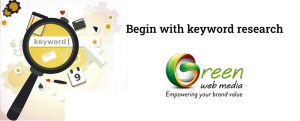 Keyword research refers to the process of finding and evaluating search terms entered by users into search engines. When you know the search terms (aka keywords) used by your potential audience, you can use those terms to improve your content strategy. Further, it can benefit your overall marketing efforts.
Keywords form the basis of SEO, and that's why you should begin with finding the keywords used by consumers/clients in your industry. You need to learn about your audience to know the keywords used by them. By asking the right questions about the audience, you can discover plenty of keywords.
Further, you need to determine the search volume of those keywords and figure out the right long-tail keywords. Once you have found ample of effective keywords, you can move on to actual on-page optimization techniques.
2 – Title tags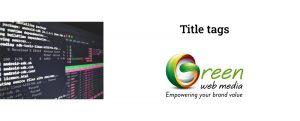 The title tag, also known as HTML tag, is present at the head section of every webpage. The title tag tells search engines about your website. It also shows that the particular page on your website is relevant to the specific keyword. The title tag gets featured in the search engine result pages, and you can also find it in the browser window.
You must come up with original and fresh title tags as it rewards you with two significant benefits. Search engines highlight your keyword phrases when users search for those terms. It does not improve your website's visibility, but users are more likely to click on your page. A standard way of wringing title tags goes like a primary keyword – secondary keyword – brand name.
You should use a dash in between your keyword phrases. Also, remember to use it towards the end before your company name. Your title tags should fall within the range of 50 to 60 characters for the best results.
3 – Meta descriptions 
Meta descriptions also called Meta tags, describe your webpage. You can spot them in search engine result pages (SERPs) right below the page's title. Meta descriptions are not as essential in search engine rankings. But, they carry a bigger responsibility of enticing users to click through SERPs to your website.
Meta descriptions highly influence the user's perception of what your website offers. So your Meta description should be accurate yet compelling. And you must use the keywords wisely. Much similar to title tags, the matching keywords will get highlighted in the SERPs.
You should write original Meta descriptions with a character volume of 150-160. Your focus should be on creating compelling descriptions as it improves click-through rate. At the same time, avoid using non-alpha characters and quotes as Google doesn't show them.
4 – Content with targeted keywords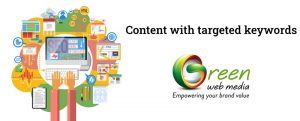 Your content is the heart and soul of your website. Over 57% of expert marketers say that on-page content development is the best SEO technique. With the latest E-A-T update, short for Expertise, Authoritativeness, and Trustworthiness, it is essential to create unique and relevant content.
The best you can do is creating content that is highly relevant to the keyword phrase you're using. You can use the keyword phrase 3-4 times in your content but never abuse it. If you're publishing different content like blogs, press releases, guest posts, etc., you must ensure that all of them are unique. Otherwise, you will get penalized by Google, and your ranking will suffer.
Regularly auditing your content is crucial as well. You must check whether your current content is fulfilling its goals and delivering the expected ROI. You should also see that the information in your content is not only accurate but also relevant to date.
5 – Header tags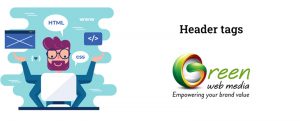 Header tags refer to the elements of HTML (H1-H6). Their purpose is to define heading and subheading in your content from other texts like the body of the content. Header tags don't play any vital role in your ranking. But they do serve an essential purpose for your users and SEO as below, which can indirectly affect your Google ranking.
Increasing the readability of your content, and making it more enjoyable for readers
Giving search engines a keyword-heavy rich context about your content
It's ideal to use your keyword phrase once in the H1 tag, but not more than that. You should include a header tag on a page where you want to attract unique traffic. In case your content has multiple sections, you can incorporate the H2 (second header) tag.
6 – Internal linking 
Internal linking refers to the practice of linking a page to another page on the same website. By implementing internal webpage links, you can foster particular keywords for those pages. This action takes place as search engines, and users are easily able to navigate through your site. So internal linking shows the search engine that the page is relevant for a particular keyword phrase.
When using the content on your website to form internal links, you must choose an excellent anchor text (keywords) for the linking purpose. For instance, you can say, "We offer a wide variety of photo editing services" instead of saying, "click here to check our services." You should link 'photo editing services' to your services webpage and avoid linking it to 'click here.'
7 – Image tags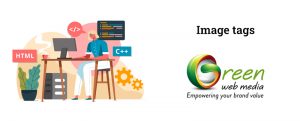 An alt tag or image tag is nothing but the name of an image. Images on your website should have suitable alt tags. These tags increase search engine visibility, and they also improve the accessibility to your webpage that has the image. In case the user has a screen reader on, he can hear what the image is about through image tags.
It's a good idea to include keywords phrases in the image tags, but you shouldn't over-use it. Also, it helps to have SEO-friendly filenames for your image. Image search is a prominent and widely used feature in search engines. Thus, you can get significant traffic from your images alone.
The names of your images should describe them accurately. You should prefer dashes between two words, instead of using underscores. For example, chocolate-cookies.jpg is better than chocolate_cookies.jpg. Also, never use non-alpha characters in your file names as well as images.
8 – Improving content readability 
Search engines provide a slight boost to the rankings of websites that have better readability. The content on your website should be easy-to-digest for readers. It won't improve your ranking immediately, but your visitors can indeed benefit from it. They are likely to spend more time on your website, which increases the chances of profitable action.
You should use bolding and bullet points in your content as it helps search engines identify the important text. You shouldn't go overboard with it as it may create a cluttered look and perplex the users. You should note that users tend to scan through the content. You should keep the paragraphs to 3-4 lines as extremely long paragraphs can lose the reader's attention.
9 – Keyword cannibalization
You may think that if you have multiple pages targeting the same keyword, you will rank higher for that keyword. However, that is untrue. When you target the same keyword across different pages, then it can cause 'keyword cannibalization.' It can have disruptive consequences on your SEO.
When you have numerous webpages ranking for the same particular keyword, you are competing with yourself. Thus, you should identify if keyword cannibalization is present on your website. If yes, then you should work to eliminate it right away. It's best to target one keyword phrase per content to maintain a good balance across your website.
To sum it all up
Those were some of the best On-page SEO practices. Whether your website is new or old, the techniques above can undoubtedly improve your search engine ranking significantly. You should begin with keyword research and then work on title tags, Meta descriptions, and content with targeted keywords. Further, you can consider internal website linking, image tags, and other techniques mentioned above in the blog.