A business must have a crucial online marketing strategy to survive in the digital economy. Without a proper strategy in hand, a business won't flourish between the ocean of competitors.
The first step to build a proper strategy is by understanding the audience. This way, you will gain leverage to offer services that are needed. The best way to understand your traffic is by understanding your website's statistics.
This data can provide you with insights into the customer's behaviour. You can gain vital details on how your customers perceive the business. Moreover, you will also be able to keep tabs on your competitors. And all of these things are important to survive and plan a better strategy.
So, without further ado, let us understand how you can track the traffic on your website through various methods.
Monitoring through your website
a- Access your webpage statistics: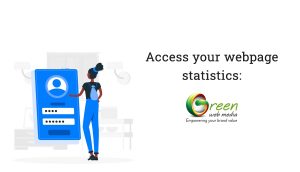 Platforms like WordPress offer easy access to the website's stats. This is because such features are already built in the web platform. Through these features, you can easily track and maintain your website.
It also offers an accurate depiction of your webpage's traffic.
To gain information,
First, click on the dashboard that is available on the upper left side. You will receive several categories.
Second, Click on My blogs. Then you will see a small graph icon named stats. On clicking the stats, you will receive detailed information on all of your website's traffic.
b- Inspect the number of blog post comments: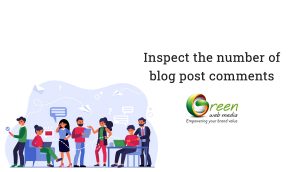 The free method to get an estimated idea of how many people visit your website on average is by checking the comments. Clearly, not everyone who visits the website or reads the blog will drop a comment. But it is estimated that on average, one in every 200 visitors or readers leaves the comment.
So, this means you can go through the comment section to get a ballpark idea.
If your comment section does not offer automatic information on the total number of comments, manually check them. Later, multiply the total comments with 200. This way, you will get an approximate average on how many viewers you had on a particular post.
However, it is essential to note that this technique is not 100% accurate. It will just give you a mere rough estimation, based on percentage.
c- Do not forget the video section, if you have embedded it:
Text content is important, but many businesses are inclined towards video content too. If you have embedded YouTube to your site, make sure to check the view rate on it. All you need to do is check the views your video has received. But see that your videos are publicly shared. Otherwise, you won't be able to understand the flow of the traffic on your account.
Check the number of views on the lower right-hand side just below the video. There you will be able to see several visitors on the video.
But it is important to note that not all the views recorded on the screen reflect actual views. Some people may just have briefly clicked on the video and left. But again, this count will give you a rough idea of the traffic.
Monitoring through free online tools or plugins
A- Google Analytics:
When it comes to monitoring the website through online tools or plugins, Google Analytics is the prime consideration. This web traffic monitoring application lets you track the route of every visitor. You can understand how they found your website through these routes. This is the best tactic to expand outreach.
Webmasters see the below analysis to see how many people visited the site.

They may also want to know where the traffic is coming from, by looking at 'Top Channels'.

Google analytics offers both paid and free formats. Once after signing up, you will receive a unique tracking code. All you need to do is add the tracking code in the pages. Later, Google will do automatic tracking whenever your website is visited. You can track important information such as-
1 – Number of visits – Gives a count of total visits (either first time or repeat)
2 – Sessions – Gives a count of unique visitors
3 – Bounce rate – How many visitors visit your site and leave without visiting any other pages?
4 – Duration of stay – How much time do the visitors stay on your site? The more time they stay, the better is the chance of conversion
5 – Location – Shows where your visitors are from? You can assess if the marketing message is reaching the right audience?
6 – Channels – How do people discover your site? Is it organic search or referrals from social networks? Are they direct hits or from paid advertising?
B- Alexa: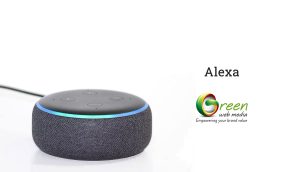 We aren't talking about the Amazon assistant here. Alexa, in fact, is a web information company that offers detailed statistics on your website.
This amazing tool can help you track visits, demographics, web speed, popularity rankings and much more. Although Alexa's services aren't free, as it offers fast and better stats that are easy to use, it is worth an investment.
You can select from two different plans based on your business's needs and budget you have.
1- You can use it to track your competitor's website or your own.
2- Or you can use it to gain recommendations based on your website's traffic statistics and history. You can use these recommendations to meticulously draft a plan that will increase your page's outreach and attract more visitors.
Understanding the competitors
Now that you are aware of how to track the traffic. Let us move on with tracking the competitors. After all, you must have proper knowledge of what the counterparts are up to. Understanding them will give you better hold on the reality of the market.
So here is the list of things you must do to track the competitors.
1- Identify your competition: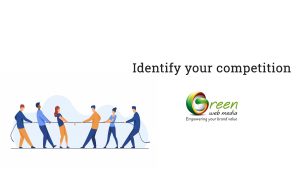 Understanding what your competitor is up to and what he is doing differently to reach the audience is vital.
To identify your competitors, search your website's top keywords on different search engines. The top 10 appearing sites will be your topmost competitors.
2- Evaluate their websites: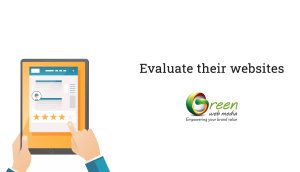 Compare your website to your competitor's site. If you find that the information is similar, but still the competitor is somehow leading, then the chances are high that they have better designs. Or else, they are optimizing search engine queries constructively.
3- Utilize web traffic monitoring tools:
Certain analytical tools can also be used to track your competitor's webpage.
You can compare reviews of monitoring tools that are available in the market and invest in one that offers high-quality and accurate services.
Bottom line
A business can survive the market's fluctuations only if it is properly equipped to face them. We hope our blog was able to help you will gain insights on both your visitors and competitors. The information you receive after using these tips and tools are enough to face any market crisis.
Furthermore, they will help you to determine your site's performance. This way, you can set practical long or short-term goals to grow your business.