As people are ready to welcome 2022, the online competition is getting harder and stiffer. If business owners want to get the best out of their respective optimizations, they have to magnify their SEO strategies for the job.
SEO or Search Engine Optimization keeps on evolving, and each new update in the search algorithms completely changes the game. All businesses have to adopt a proper SEO strategy, which should be based on the best and newest optimization practices along with changed search trends.
Experts say that about 53.3% of the website traffic comes from organic search results. As a business owner, this is something you can achieve through a proper and effective SEO strategy.
So, if you are interested in creating a result-driven SEO strategy for your business online, here are some of the tips you should take a look at. Look below!
1. Setting Up Clear Goals
Your first-ever step for creating an effective SEO strategy is to set up proper objectives. You have to define all your goals about what you want from your SEO strategy. You have to decide whether you want to improve the entire branding, drive in a lot more traffic, or require more business leads.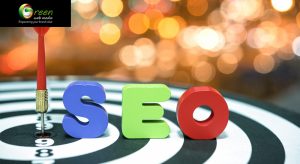 Once you set up your objectives properly, it will become easier to track how well your strategies are working. Many enterprises out there make the blunder of not expressing their goals. This ultimately leads to dissatisfaction because they did not clarify what they wanted from the SEO or search engine optimization services.
You have to gather and sit down with your team members and pen down all the pain points and opportunities you wish to capture and solve through SEO solutions and services. A bit of brainstorming will make things easier for you to prioritize your objectives or goals.
2. Conduct Keyword Research
You might not get to do much until you know about the keywords your target market is using to look for solutions to their issues. Keyword analysis and research are among the biggest and crucial aspects that you have to follow in 2021 and 2022. You have to concentrate on the low-hanging fruits when you recently create your website and just get started.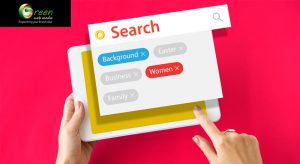 To make it simple, you don't have to opt for short and highly-competitive keywords because it might take you a long time or years to rank in the search engines. Instead, you can begin from high volume and low competition keywords to help you obtain a lot of success.
You can also opt for long-tail keywords. These keywords have a click-through rate of 3% to 5%, which is much higher than any other generic search. When businesses start to rank on the search engines through the low competition keywords, it becomes easier to optimize their website.
This will enable them to use these keywords to rank higher in the search engine rankings. But if you use the most popular keywords for your content, it will increase the website traffic instantly. It's because experts say that 60.67% of the searches contain 0.16% of popular keywords.
Don't forget to check the keywords used by your competitors and how exactly they are ranking on the search rankings. You can reverse their strategy and improvise a much better way through it.
3. Define Your Return On Investments Or ROIs
Experts say that the ROI for the Software industry is 702% in less than a year, and the ROI for the Real Estate Sector has reached 1389% less than a year. SEO can award you with positive outcomes if you do it correctly, and that's why you must keep a good track of your Return on Investment or ROI of the SEO efforts.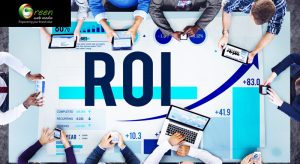 Doing so will provide you with an excellent understanding of the strategies that work perfectly and the ones that require improvisations. Apart from that, you can set up some custom objectives in your Google Analytics based on your return on investment and receive an excellent overview of it.
But if you want to track down the ROIs, the best way to do this is by managing them separately. You must track down your leads, web traffic, revenue, and various other metrics separately to gain a good understanding. You will find several 3rd-party tools that allow you to track down things properly.
Since the search engine algorithms keep changing rapidly, it becomes a lot crucial that you track your return on investment and how you can properly achieve it without any hassle.
4. Concentrate On The Search Intent
Due to the search engine algorithm's advancement. Single keywords have the power to multiply the meanings, so you need to understand what exactly your consumers are looking for. Doing so will allow you to jot down personalized content to bring out maximum traction for you.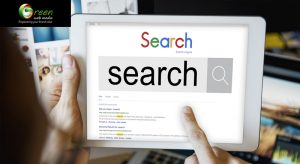 But to properly understand the search intent right before you use the keywords, you just have to search it on Google and observe the outcomes. You will come across queries provided by users, which can give you an idea of how you can personalize your content properly.
Keeping your focus on the search intent more will increase your chances of ranking higher than your competitors in the search engine rankings easily and effectively.
Real-World Examples On SEO
You will surely find many real-life examples available on the internet about search engine optimization. But through this section, you will learn about some of them. Let's dig in.
1. Responsive Design
Experts have provided evidence that about 50% of the overall traffic comes from mobile devices, and this is one of the main reasons the Google search engines prioritize mobile-friendly sites a lot more. But if your site doesn't have mobile-friendliness, you do not have any mobile users on your site, and Google will heavily penalize you.
To stay high in the rankings is through responsive design. Responsive design is a type of web design that helps change the layout of your website to fit perfectly on any screen. One of the most popular examples of responsive design is Ravensburger.
When you visit the site of Ravensburger through the desktop browser, you will find all their products are displayed in a grid formation. But the mobile screen is vertically oriented, and you will find the products listed within a single column which runs down the page.
2. Fast Page Speed
Around 83% of the individuals want the pages of a website to load with 3 seconds or less than that. So, if your website doesn't meet this particular expectation, you will have some of the viewers bouncing from your site. This action will tell Google that your website is not useful to them, which causes it to rank lower in the search engines.
But you can easily improve your page's speed by implementing the techniques like limiting redirects, compressing the pictures, and caching the web pages. You can also look at the speed of your website's page with the PageSpeed Insights tool from Google.
On the other hand, USA Flooring has managed to gain an impressive high score for its page speed. The desktop version of this company's sites scores 93 through Google PageSpeed Insights, and they don't have their users jumping from their site and moving to a different site.
Last Words
The information provided in this blog will provide you with an excellent understanding of making a result-driven SEO strategy. You will also acquire some knowledge about the real-life instances of SEO in this article.