Engagement refers to the number of times a user interacts with your website, app, or other product. In simple words, you can call engagement as the frequency. The definition may differ for various industries, but for software, apps, and digital media, it holds. Highly engaged users may frequently return to buy and share the product or service. They may do it for themselves or family and friends.
The attention span of the online user is minimal. There is the availability of so much content for users to interact. It can be a daunting task to hold them to your website alone. It does not stop there. You have to find ways and means to keep their attention for longer and earn their loyalty. In other words, you need to find a way to engage with your visitors.
The success of your website depends on the number of visitors you can attract to it every day. It is crucial if you use the online platform for e-commerce purposes. People must see and interact with the products so that you convert visitors into customers. First, let us understand about user engagement.
What is user engagement?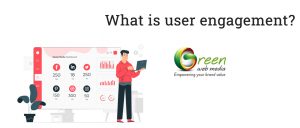 User engagement defines value in a product or service. Participation or involvement can be measured by a variety of combinations of activities – downloads, shares, clicks, etc. Highly involved users get more benefits if their actions are tied to outcomes such as purchases, subscriptions, signups, and clicks.
There has been a significant push for more customer engagements in the retail and hospitality sectors in recent times. Clear reasons are more significant returns and better customer experience. Consumers are willing to spend more on the brands they love and remain loyal for a longer time.
One can define engagement as a wide range of activities that customers can choose from when they want to interact with a brand.
For this kind of involvement and ensuing loyalty, businesses need to make themselves more visible. They have to be available when their patrons need their products or services. For this, they have to understand the different levels of engagement to provide a way for their customers to feel comfortable in the interaction.
The levels of engagement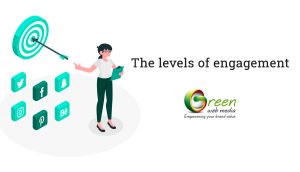 Involvement through more than one activity will add more shades to their experience. The connection through different activities helps build a bond at every level of the journey- from discovering a brand to advocating a brand. The levels of engagements include:
1 – Discovery- where you are visible, and allows users to see you. You have to capture the attention of customers and build their interest. Discovery goes far beyond just knowing about your brand.
2 – Research- is from where the involvement starts. Consumers research online before they commit their time and money. They might even take recommendations from family and friends. Here, it is about satisfaction.
3 – Shopping- is what it is all about. It is the level that you seek. Create more than one way to reach out.
4 – Loyalty- is what cuts above the rest. Let them keep coming back to you repeatedly. Let them feel empowered.
5 – Ambassadors- for your brand is the ultimate level. Let your customers become an extended part of your sales team.
There is lots of competition out there. In the online world. You have to find a way to stand tall among the rest. Product and marketing teams that gauge user engagement can use product analytics to understand the factors contributing to higher participation. Improving engagement can help increase the products' profitability. Here are a few ideas that can help you increase user engagements
1 – Actively Connect with your online visitor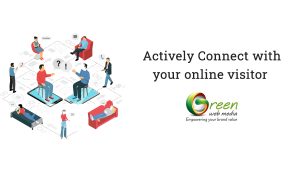 Online space is a space where you can actively engage with your visitors. Don't put off for another time. It cannot be in the best of your interest to ask a question or make a comment and leave it. Let the conversation have a logical conclusion.
You must be ready to listen to all sorts of comments, good or bad. Some people may be unkind online. Gracefully handle them. You must not resort to anger or threaten or insult anyone who does not share the same view. It will win them over as well as other observers.
With good content, people will engage with you, and you must respond well. This way, visitors will develop a connection with you and come by again to check out your website's contents.
2 – Create an email list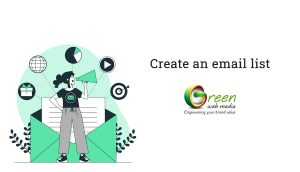 Email marketing is the best way to target and reach out to audiences. You get to send targeted messages directly to those who want to talk about a particular product or service. Create a contact form on your website for your marketing endeavors.
Some people like to get selected messages in their inbox. It serves their interest to read about what they want to read. The news may be about their favorite product or service.
Email is the best platform to send your message across, so it helps to have an email list. More than 4 billion people are estimated to have at least one email address by the year 2023.
3 – Consider a chat with your visitors 
Having a chat box is the best way to engage with your online visitors. It helps to have someone on standby to respond whenever there is a query immediately. The chatbox section shows that you are ready with a rapid response.
Rapid response is what most of the visitors and consumers prefer. They feel empowered when they get the answers to their queries, straight from the site.
If you decide to have a chatbox to engage with your visitors personally, ensure that there is someone on the other end to handle questions promptly. The reach of message apps is immense.
4 – Ensure the user experience is smooth website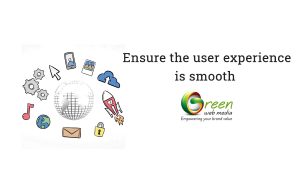 How tough it is for someone surfing through your site to find it is slow. It is hard to imagine the plight when someone interested is not able to navigate smoothly. It can be more frustrating when a click directs you to the wrong place. Make navigation smooth.
Visitors to your site find it a joyful experience when they find it easy to navigate through the sections. The joy doubles when they are not automatically logged out. It leads the way to better engagement.
Ensure that your website provides a fabulous experience to the users when they are on your site. Your web host provider will measure the experience, and you must look for one that has enough capacity for efficient running.
5 – Write down for your audience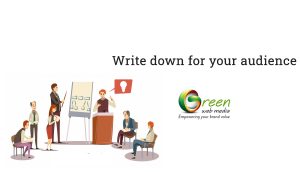 Audiences differ. Their preferences also change. The response of each visitor will be different for the various writing styles. Figure out what the consumers want. It may require some A/B testing to get the right combination of elements. Try it as it will be worth the effort.
Content on your website must assure the visitors that they are in the right place. Let them feel an ease that comes with the satisfaction of finding what they want. Don't make them work hard. It is engagement at its best.
The content that you present through your website has to deliver to the target audience your specific niche. Find the right voice, which lets your visitors stay tuned in, now and then.
6 – Create content that is useful 
It helps to create valuable and engaging content. Anyone can sell something. Today, what the consumer wants is to work with an authority that helps them – not someone who is just selling to them.
Creating content that includes powerful images and relevant text will set any website apart and keep users engaged. Customers always prefer a site that catches their eye and their fancy. Besides, consumers stay on a site that gives them more information.
All e-commerce sites have seen significant increases in traffic and engagement due to blogging about industry-related topics. 70 % of people prefer to get information about the company or learn something from an online blog or article, rather than traditional methods.
7 – Design a Quiz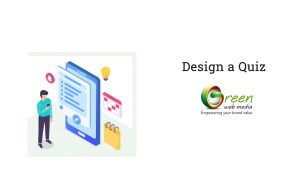 Everyone loves a quiz. It set the brain working. These types of questions are fun, enjoyable, and hard to resist. Include some on your website to engage with your audience in a better way.
People like to indulge in brainy exercises that are pure fun. This way, they keep coming back for fun-filled moments, and in the process also learn about your brand.
Design a quiz for your site that relates to your brand in some way. For example, create a quiz called "what are the best shirts for you"? And the results will show your brands recommended shirts- remember to get the email address of the visitors too.
For the final thought 
Check-in on what your competitors are doing. You can apply some winning tactics. When you want your website visitors to merely connect with you or make a purchase, getting a conversion is not easy. However, keeping them engaged will take you closer to your goal and your goal is – conversions.