For online businesses to flourish, it needs a broad audience. So, web traffic is essential. With the introduction of e-commerce in the 1990s, web traffic has become a reliable indicator of a website's popularity. In the current pandemic scenario, where everything is online, traffic gains substantial importance.
The importance of brand promotion by boosting web traffic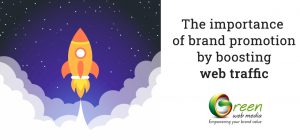 You get to hear things like you need a lot of traffic to make your sites work. And, this is what most SEO-experts pitch in for on their websites too. You will find a plethora of information on the use of SEO, how to use outreach strategies, how to bring in a new audience, how to rank high on SERP, and so on. Sure, this is important. After all, all efforts zero down to the fact that the more people see your site, the more potential customers you gain.
Digital marketers are getting more net-savvy by the day. The performance of websites has to be more far-reaching now. It has to communicate with more and more people who use various online platforms to get what they want virtually. It helps to have a better understanding of how it all works. Let's talk in brief about how traffic is recorded and how businesses come to know about the same.
How is traffic on a website recorded?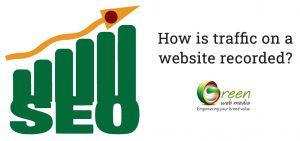 When individuals visit your website, their computer (or any other web-connected device they use), communicates with the website's server. Each page on the web consists of many distinct files. The site's server transmits each file to user browsers where they are assembled and forms a collective text along with the graphics. Every file that is sent represents a single hit so that a single page viewing can result in many hits.
All the sections of the website are continuously monitored by the server to gauge precisely how many 'hits' each section receives. In web terminology, a single visit is a session. The details of each session vary, and each session has a start and an endpoint. Servers compile every request for a webpage and let the operator know about the data needed to determine the website's popularity.
When a web server processes a webpage request, it gets an entry in the server's log. The log gathers all entries, which serves as a storehouse of information. This database is used by the site owner to understand visitor activity. From here, it starts the need to evaluate methods to increase more traffic if it is low. This article highlights some ways in which a business can increase traffic to their website.
Ways to increase website traffic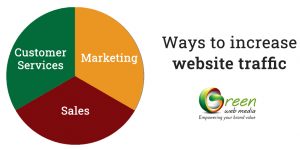 There is a crowd, and how do you stand out? In a crowded space, your voice has to be heard in a distinct tone. It is a tough task indeed, to drive through the traffic and reach your goal. To rise above the rest, it helps to understand some basic principles. Google, the search engine giant, wants to build a trustful relationship with businesses. With trust comes authority.
You have to understand the sources that drive traffic to your website. Blogs, articles, social media marketing, etc. are the means to make your presence felt in the web world. If you are struggling, then you are not alone. Writing a blog, social media postings, and working out a strategy gives you no time to look back and ponder on what's working and what's not enough. Here is a list to help you generate more leads and improve ROI.
1 – Create content with target topics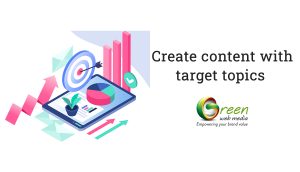 Content is the best marketing channel that sees hundreds of users every day. There is no doubt that SE0 or search engine optimization is one of the best ways to achieve long-term, consistent results. As long as you rank high on Google pages, you will be able to generate organic traffic.
Without a doubt, search engine optimization (SEO) is one of the best ways to achieve consistent, long-term results. For as long as you rank highly in Google, you'll generate passive organic traffic to your site. Inbound marketing focuses on attracting the right people. 60% of smartphone users have contacted a business directly using search results (e.g., click to call option).
This way, more readers are attracted to a website when the content catches their fancy. Readers can put the right keywords for the topics where your product or service is crucial for solving a particular problem. For example, for a salon brand, content around 'how to create and maintain a square beard' makes sense for the readers.
2 – Promoting, and engaging with communities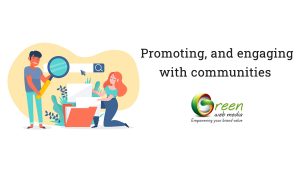 Devise a strategy around community engagement. You can implement an engagement plan like how Taco Bell does with the Twitter platform. Participate in Facebook discussion, answer questions on public forum websites, and interaction with followers.
According to the latest figures, Facebook is the leading social media platform reaching out to 60.6 % of internet users. The numbers are all set to increase in the current scenario.
Facebook, Twitter, and other community platforms link people to common issues and favorite topics.
Facebook and Twitter's success has a lot to do with its willingness to adapt to the latest trends and changes in user needs.
3 – Guest posting is good
Guest posting is a gambit where you write for other blogs. In return, the site owner allows you to link back to your site. It shows you are active in your community and also get backlinks.
The latest figures say that 62.96 % of readers perceive blogs with multiple authors to be more credible. Guest posts get you more referral traffic, more backlinks, and more brand awareness.
Guest posts help the readers find the product or service of their interest e.g., Health and Fitness. One has to write about relevant topics and pitch the product or service in the post without being too pushy.
4 – Video Marketing works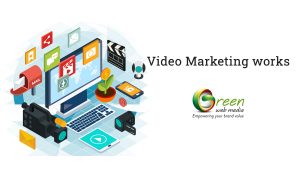 Video is a highly effective form of content. Google search can be quite competitive when it comes to specific key phrases. In YouTube SEO, there is an equal opportunity to entertain, engage, and rank.
People will spend 100 minutes a day watching online videos. It is time to add video marketing through Instagram and Facebook stories into your online strategy as soon as possible- it is the content people like to click on.
Viewers or users connect better with videos as they can see practical demonstrations of products and services. Videos make it easy to grasp the concept.
5 – Remember to update 'outdated' Content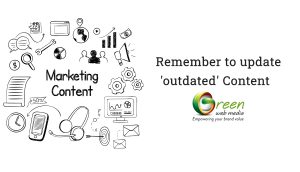 Content cannot always remain evergreen if it is not a song. You need to update your content and keep it fresh. Even if you are already ranking high on those pages with your keyword, your competitors may race ahead to the top spot. It happens if your content is outdated. You need to keep your content fresh and maintain your rankings.
To fish out the pages with decreased traffic, look at your Google Analytics. Check the target keyword. Refreshing outdated sections work or rewriting also helps. Rankings even drop due to reasons like stats, broken links, and year in the title.
Rewriting an article in full, or refreshing individual sections of the page suffices. Users like to read something new. The postings in current dates help users to know they are reading the latest trends.
6 – Contests and prizes 
Contests and prizes are the best way and simple way to drive traffic to your website. It can give you an instant boost. At the same time, it also rewards your followers. You can host giveaways on social media through an email list or both.
Users find it fun to engage with this type of marketing. Readers spend 2:30 minutes on a contest app. This strategy is simple to implement. Decide on a platform and choose a prize. The social media auto-fill option in participation forms has the potential to increase conversion by almost 189%.
Conclusion
The point is how you get people to notice your website. There are many free and paid platforms to choose from for your online strategy. Implementing some tips can help you get the traffic that you are looking to drive. Once the traffic to your website improves, start thinking about the rate of conversions.
Do you feel the need for expert assistance to fulfill these endeavors of propelling web traffic? Then get in touch with a dependable expert like Green Web Media. Our industry specialists will recommend targeted campaigns to boost web traffic for your intended audience.