Google is a renowned king when it comes to the search engine market. It crowns the leading position with 92.18% of market share. Google alone accounts for 3.5 billion searches daily. That's how massive impact Google has on the internet! And that's why many companies target Google for their SEO campaigns.
But, nothing good comes easy, especially when you're talking about ranking among top SERPs. The search algorithm of Google considers over 200 factors to rank your website. Well, the platform never discloses all of its ranking factors publicly. But some key factors can help you rank higher. Below are the top ten ones.
1 – Your website architecture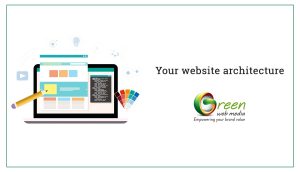 If you want your website to rank high on Google, your website architecture is the first thing you must get tight. You can use subdirectories to organize your website. You can create URLs with clear strings of words. The more organized your site, Google can easily understand your website.
You might want to start a blog where you share recipes and cooking tips. You can divide your content into subcategories like kitchen tools, ingredients, and recipes, etc. Example: If you have a blog where you share cooking recipes, your URL should be www.yourwebsitename.com/recipe/how-to-make-smoothie.
2 – Inbound links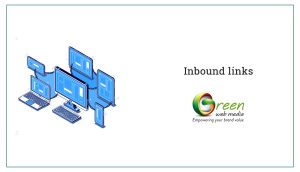 Links are the foundation of the web. That's why; it plays a vital role when it comes to SEO. Primarily there are three kinds of links. It includes inbound, outbound, and internal links. In the case of ranking your website, Google heavily relies on the inbound link, aka backlink. Google uses these links to evaluate the authoritativeness of your content.
The best kind of inbound link is when an authoritative website includes a relevant link to your website in their content. For instance, a Content Marketing Institute may provide a link to your content on their website. And in another scenario, a low-quality website links to content to your website. Here, the back ling given by CMI establishes you as an authoritative source.
3 – Mobile compatibility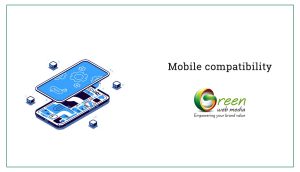 More than half of internet users access websites through mobile devices. When mobile users come across a slow website, they're unlikely to return to it. Since the last few years, Google has prioritized mobile page load speed as a key metric. If your website works seamlessly on mobile platforms, then Google rewards you with a little ranking boost.
You should focus on making your website a responsive website. It means your website should run smoothly on various platforms like a smartphone, tablet, and laptop, etc. You should have accessible menus on your website. It makes your site more navigable. You may use large fonts for improving readability too.
4 – Topical authority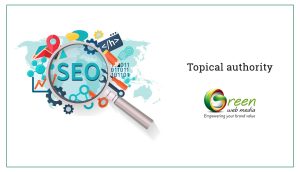 Topics are the soul of your Google ranking. It sets the foundation for your website and establishes the authority. In simple words, topical authority means: the more content you post on a specific topic, the more likely content related to that topic will rank higher in SERPs.
If you share cooking recipes on your website, you might publish 20 articles about preparing various pancakes. So Google will recognize that your website has authority on the topic of pancakes. So your website stands a higher chance to rank for queries like 'pancake recipes.'
5 – High-quality content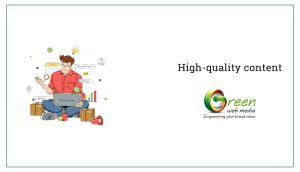 The quality of your blog content is one of the crucial metrics used by Google to rank your website. Even more, when you optimize your content with keywords, your SEO rankings will improve dramatically. Three signs of high-quality content are –
User spending more time on your website
Your website has a low bounce rate
Your content provides value to users
The high-quality content of today goes beyond well-written, long-form blogs. It covers essential aspects of content like search intent, keyword research, rich snippets, and voice search, etc.
6 – User experience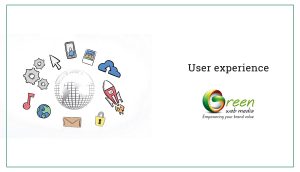 You might have heard about artificial intelligence used by Google to rank pages called RankBrain. The job of RankBrain is to evaluate and produce relevant results to complex, long search queries. RankBrain looks at various other signals that can affect your website ranking.
Those signals are –
Click-through rate: it refers to the percentage of users who click on your website when it appears in search results
Bounce rate: it shows the number of users who click on your website but quickly return to the search results
Dwell time: it refers to the time consumers spend on your website
7 – Website loading speed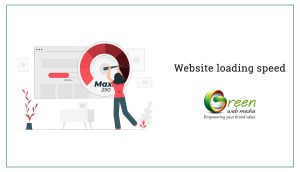 Earlier, website loading speed was only important for the desktop website. But, in 2018, Google has made it a mandatory ranking factor for mobile websites as well. This criterion can be a problem for you if your website speed is excruciatingly slow.
Here, you should focus on beating your competitor websites by milliseconds. All you need to care about is you should be fast enough. The loading speed should hamper the user experience. Google said that your website should display content to users in as little as three seconds.
8 – Secure website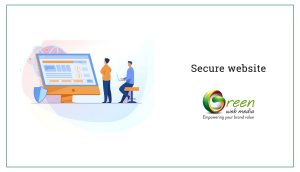 Do you know how Google recognizes a secure website from non-secure ones? It looks for the 'https' at the beginning of the URL. HTTPS is short for 'HyperText Transfer Protocol.' It refers to a virtual process where information gets transferred from a website to a user's browser. HTTPS refers to the secure version of this protocol.
The HTTPS assures Google that information on your web page is safe for the users accessing it. The 'S' in 'HTTPS' stands for 'secure.' If you want to make your website secure, you need to get an SSL certificate. It ensures that the transfer of data between website and user's browser remains private.
9 – Technical SEO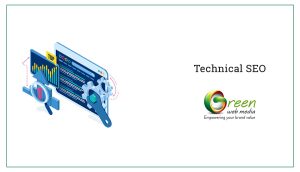 Developing a good website that ranks higher will require serious coding. But there are other aspects of technical SEO that you can perform. It doesn't require you to learn to code. Below is a quick list:
Google checks the page titles when checking for content relevancy. So include keyword phrases in page titles.
You need to use header tags like h1, h2, and h3 to establish a hierarchy in your content.
Write meta descriptions that compel users to click on your link and includes keyword phrases too.
Keep your meta descriptions short and crisp with 16 characters or below.
Rename the images in your content with keyword phrases. It helps those images come across as relevant to the content.
Incorporate Schema mark-up to tell Google about the content you're publishing.
10 – Real business information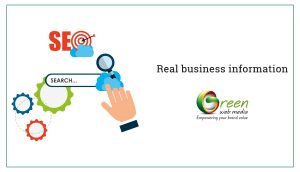 If you're a local business, you can't afford to miss this one part. Whether or not your business is present on Google plays a vital role in your SEO rankings. Some key information your business should have is –
Name, address, and contact number
Google My Business listing and Facebook business listings
Reviews on sites like Google, FB, Yelp, and so on
Use the right local search terms
By updating your business information, you're highly likely to appear in relevant local searches.
To put it all together
Those were the top ten factors you need to rank higher on Google. The first page of the search engine alone gets about 71.33% of clicks. If you can get your website rank, you'll undoubtedly attract huge web traffic to your website. As a result, your conversions and sales will go up too. So, follow through the ten factors above and watch your website climb high on the SERPs.