While working with SEO, you'll often hear about domain authority. SEO experts will tell you that domain authority is the way to attract more organic traffic and get page one position. But, what exactly is domain authority? Why is it important? And how can you improve it? In this blog, you can get answers to all such questions. So keep reading till the end.
What is domain authority?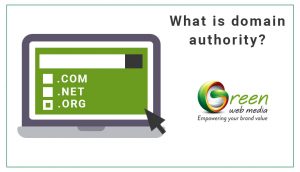 Domain authority (DA) helps you estimate how well your website will rank on the search engine. DA of a website gets expressed as a score, while the minimum is 0 and the maximum is 100. This DA is not the same as the ranking score used by Google (PageRank) that influences your ranking.
Here, Moz and other companies are creating a system that simulates the Google ranking algorithm. They factor in all the known factors that play a crucial role in the website's ranking. And based on the data of all those factors, they give a score to websites. You can use this score for comparison purposes only. People often use this term to describe the SEO metrics of their website.
Why is domain authority important?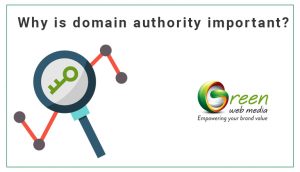 Domain authority, in plain English, tells you about how Google provides ranking to websites. Well, the ranking algorithm of Google has always been a mystery. You never know which website ranks for which keyword and how? Google has shared SEO best practices and ranking factors it uses. But they never shared how exactly a website gets ranked.
Now, domain authority closely mimics the search results landscape. It can give you valuable insights about how one website ranks higher or lower than others. A website with a higher DA gets a better rank than the one with lower DA. You can say that there's a direct relationship between DA and website ranking.
If your website has high domain authority, it's more likely to reach the top position in SERPs. Now you might ask how you can improve the domain authority of a website. Well, below are the five effective ways to accomplish the same.
Five effective ways to improve domain authority
1 – Off-page SEO is the key
Your link profile is one of the most crucial metrics among all. If your website has a robust link profile, then you will indeed score a higher DA and vice versa. Here are some signs of a website having a robust link profile –
Inbound links from high authority websites
Inbound links from relevant websites
Free from low-quality links
Inbound links from a variety of domains
Now that you know what comprises a good link profile, you should work towards improving your current profile. And the practice of improving your link profile is nothing but off-page SEO. There are two ways you can consolidate your link profile, natural link building, and blogger outreach.
Natural link building: The requisite for natural link building is you must have high-quality content on your website. When people find your content, they may like it and link to it from their blog.
Blogger outreach: You can reach out to established bloggers and webmasters and tell them about your website. Now, you're more likely to get links to your website from their articles. While you're working to create a robust link profile, you must remove all the bad links from your site.
2 – Work on your on-page SEO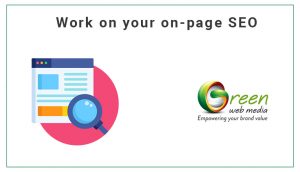 On-page SEO is another way of optimization. It has a significant role in taking your site from low DA to high. This part includes technical factors like page titles, keywords density, and keyword placement, etc. Below is a checklist to fine-tune your on-page optimization:
Keyword density: You should steer clear from stuffing keywords in your content. The ideal keyword density should be 0.5% to 1.5%
Heading tags: You need to incorporate heading tags like H1, H2, and H3 in your content. It helps highlight the main points in your article.
Keyword targeting: You need to select the best keywords for your blog. You might want to go for long-tail keywords as they're not so difficult to rank. Try using the main keyword at least once in the first paragraph of your article.
Image optimization: You can boost your SEO status by optimizing images in your article.
Meta description: It's not a good idea to leave the meta description as blank. Instead, you should write a crisp description of your main keyword in it.
Rich titles: An attractive and keyword-rich title goes a long way to attracts both search engine and users
When you implement all these on-page SEO techniques, you'll attract relevant potential customers to your website. When you take care of your website's SEO, it improves your domain authority too.
3 – Enhance your internal linking structure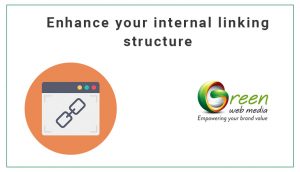 Wikipedia is a perfect example of an excellent internal linking structure. It boasts a DA score of 100. Internal linking helps you lower the bounce rate. You can link your older posts in your new posts. It will make your current content more informative and engaging. But you should only link to older posts which are relevant.
With internal linking, your content becomes more crawl-able for search engine bots. Apart from that, users and search engines will both be able to navigate your website more easily. Below are a few best practices for you:
Create relevant content so that you can interlink it
Never stuff your keywords in the anchor text
Link pages when it benefits your users
Ensure that all internal links' do-follow' to pass the link juice
4 – Make your website mobile-friendly 
A mobile-friendly website has become a mandate if you want improved SEO. Today, more number of users access websites through mobile devices as compared to desktop. Your website should be mobile-responsive. It means your web page should automatically fit the user's screen size and run smoothly.
If your website is not mobile-optimized, users will have a poor experience on your website. As a result, people will leave your website, and you might lose a great number of potential customers. You can take up Google's mobile-friendly test to see where your website stands. It will analyze your website and send you a report on making your site more mobile-friendly.
5 – Boost the loading speed of your website
Page speed is one of the important ranking factors used by Google. If your website loads faster, you have an advantage over other sites with slow speed. When you improve page speed, it increases your DA and fosters user experience too. As a result, you'll get more leads, sales, and profits. Some tips to improve page load speed are –
Get rid of unwanted plugins
Please install the latest WordPress plugin and upgrade it timely
Optimize the file size of your images
Use a caching plugin
Slow-loading websites will increase the bounce rate while the faster website will improve your domain authority.
In a nutshell
You need not get too worked up about your domain authority score. It's a mere representation of how good your domain is in comparison with others present on the Moz database. A poor DA score doesn't necessarily mean that you'll get low ranking. Also, a high DA score only tells you that you're on the correct path. It doesn't guarantee you success. But, if you follow those five tips above, you can indeed get an impressive ranking for your website on Google over time.