Whenever you start your small business, your focus would be on how to get the first group of customers through the door. Right? How will you get that first group of customers? The simplest and most effective way to get that is through visually appealing, fully functional, and responsive websites. Your website plays a vital role in marketing your services and products.
You can use your website as a representation of your business. Through your website, you can make your business visible worldwide. You can achieve success in less amount of time if your marketing strategy works well. In short, in today's tech-driven and social-media energized world, having a website for a business is a necessity. According to studies, there are approximately 70% to 80% of customers who research online before purchasing any product or service.
Almost, there are around 1.5 billion websites on the internet, and every second new one enters. Therefore, if you want to stand out from the crowd, that internet noise, and web traffic, all you have to do is a valid promotion of your business. Without promoting your website, no one will know about you even though you are offering the best products or services.
However, the question here is that should you opt for digital marketing or traditional marketing? The simple answer to it is – go for digital marketing.
Why?
Read on to find out.
With the help of digital marketing, you can reach an enormous audience, cost-effectively, and measurably. Let us check out some of its benefits.
Benefits of Digital Marketing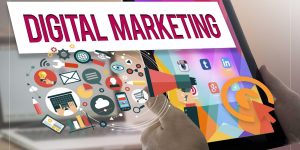 By opting for online marketing, you can interact with your prospects and learn what they are looking for.
You can reach a global marketplace.
You can save your hard-earned money and reach more consumers for less money than traditional marketing methods.
By employing various digital marketing methods, you can get to know your audience, and at the same time, you can allow them to identify you personally. It can help you create your brand loyalty.
When you use various digital marketing techniques, you can track responses to your marketing efforts immediately.
So, if you are postponing digital marketing, then don't do it. There are various forms through which you can do digital marketing. It includes SEO, Google Adwords, email marketing, social media marketing, influencer marketing, affiliate marketing, and content marketing. However, we discuss here only about SEO and Google Adwords.
Are you not sure your business would benefit more from PPC or SEO? Then, we have broken them both down here. We have provided insight into where they (SEO and PPC) fit appropriately within your larger marketing plan.
In this blog post, you will learn about SEO vs Google Adwords, search engine marketing vs optimization, and what SEO and PPC are.
Let us first start with SEO.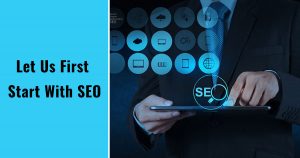 With the dawn of a new decade, SEO implies multiple things in digital marketing. You have to navigate through a higher level of technical updates, complicated links, and PR outreach programs. In the world of search and Google, the basic tools of software and keyword addition won't give you the value and return of investment.
Advanced SEO means a step above the basics. In a WordPress plug-in, a content writer may add primary keywords, and may not consider competition and other blogs. Whereas in advanced SEO, structured data and organization will give a better understanding of the content concerning context. Let us take a tour of the plus points of advanced SEO-
Advanced SEO, with its structured data, will include a rich snippet that is a powerful SEO tool. A standard format can result in increased user readability, minimal technical issues, and generate more clicks.
Restructuring and formatting for SEO are crucial for major websites where indexing makes a difference. An important consideration with advanced technical SEO is that it redirects correctly without any bounce backs, new sitemap with metadata, and intact, updated links, both internal and external.
Incorporating Algorithm changes is the critical difference between basic and advanced SEO techniques. A slight change or drop in traffic is accounted for and immediately fixed.
What is Google Adwords?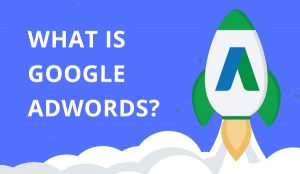 You are most probably wondering how to work with Google algorithm tactics. You may need analytics knowledge. If you choose to advertise your products and services on Google to make your presence felt, then advertising with Google ads sounds a good idea. It is akin to investing in your business. Let's throw some light as to how Google Adwords investment may help you grow your business:
Accomplish your marketing goals with Google Ads as it enables you to gain an advantage with a wide array of features and formats that customize your ads. For example, enabling a 'call' button to help your business get more phone calls or video ads.
Target the audience that you intend to influence with your products and services. You can get more specific when you advertise on Google Adwords and choose the audience according to their age and their areas of interest.
You can advertise your business across many platforms like apps, laptops, computers, mobiles, and tablets.
Gauge the performance of your advertisement and quickly track its effectiveness. You can make better changes and get an improved result.
Pay only for the results or the clicks that your ad campaign gets on Google Adwords. It is also known as PPC or Pay-Per-Click. In PPC, you pay Google. PPC allows advertisers to make key changes in the optimization strategy for good scores.
What is PPC?
Online advertisers love the PPC campaign. PPC has proved its worth as one of the best platforms in online advertising. A significant part of the digital marketing world, PPC, is being recommended by experts and successful people in the business. Unlike traditional advertising, where you have no idea about your budget and the track, in PPC, you can easily keep tabs. Some of the benefits of PPC campaign include:
PPC is a platform where you pay Google only for the clicks that you're your ad may get. When someone clicks on your ad, you pay Google according to CPC or cost per click from your budget.
Set your budget and pay accordingly in a PPC campaign. Whenever you advertise on the PPC platform, you pay Google or any other search engine for listing your ad on the right of organic search listings.
You can make an ad as targeted as possible. In other words, you can choose the space where you want your ad and place it for maximum online visibility.
PPC is the best platform to ensure immediate traffic. This feature is an integral part of new websites that seek to improve and increase their online visibility.
PPC helps with quick results. For achieving long term online marketing goals, organic search results are an essential source, but it can take time. PPC comes as a benefactor and provides faster results.
PPC and SEO are relative terms that are prevalent in every online marketing strategy. SEO is essential for your online business, and PPC is an integral component of online marketing channels. PPC is part of an effective SEM strategy. A perfect combination of SEO and PPC will allow you to encompass all areas, as some customers prefer organic search and others, paid search.
What is Search Engine Marketing-SEM?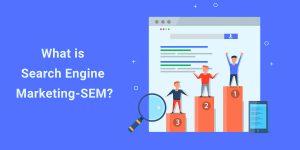 SEM is a tool that brings fragmented customer on to a single platform. To achieve a successful customer decision, the perfect combination of both PPC and SEM is crucial. SEM is not SEO. SEM is the concept of increasing a website's search engine visibility. The main objective of SEM is to generate website traffic- do it by altering and rewriting ads with high ranking keywords. The most effective tools of best SEM include:
Keyword research is the base of a successful online marketing strategy. Ignore the negative keywords in your marketing campaign. Infuse words that carry high commercial intent- deals, discounts, and offers are the strong words that entice a visitor to become a customer.
Short URLs -use of the URL shortener application that shortens lengthy URLs. Short URLs are appealing and you can even monitor the number of clicks that the shortened URL has generated over time.
Links can benefit your website traffic. Link building is the most important factor that can optimize your website for search engines. Website popularity a saturation is measured by the number of inbound links that the site has.
Web Analytics will help you gauge the traffic and help you collect the data for the success of your online marketing. Analytics is the first step to control and make improvements. A perfect web analytics framework will help you stay focused on your goals.
What are the benefits of SEM?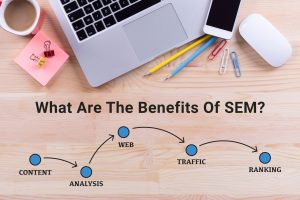 Google Adwords or Google Ads is the latest and most preferred trend in online marketing. It incorporates the best option of a PPC campaign. With an effective search marketing strategy (SEM) in place, you can entail some of the benefits listed below:
Increased brand awareness
Increase in leads
Maximum outreach
Increased visibility
Cutting edge over competitors
Greater ROI.
What is the difference between Google Adwords and SEO?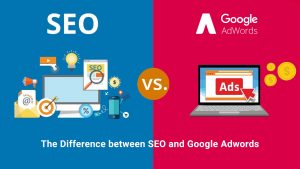 There is every chance that you have seen the ubiquitous phrase 'keywords' many times when reading about online marketing. Words like Google Ads or Google Adwords, PPC, CPC, SEO, and traffic seem to confuse you. All the titles listed here are ways and means that enhance the success of your online marketing strategy. How do you choose between two options? Let us focus on Google Ads and SEO channels:
Google Ads and SEO are not enemies, as most people would like to think. They work well together. Both have their well-defined roles. SEO revolves around making your website appealing to customers. It also mainly involves content that addresses the needs of users. The material may be the writings on your videos and the infographics. It also consists of optimizing the layout and the design to help navigation.
Google Ads is advertising your products and services. It is a form of online display. Here you pay Google every time a user clicks on the ad that you have created to boost your business. The ad is visible to users who type a particular keyword on the search engines, according to their areas of interest. Google Ads help you gain that visibility you want.- even before you gain a reputation and rankings needed to see results from organic efforts.
In tandem, both SEO and Google Ads can work together. For brands that track their rankings and organic traffic to their site, Google Ads can strategically increase their online presence by important keywords. On the other hand, SEO efforts help to find the right opportunities for Google Ads. It is justified to say that Google Ads and SEO complement each other.
Marketers who want quick results for chosen keywords, can go for PPC for short-term. Along the way they can frame a long-term SEO strategy for organic search traffic. This way, businesses see a continuous increase in web traffic.
To Wrap It Up
Concisely, the search engine marketing landscape changes rapidly and along with the best practices and terminology too. Therefore, we hope that this blog helped provide some clarity when it comes to differentiating SEO, SEM, PPC, and Google Adwords.
Remember, Google Adwords and SEO are not competitors. However, they both are two powerful tools available in your digital marketing arsenal. You can use Google Adwords when you want traffic quickly, but you need SEO also for a long term and sustainable online success.
When it comes to SEO and Google Adwords, there is no right or wrong answer here. It all depends on your business nature, budget, competition, and goals.
So, instead of SEO or PPC, focus on SEO and PPC. If you want improved ROI and aggressive marketing, then develop a holistic search engine strategy rather than looking at SEO or Google Adwords in isolation.
What are your experiences? We would love to hear your success and lessons from using SEO, Google Adwords, or SEO and Google Adwords.