Technology has pampered us so much that now we demand everything at a quick turnaround. Whether it's online shopping, booking a cab, ordering food or anything else you can think of; technology has made it so easy for us. Similarly, when you launch your online business, you want to get to the top position of Google search results, fast. Without a doubt, search engine optimization or SEO is what you need to reach top Google rankings.
But, often, people face a hard time getting value from their SEO campaigns. It takes at least four to six months to see initial results from SEO. Note that you only start seeing results by the end of six months. Of course, by the time you complete 12 months, you would indeed achieve far greater results than what you're getting at six months. But, all in all, SEO is a long process. It takes a long time before your SEO efforts start paying off.
You might wonder why SEO takes so long before showing any results. Well, below, you can find some of the most crucial reasons why SEO takes time to show results.
Considering the key variables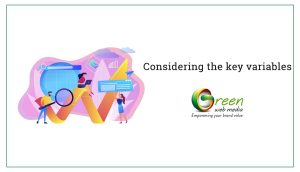 Your website might be able to witness results in a matter of four months. Here, results refer to continuous web traffic and customers to your website and not in terms of ranking for keywords. The results you see are an outcome of variables around your website. Below is a list of some key variables.
Keywords used for ranking and topics of your content
Relevancy between content and keywords
Level of quality in your content
Age of your domain and website
Your current website design
Dwell time
Your competitors
Your reaction to new trends in the market
The above list is not comprehensive, and your website might include some other varying factors. Each of these factors decides the fate of your SEO results. You might take about three months, more or less, before content becomes a part of your campaign. Below are four significant factors that alter the speed of your results.
1 – Delivering and establishing quality in your content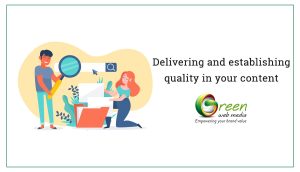 It requires time to create good quality content. You further need more time to put that content across your website properly. And further, Google takes some more time to recognize your content quality. After that, you should be putting put content on your website regularly. And Google will judge your content using metrics like bounce rate, dwell time, engagement, etc.
The number of links in your content and its sources speaks a lot about your content. Google will assign a quality to your content if you're able to publish content at a fast rate. Also, your content should be something that demonstrates your authority on that topic. You need to create content that answers the problems faced by your customers. And putting all of this content together indeed takes significant time.
2 – Your competitors are practicing SEO too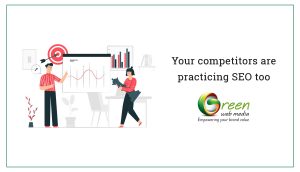 How many hours in a day are you investing in your SEO campaign? You might not know, but your competitor might be putting more efforts than you. Earlier, big companies didn't know about the magic SEO can do to their business. As a result, small companies were able to stand against and even beat the bigger companies using SEO best practices.
But, today, things have changed, and now they teach SEO in universities. Big companies have an SEO team, and they still outsource lots of tasks from agencies. Nowadays, there exists a fierce competition for the first page of search results. Your one blog might be getting decent traffic, but what if your competitor is putting out 5X more blog than you. This competitiveness tends to have an impact on the speed of your SEO results.
3 – Rapidly changing technology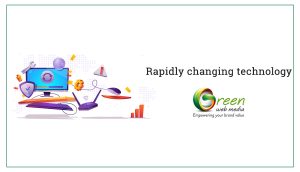 Technology has changed drastically over the last few decades. Today, the internet is the hottest thing, and it influences your daily life in numerous ways. The rapid developments in technology always had a positive impact on our lives. But, the constant developments might also be the reason why SEO results get delayed.
You should note that search engines are continually changing. It means the ongoing changes are affecting your SEO results. When there are significant changes in the way search engine operates, your rankings can change altogether. Search engine like Google is frequently updating to provide the best experience to its users. But these algorithm changes take a toll on your ranking. As a result, it takes time for your website to reach and maintain a higher ranking.
4 – Your SEO budget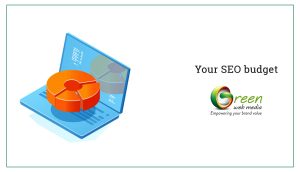 The more budget company has, the better they perform. You might already know that advertising about your business requires you to pay. When you spend more money on advertising and marketing, the bigger campaign you'll be able to create. It also means your company will reach out to more people if you have a big budget. More money also ensures that your advertising goals will soon get fulfilled as compared to companies with a small budget.
If you have a massive budget for your business website, you can indeed influence many factors of the SEO. Yes, the money doesn't guarantee you an overnight success to your website. But, it undoubtedly helps you hire an SEO expert for the job. You need not necessarily work towards getting that number one position. Instead, you should focus on improving conversion rate, user experience, etc.
How long will it take?
When you look at all these factors above, you'll realise that there's no set formula to influence SEO. There is no way to determine how long your website will take to improve rankings. Some websites witness increase in their ranking in a mere span of three months. But that doesn't imply your job is over. The search engine keeps changing the way it works, and thus, you have to make necessary updates to your strategy constantly.
It's best to learn about how different aspect of SEO affects your website. It would help if you also accepted that SEO is a process that goes on for years. You cannot stop making efforts after you make it to the desired position in search results. Instead, you need to look for a way to retain your position and improve it further. All in all, you need to spend time working on your SEO tactics. And the results you will get will surely be worth your investment.
What can you do? 
If you focus too hard on making it to the number one position on the first page of search result, you might get frustrated. Your approach should be improving your overall website. It would help if you looked at various other metrics Google considers for ranking websites. It includes good content, backlinks, fast website, mobile-friendliness, and the list goes on. When you take care of all these aspects along with SEO, your site will undoubtedly reach a prominent position in search results.
To summarise
Some definite factors decide how sooner or later you'll see returns from your SEO campaigns. Variables like keywords, web design, competition, etc. affect the time when you start seeing SEO results. There are other factors like quality, competition, budget, and ever-changing technology that impact the duration when you see returns of SEO. If you want to see the results sooner, you can improve upon the factors above and boost your SEO success.