Google Maps celebrated its 16th anniversary in 2021! Over the years, it has grown from a basic virtual map to a site where you can explore local businesses, plan your precise commute, and discover new suggested destinations. The platform is more than just a map; it is a place of exploration.
If your company relies heavily on clients from your local area, there has never been a better time to maintain and properly manage local internet directories. Google is a major participant in the local listing market, and if you have your listing set up and claimed correctly, your business will be visible to your local customers on Google Maps.
One of last year's 2020 upgrades was the addition of an 'Explore' section, which enabled users to rapidly and effortlessly explore surrounding businesses and services and browse information like ratings, reviews, or photos. The explore tab enabled visitors to find new local spots from a single platform. With its new 2021 features, Google Maps increased its exploration and customization options.
Let us now look at some other reasons why Google Maps is so crucial for your business:
1) It Aids in the Establishment of Trust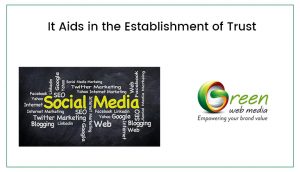 Claim a business online, and you will gain a lot of confidence from a large number of people. With the internet at their fingertips, just a few individuals still seek for a service in the old Yellow Pages. So, in addition to being included in conventional Yellow Pages, companies should consider getting featured in Google Maps, especially if they serve local customers.
This way, even if you don't have a website, the most relevant information about your company will be visible to potential customers. As a result, if you run a business and cannot afford to maintain a website, Google Maps is the ideal choice for you.
2) It Attracts locals.
People no longer have access to newspapers and phone books as they formerly did. People nowadays, particularly the youth, rely on GPS, cellphones, and other web-based gadgets to find almost everything.
Though street-level marketing, media promotions, mailings, and community involvement all assist in raising local awareness, the first place people might look after hearing about you is online. As with search terms, you can be easily discovered on Google Maps. They work on mobile devices as well. People seeking for a service supplied by you can quickly find you without any problems.
3) Motivates people to come to your workplace or visit your website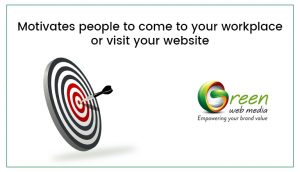 Google Maps also emphasizes important contact and visit information. Users can rapidly browse your business's profile and discover directions for physical locations, such as stores and restaurants, all from one single spot. There's no need to switch between applications or online sites. Between a lead and a consumer, it's as simple as scrolling and tapping.
The Google Maps listing connects straight to the website for businesses that provide services or items that need more study or are a bigger buy. This enables customers to conduct research and discover more about the firm in a convenient manner.
Users who are attempting to make a decision or explore possibilities may quickly visit your business or site thanks to the directions and website function that is included in Google Maps. It is a significant driver of offline and online traffic.
4) It endangers your business claim
If you do not register your company online, someone else will. What prevents your rivals from claiming your own company location in order to drive away your potential customers intentionally?
It is just as vital to patent an idea or trademark a brand as it is to make a company claim online. Assume you are a gold miner who has just discovered a rich vein. It is critical that you register your company claim before others find it and seize what is rightfully yours.
5) It's Excellent for SEO.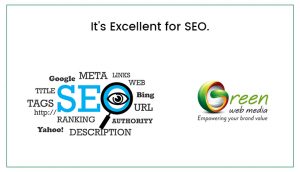 When you claim a business on platforms like Google Maps, you provide all of your company's identifiable details, including a responsive website. This implies that your company has a link on a reputable website that directs relevant traffic to your business website.
Because Google favors local search, competition for local companies on Google Maps will be restricted to similar businesses inside the area rather than the entire state or city. This implies your company will have a greater chance of ranking at the top of search engine page results for your region and category.
6) It opens up several possibilities.
Every app on which the company is featured online allows for consumer comments, recommendations, critiques, and tips. By establishing a business online, you expose yourself up to consumer feedback that may substantially enhance your business.
Even bad comments are helpful because they tell you what needs to be corrected, but positive comments from genuine clients on apps like Google Maps are far more valuable than any promotional strategy.
7) Enables people to contact your company quickly.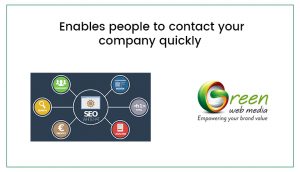 When people visit your Google Maps listing, the software gives a full database of your business, including your phone number. And, because the majority of Google Maps searches are done by phone, customers may contact your business with a single press.
Because consumers use Google Maps to make decisions, such as where to find desserts or a local clothes store, the platform allows users to easily call the company, ask questions, and then decide whether or not to visit. This makes it simple for consumers to take the next step and for companies to engage with potential customers directly.
8) It helps to prevent misinformation.
You must be concerned about more than just rivals. When your firm moves to a new location, it ceases to exist, but possibilities are you are taking over any previously used commercial space. People will continue to view the old advertisements for the previous business if the business is not claimed.
After claiming the company, it is critical to maintaining all of the information up to date. Have you relocated to a new location? Have your working hours changed? Have you launched a new website? All of this can be represented in your Google Maps business listing.
9) It raises the visibility of your brand.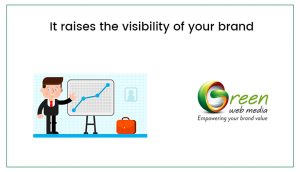 When I'm hungry and can't decide what to eat, I open Google Maps and search for "cafe," "food," "pizza," or whatever sort of food I'm craving. And when I do, I am shown with a complete map of all linked businesses' logos. It is a highly visual experience that is superior to searching online since there is no limit to the number of results that may be displayed on a single page.
10) Local Promotion at a Low Cost
The fact that Google Maps is a free service is a compelling argument why businesses should embrace it. Google Maps enables companies to promote to prospective consumers in a specific geographic area at a far lower cost than traditional marketing methods.
11) It's the only way people know you're real.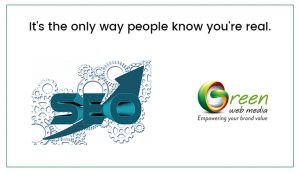 If you do not list a business online, it does not exist. It's a tremendous potential money stream, and you have not taken advantage of it. Once listed on-location service websites like Google Maps, your business will be available to the general public.
Advertising professionals encourage you to advertise your business on the web for a reason: it exposes your company's brand to everyone online, which, in case you haven't noticed, is fairly everything. If you do not register your own brand online, you will miss out on potential earnings, and someone else might acquire them.
With this list of the benefits of being featured on Google Maps, you can see that Google Maps is a fantastic tool that no business should overlook. So, instead of depending on scribbled directions or a map, but the precise address and information of your business on Google Maps now and allow your prospective clients to receive specific directions to where you are.