You have launched your website. It speaks of engaging content. And, you are all set to receive visitors to that business website. You expect engagements and conversions.
Your newly designed website has all that takes to look attractive, the content, videos, infographics, and all the elements.
You pull up Google and search your valuable keywords. Results show, but your website is not anywhere on SERP. This can be frustrating.
Things are looking bright on paper. However, in practice, your website isn't picking up the right keywords. Or any keywords at all. Let's elaborate further.
Why people Google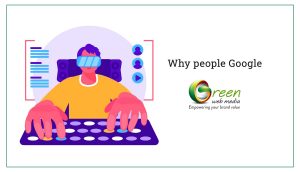 Google Search was introduced in 1997. Since then, it has occupied a big chunk of the search engine territory.
Google dominates the search engine market. It maintains a whopping 86.02 percent of market share as of April 2020.
If you get to the first page of SERP, you know your SEO strategy is successful. But you cannot rest on your early laurels.
You have to race to the top. Furthermore, you can't rest there; it's a position you have to maintain.
How Google ranks a website
No one can find you on Google! It is the reason you won't get any online enquiries or sales.
It's important that you, as a business owner, understand why your website is not working. And, what you can do to fix it.
Here are the main problems and fast-track solutions.
1 – Domain Ratings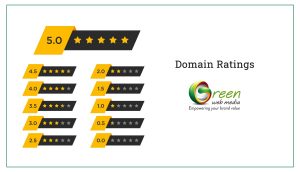 DR is a measure of authority. The scale is from 0 to 100. It is based on backlink profiles. The strength and authority of a website have a positive relationship with higher Domain Rating.
The Authority score is a compound domain score. It grades the overall quality of a website. The score has to be higher. It adds weight adds to a domain's or webpages' backlinks.
Organic Traffic matters. The number of backlinks improves your website.
To check the authority of your website, post your domain into Ahref's Site Explorer.
What you can do?
To build more authority, build more backlinks. You can outrank others with backlinks from unique websites.
2 – Google has not indexed your website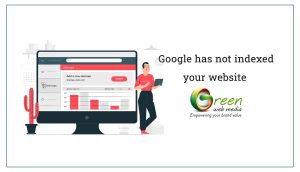 Your brand new website is showing up on Google? Maybe because Google hasn't listed you yet. You can find out by using the following prefix in Google search. Site:yoursite.com (minus the www and /)
You see your website in the search result. You are at the top. No worries. You are indexed. You may see a full list of your pages.
However, if you find the following results –
Make sure the words are spelled correctly.
Try different keywords,
You are not indexed. Google will find your site, but it can take time. You may not know the problem for a long time, though.
What you can do?
Add your website to Google Search Console. Provide them the site map. It will tell Google about your website. It will also speak about website's errors if any.
3 – Competition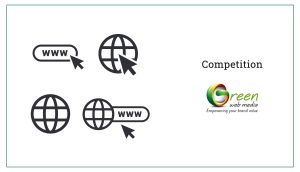 Check for competitors. A simple Google search for your product or service is an indication. It will give you the size and weight of your competition.
Let's start with an example. An online visitor types 't-shirts for sale'. Now, what comes up are results – not one or two, but in millions. The number of results is overwhelming (over 175 million).
You are competing with major brands! These may be huge organisations. The chances of your small business website on the first page may be slim.
Some industries are crowded. Some of your competitors might have a big marketing budget. You might not rank on the first page due to your main keywords.
Analyse your competitors using software like Moz.
What you can do?
Look at the local picture. It's better than running nationally for the keyword 't-shirts for sale'- you could focus on the local audience. Use t-shirts for sale in Lancashire. If you hit smaller markets, the competition is less.
Carve your niche. Rather than t-shirts for sale, go for children's t-shirts for sale. There is less competition for specific searches. You may rank on SERPs.
4 – Your website is not mobile-friendly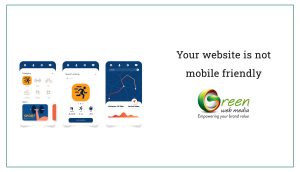 Mobile usage is overtaking other devices. Smartphone users spend 2 hours, 51 minutes per day on their mobile devices. 22 percent check their phones every few minutes. Mobile owners worldwide will increase to 7.33 billion by 2023.
Your website should be a responsive website. It means that when your site is viewed on a mobile phone, it provides a good user experience. It shouldn't involve any dragging. It is a lousy experience- Google penalises you.
Use Google's Mobile-Friendly Tool. Enter your website URL. It will show the results- pass or fail.
What you can do?
Speak to your web designer.
If you use WordPress, you could install a new responsive WordPress theme. Buy an additional plugin. It will help pass the mobile-friendly test.
Redesign your website as it is not easy to convert an old website. But it as an alternative.
5 – Meta tags are not optimised.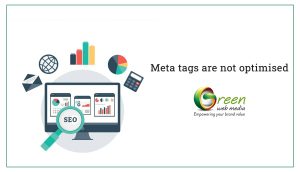 Search engines use Meta tags. They use the data to work out what your website is all about. The information can be used to describe the page content.
Some of this information shows up in search results. You need to know how to change it. It's the first thing visitors see before they click to your site.
Meta tags provide an idea about the content- it displays snippets. This information works for ranking purposes.
Check your meta-data. You can use this tool to collect a list of your pages with their Meta tags.
What you can do?
Ask questions. This is a good way to lure visitors.
Limit the character length to 155.
Include a call to action.
Add contact details.
6 – Poor content optimisation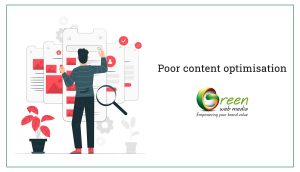 Google needs your content. Optimise it at the highest levels. Google uses over 200 indicators to rank your website. You need to improve and edit on many elements. It also includes Meta and title tags.
Find out about your on-page SEO quality. You can use a tool to check your SEO score.
This way, you get an idea of your scores. Besides, you know which areas need more attention.
What can you do?
Give attention to one main topic for each page of your website. Consider the page headings, image file names, and internal links. This strategy will ensure top search engine rankings.
When you improve the copy and content, consider if
It's readable.
It's suitable.
Peruse the text before you finalise. If it's right for you, it's good for others. If it's not good for others, it will not rank well.
To sign off
The basics of SEO may seem simple- great content, relevant links etc. The actual practice can be complicated. Complex ranking algorithms, age, relevance, and engagement factors are at work.
You have to be realistic. If your competitors are large organisations – you may have to adjust your strategy.
Optimising your website for organic search is a gradual process. It may take time but produce long term results. Do it the right way.
It's an easy process. All you do is find and fix the factors. Let your website rank where it should- at the top.