SEO or Search Engine Optimization has become a rudimentary part of owning an online business. No matter what size your business is, with a sound SEO strategy, it becomes possible to gain much-needed attention and attract potential customers to your business in the digital realm.
But SME entrepreneurs don't really recognize the benefits of SEO.
Well, we know that SEO can be a little challenging to comprehend, but it comes with perks that are not meant to be ignored.
So, to help you understand the concept of SEO, we are compiling this blog with all the necessary aspects. Here, we will take an in-depth look into:
What is SEO?
The importance of SEO for small business
Top benefits SEO bring for the small business
And, necessary tasks you must undertake for successful SEO campaigns
Without further ado, let's begin!
What is SEO?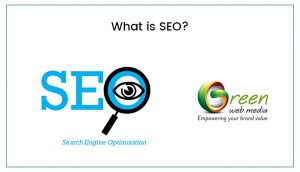 SEO is a practice or strategy that brand's use to increase both the quality and quantity of the web traffic on the website. This traffic is pulled towards the website in an organic or non-paid manner from the search engine results. SEO also helps in making the content on the site more appealing to the search engines.
In spite of the acronym, SEO is much more about the people than the search engines themselves. SEO is about understanding what the users are searching for online, what answers they are seeking, the types of words they are using in the search query and the type of content they consume.
By getting answers to such questions, it becomes possible to connect with people that are looking for solutions you offer.
For an effective SEO strategy, it is best to take care of both sides of the coin. The first side is identifying the audience's intention, and the second side is delivering the solution in a way search engine crawlers can find and understand.
Why is SEO important for small businesses?
One of the biggest reasons why SEO is important for a small business is that it offers the organization with needed visibility to attract customers.
It is believed that 81% of customers and 94% of B2B buyers perform online searches before making a purchase. This figure only says that organizations that do not have a strong online presence can fall behind in the competition.
Plus, with a strong SEO strategy, it becomes possible to position the website and its content high on the SERPs for keywords to attract prospective customers, therefore bringing them into your sales funnel.
Even though search engines are smarter than ever, they still need our help to deliver better to the audience. That is why optimizing the site is a must to deliver better information to search engines so your content can be indexed properly and displayed promptly within search results.
Benefits of SEO for small business
You may think that your small business is doing well, but with optimization, you can help your business do better. Here is how SEO plays a key role –
1- Find new customers: One of the key expectations from marketing strategies is acquiring new customers and retaining old ones. SEO helps in doing just that.
Even though SEO is typically associated with improving the site's overall ranking on SERPs, you must know that better ranking is important for acquiring more traffic, therefore increasing the chance of sales.
In simple terms, the better your ranking is, the more visits you will receive on your site, which, in turn, should convert into more customers.
2- Find customers within the discovery phase: Finding new customers isn't an easy task. But, with SEO, you can find more customers within the discovery phase itself.
With every search, the customers intend to learn more about things they need and the types of choices they have. This is when your business needs to be in front of the customers. They may be looking exactly for what you are offering. But if your site isn't ranking, then they won't be able to find you. And with multiple competitors, your business will be nowhere near to be found.
3- Generate more traffic: The main reason people do digital marketing is to drive more traffic to the site. With no traffic, a perfect website has a questionable existence.
By optimizing the website, you increase the chances of acquiring organic traffic, thus increasing your chances of witnessing better conversions and subsequent sales.
Even if you have a low conversion rate, boosted traffic can easily double the number of enquiries as well as sales.
4- Obtain targeted traffic: With a properly implemented SEO strategy, you can attract more relevant traffic to your website.
When we say properly implemented, we mean targeting terms with the right search intent behind them. This way, the likelihood of conversion will be high compared to using terms and keywords that are less relevant or totally irrelevant to your business's offering.
5- Enhanced conversion rates: By driving more targeted traffic to a specific landing page, you enhance the chances of conversion rate.
This also means that the overall conversion rate of your website will significantly improve along with the number of enquiries or sales.
And since you cater something relevant to user's active search, you can stay assured of attracting only genuinely interested traffic. This means the likelihood of conversion is far more than generic traffic.
6- Intensifies brand awareness: Your small business will definitely pop up when someone searches for terms relevant to your offerings. This means the customers will come across your business regardless.
And the more they see your business on the SERPs, the more aware they become of your brand. Therefore, the chances of customers visiting your site increases, too. Even if the customer doesn't consider your brand, for now, they surely will in future.
7- Transcend your competitors: The competition in the digital realm is fierce. Even if not many, a business is bound to have at least one competitor that they wish to surpass. But, if you don't have SEO in place, the chances of overtaking your competitor is almost impossible.
With optimization, you can raise your ranking and take your competitor's spot, therefore taking their traffic and potential sales, too. People who previously clicked on your competitor's site will now find your website instead.
In case your competition isn't ranking on SERPs but is still a big player in the industry, implementing SEO can help you seize the moment.
8- Cost-effective marketing: Established organizations tend to out-spend a lot on their marketing efforts. But, as a small business, you may have a restricted budget.
Thankfully, SEO is one of the cost-effective marketing strategies that can help you win against established brands easily.
For instance, in a place with established brands invest more money on pay-per-click and other forms of ads, you can launch a well-thought-out SEO strategy and go toe-to-toe with the big brands.
Besides, SEO often has a very good ROI – with the right traffic, the sky is the limit. All you need to do is actively maintain your SEO and reap the benefits.
9- Long-lasting results: When it comes to marketing through online ads and offline ads, you experience results only up until you pay for them.
Nevertheless, when it comes to SEO, you may require maintaining it for the long run. But once your site starts ranking, it will stay there for a reasonable amount of time until your site isn't vandalized or your competitor doesn't outrank you.
10- Improved usability: Typically, most SEO practices comes down to enhancing the experience of the customers on the website. Even Google's first focus is offering the users with best possible experience.
Search engines look for sites and content that offer vital information the users are looking for. And when customers end up finding the vital information on a site, Google and other search engines find that site usable.
So, in simple terms, focusing on improving the SEO will also help in enhancing usability, therefore enhancing the ranking of your site.
Here is how you can strategize successful SEO campaigns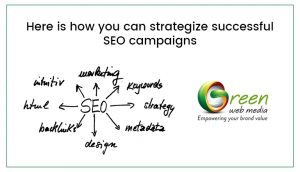 Keep in mind, SEO can make or break your business. And being a small business, your only focus is to make profits.
Even though preparing for an SEO campaign can differ from business to business, a small business, new to the SEO concept, requires to perform the following tasks before initiating any SEO campaign:
1- Fix the budget: The first and most important thing you must do is fixing the budget for your SEO campaign. Let the SEO experts know about the set budget, too. This is because if the experts have no idea of the budget, then the campaign itself can prove an expensive affair.
2- Set SEO goals: Once you finalize your budget, set SEO goals you wish to achieve. These goals can be anything from increasing traffic to boosting sales, expanding the brand's reach, etc. Without set goals, there is no meaning in running an SEO campaign in the first place.
3- Work with a professional: As a small business owner, you may have limited staff. This means you may be interested in wearing too many hats on your own.
But, when it comes to SEO, it is best to work with a professional or else, you may end up spending a lot of time, money, skills and dedication on unsuccessful campaigns.
Outsource your SEO needs from a reliable service provider. You will end up working with a team of experts without spending a lot.
4- Stick to the deadline: Another thing that you must focus on when creating an SEO campaign is sticking to the deadline. This way, everything from the SEO budget to the duration of the campaign will remain under control.
5- Keep updating: Even though SEO campaigns offer long-lasting results when done right. You need to keep in mind that there is always something new to understand and implement.
So, track your campaigns and ensure to work on those when creating the next one. This way, you will have an understanding of what works best for your industry.
Signing off
SEO marketing works in a similar fashion for every type and size of business. It can achieve so much more than just vanity metrics. In fact, when designed and implemented properly, SEO can help your small business to achieve real goals seamlessly.
And since you have already understood all the aspects of SEO, it is time to work with industry experts who can publicize your brand's voice and visibility with zero compromises.