You may have noticed that it is a tendency among people to click only on the first few websites that come for a specific search result on the search engines. Many people are unaware of the fact that there is a page two or page three of the same search result. But have you ever wondered on what basis does Google organize the various websites in its multiple pages?
Since search engines such as Google show organic search results, it means that there are certain Characters on the website that Google prefers over others, and this determines the position of any site in the search results.
Higher position translates as higher viewership and sales
It is quite clear, therefore that if your website and its contents can get designed in such a way that it gets ranked by Google, then your w beside will automatically come among the top search results. What is more, when you figure amongst most of the organic search results, you automatically get more visits from the targeted audience. In turn, such a situation gives the right impetus you had been looking for.
Careful designing of the website is the key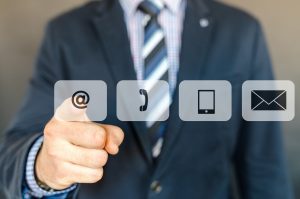 From the above inference, it is quite clear that your website can fare much better in the internet world if only it designed and optimized carefully keeping the preferences of Google in mind. This is what is known as SEO or Search Engine Optimization. SEO involves a set of practices to make websites more attractive to search engines such as Google. Experts believe that Google considers at least two hundred factors under its SEO friendly website design guidelines.
The most important factors
Though it is not possible for any website to stick to all the 200 instructions and in fact, that is not desirable as well, because it may come in the way of user experience of your website. If that happens, then it may be likely that though your website will rank at the top of the search result, the users who visit your site may leave with a wrong impression.
Now you may ask which of the factors should a website adhere to and which of them must be ignored? Here is where the key lies. Certain elements are more important than the others and play a crucial role in deterring, whether it will be preferred by Google or not.
Expert tips
If you are thinking that now you will have to spend hours in researching over the internet, regarding what these factors are, then worry not, here are the best SEO friendly website design tips that can help in taking your website to the top:
1. Provide Sitemaps:
Providing a site map allows Google when it comes to indexing your page. In fact, for the pages that have some parts that may not be accessible via a link, Site map becomes so essential that these p[ages won't get indexed otherwise. While most CMS systems can create their site map automatically, some cannot, and for them, the various plug-in is readily available. Once your site is ready for indexing, you can submit your sitemap to the Webmaster tools by Google. If your site has a lot of dynamic content, providing an HTML sitemap may also be useful for all those who visit the page.
2. Ensure that your website is mobile-friendly: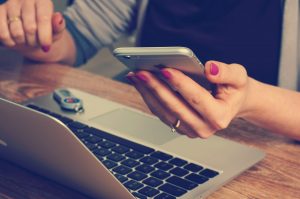 The recent data from all across the world show that most people now access their internet through their smartphone and Google is quite aware of this. That is why it gives greater importance to those sites that can easily be accessed and navigated through cell phones.
In fact, with Google, you will also find a free tool that helps you in determining whether your page is mobile-friendly or not. So ensure that your website conforms to this need.
3. Use Canonical Tags: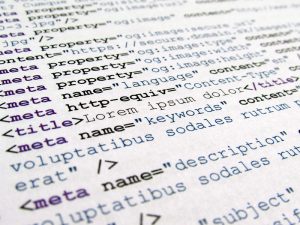 Commonly, the e-commerce websites and the like often have duplicate content. Google does not prefer sites with duplicate content. To solve this, Google and even the other search engines suggest the use of Canonical tags that help their crawler in determining the right page. Using the canonical tags is especially advisable in the case of the e-commerce websites that cannot avoid having similar or even the same content in the form of the product description and the like in more than one place.
4. Site Speed: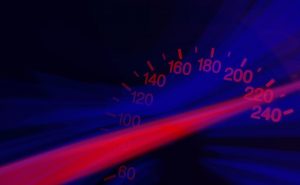 Though the site speed may appear to be a minute factor, in reality, it is not so. If a page takes more than eight seconds to get loaded, it is most likely that people will click out of it. This becomes true in the case of smartphones, where people click out even faster. That is why sites that have faster speed are ranked higher by Google based on the preferences of the people. If you are wondering if your site speed is enough to meet the requirement of Google, then you can quickly get it checked by one of Google's very own tools that determine the site speed.
5. Emphasize on quality of content: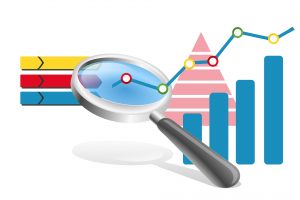 While the various technical factors do give an edge to your website, in the end, it is people who go through the site. For them, the content of the site is what defines it. Google too goes through the content of your site before determining your position.
Content is one that is unique and does not match or replicate the content that is already available on any other website.
Your content must also be long enough to get across the information. Further, it is not just enough to create a website and just forget it. It also has to be updated on regular intervals so that whatever information that you may have provided through your site remains relevant.
6. Ensure that your content is rich and bright:
You may have seen that most of the websites today use several pictures, videos, charts and infographics to be understood by the audience. This is known as valuable content. Such contents also get preference by Google. Further, it is also vital to ensure that whatever information that you may be providing through your website is clear enough and too easy to navigate.
7. Make your content more social:
Social media has been dramatically in trend, especially at recent times, and Google has recognized this fact. That is why we see that Google is giving higher preference to those sites that can be shared by the users on their social media pages. Keeping an active social media presence helps a company in both ways. While on one end making your website more accessible over various social media pages helps in improving it's ranking, on the other social media has also emerged as an excellent tool for a marketing tool for businesses as well. In fact, for the various B2C companies, this becomes all the more important as they intend to interact with their customers and potential customers over Face book and Twitter.
8. Add titles and Meta Descriptions: 
Though indeed, Google may not be using the meta- descriptions and the titles directly in determining the ranking of your website, indirectly it does have a significant role to play. Titles and meta descriptions tell your users what your site is about and if the meta description suits their requirement, it is most likely that the users will click on that particular website. As suggested by the experts ideally, a title must be limited to only sixty characters to prevent Google from cutting them off, because when the title is cut off in between, it makes little sense to the users.
The meta descriptions of any given page must be between one fifty to about one sixty characters. When there is a longer meta description, Google cuts it off while the shorter ones are not equally effective as people tend to think that the website does not have enough content in it.
You do not provide a meta description by yourself; Google will likely pull out any set of random lines and use it as the meta description of your page. This ultimately has an impact on the click-through rate. That is why it is always advisable to furnish your meta description as well as a title so that you may enjoy higher traffic from your targeted audience.
9. Add citing for your link: 
Since Google is committed to organizing all the information in the world, citation also plays a role when it comes to the ranking of the various sites in Google. Providing quotations and credits for the various sources on which you may have depended to get specific information makes a better impression of your website to Google. However, the quote here does not mean the formal kinds of quotes that you would make back in college. If you have source material, just provide a link to the original story, and this will help you in scoring better SEO points with Google.
10. Use structured markups:
If you have ever taken careful notice of the websites that figure towards the top, you may have seen how some of them have some extra features such as the photos, reviews and ratings. It gets done by using structured makeup. Structured makeup, which is also known as schema codes are annotations for the content that help the web crawlers in understanding the pieces of information that have been provided in your website better. The various markups that you can use include product names, reviews, news articles, contact information and the like. If you are featuring your local business through your website, then the structured mark up becomes all the more critical to be found by Google. So ensure that when you are optimizing your page, the set mark up is taken care of properly.
11.Protect Your Website with SSL Certificates: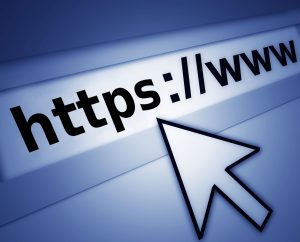 If you may have noticed, many sites that you click into have https at the beginning of site name. The meaning is nothing other than the fact that an SSL certificate has protected the website. Google gives SSL certifications high preference, and it is quite clear from how the rankings get arranged that Google wants all the sites to have an SSL Certification. Thus it becomes quite clear from here that if you have an SSL certification, you are more likely to figure t the top of the search results in Google.
12.Ensure that your page is secured: 
After understanding all the other factors, it also essential to understand that various kinds of cybercrimes are in rage these days. Be it Google or any other search engine; they would all like to give a safe experience to the users. That is why the safety and security measures of a website have not just become important for improving the ranking, but also for providing an excellent experience to the users. Thus ensure that the security of your website remains up to date.
Developing the site well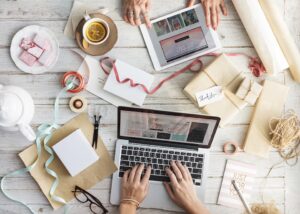 The site design determines a lot of things. You have to choose the best developers who have in-depth knowledge as well as years of experience. Since site security plays an important role, a developer with useful information about safety will help you the most. Make sure encryption and SEO-friendly elements are also present. That would be the key to build a website that Google likes and ranks.
Things to know
Google will neither promote your page nor its content among users if it appears to be untrustworthy. Further, even the users would not like to engage with an unreliable website. You can increase the reliability of your website and improve its ranking by taking proper measures to secure your site and its users.
These are some of the factors that define the type of sites Google prefers. Following the right tips will help you climb up the search engine ladder easily.
Now that you have the list of top SEO friendly website design tips use them and climb to the top of Google's preferences today!