Be it your clothes, your groceries, your stationers or even your pest control service; instead of locating them physically, people nowadays depend mostly on the internet. Hence, it becomes essential for all, irrespective of the fact whether they are a local business or even a global company, to make their presence felt in a powerful way over the internet.
Stay ahead in the competition.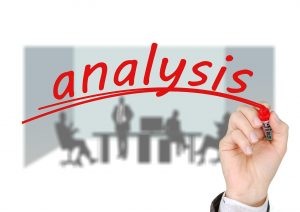 More and more businesses realize the power of the internet, and as more and more websites are making their debut, the market has become exceedingly competitive. While earlier, just having a site may have been a great thing, today it is also essential or you to ensure that your site has an extra edge over the others. This is where the role of digital marketing companies becomes crucial. Read further to understand what does a marketing company do?
Digital Marketing companies
As the competition between the various companies over the internet has turned fierce, Digital marketing companies provide the essential tool that is required to stay ahead. Digital marketing may be seen as an umbrella term that includes a wide range of marketing functions within it. Unlike the other marketing companies, they work within the ambit of the internet world. In simple terms, the role played by the digital marketing companies is aimed towards increasing the online presence of a company, performing the various market research that is essential to understand the position of your company and chart the pathways of growth. It also plays a crucial role in integrating multiple online profiles and platforms.
Roles performed by a digital marketing company-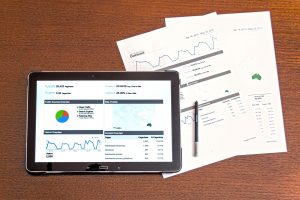 As it is clear so far, digital marketing companies are multi-faceted and work across a multitude of avenues. Here is a list of the various services that you can get via a digital marketing company that will help you in understanding what does a digital marketer do better:
1. If you can create the design for your website.
2. Digital marketing companies can optimize your existing sites for better SEO scores.
3. They can help you in optimizing the content of your website by making it unique and easy to understand.
4. They can aid in the content curation of your website.
5. Digital marketing companies nowadays also help businesses in creating and launching their apps that work on all types of operating systems.
6. Digital marketing companies can also aid you in search engine marketing.
7. Social media marketing campaigns fall within the core of digital marketing companies.
8. They also provide the latest services such as mobile marketing and integration.
9. If you want to market your company through the placement of online ads, then that too can be done by them. They also give you relevant advice regarding where it would be most beneficial to post your online ads so that it may reach its targeted audience.
10. They help companies in cross-platform marketing.
11. If you want to reach out to your potential audience through emails, the digital media companies help in email marketing as well.
12. Online branding, which has become a powerful tool for the growth of mid-sized companies in the present times, is also provided by digital marketing companies.
13. They also work towards the reporting of the ROI of the Digital Strategies and the tactics.
While this list includes most of the essential functions that are performed by the digital marketing companies, this is not an exhaustive list. This means that there are a vast number of other services that are implemented by digital media companies as well.
Perhaps this is the reason why so many businesses turn to digital marketing companies to aid in their growth in the digital world.
Outsourcing a digital marketing team
In place of maintaining an in-house team for digital marketing, it has been observed that most companies turn to an outsourced team to carry out such operations. While it is true that outsourcing takes off the burden of a company to a large extent, it is essential to be careful while making such selections.
Ensure your digital marketing company understands you
For a successful incorporation of any outsourced digital marketing company, they must know the idea and emotions behind your brand just as well as you do. If your digital marketing company fails to understand you, it may lead to the inaccurate representation of your brand. Such misrepresentation, even if they are unintended, can severely hamper your brand.
Cost Factor
When you fulfill all your digital marketing needs through an outside company, even the cost factor comes in to play. As the battle in the online platform is growing more and more fierce, the value of digital marketing companies is also increasing at a fast pace. To ensure that you do not end up paying more than your limit, experts suggest that the right balance must be struck between which of the digital marketing areas can be covered in-house and which of them needs to be outsourced.
Digital marketing in-house
If you are wondering how to do online marketing by yourself or whether it is at all possible to carry out some of your digital marketing in-house, the answer is a big yes. You can do so even without employing a separate set of digital marketing teams. All that is needed is for you to take stock of the skills of your existing employees and understand how those skills can be employed to get your task done. Here are some instances of how it can be done:
1. You can ensure that your brand is being adequately represented by handling all your social media posts, which are relatively easy to handle while letting the digital marketing company control the paid promotions.
2. While you can assign the task of designing the website to a digital marketing company as it requires expertise, you can handle the responsibilities of updating the pages and its contents and blogs. In this way, even the website will reflect the true identity of your brand.
3. While an outsourced company can do the distribution of online content for you, you can work on the press releases, blog content and online articles which will deal with your products and services.
4. For jobs such as making proper marketing vide, you need expertise. Still, you can easily handle the distribution of your video by posting it on your website, social media or other online profiles.
5. Similarly, if you are not very confident, you may ask a company outside to frame the email marketing content for you, while you take care of its distribution
6. While you do the implementation, you may rely on a digital marketing company to find the most relevant keywords, or identify which social media platform is likely to connect you with more target audience.
Which of the roles you would like to reserve for yourself and for which of them you would like to depend outside lies entirely upon your discretion. All that is required for the success of a digital marketing campaign is for you to have a specific timeline in mind, along with a method that gives accountability.
Even if you would like to rely entirely on an outside company so that you may devote all your time to the actual business or in building your client relationship, it is vital to keep in touch with them at all times. You will have to ensure that there is a close collaboration between the working of your business and the focal point of the digital marketing company.
Understand the core of the idea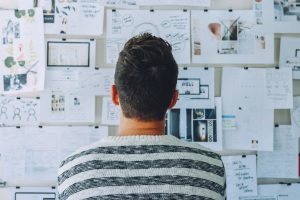 Whether you choose to outsource or carry it in house, at least one of the team members must familiarize himself or herself with the basics of digital marketing. They should also know the terminologies and understand what do digital marketers do so that they can comprehend what is happening in reality.
Social media- the new and powerful tool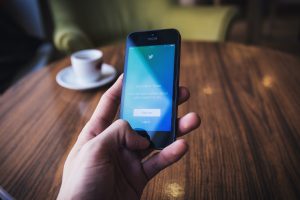 While examining the role of digital marketing companies, it is unavoidable to have some discussion on the various social media platforms and their effectiveness as marketing tools in the present times. It has been observed that more than half of the businesses online have gained new clients through social media platforms such as Face book. Social media itself has reckoned its potential to run business, and as such, all of them have come up with new and innovative marketing methods over their platform.
If you are thinking that it is only the large businesses that have been benefitting from such campaigns, then you may completely wrong. Both small and large businesses have been equally active and have been using their funds for marketing in the social media platform. Under the current trends, it only natural to expect that the number of participation and the amount of investment will double themselves over the next five years term.
Do not expect instant results.
However, if you are carrying out your digital marketing campaign via some social media platform, it would be unrealistic to think that it will generate leads overnight. Social media is rather tricky and unique in the respect that over there you are expected to be in constant interaction with your friends, fans as well as followers and it takes time to master these skills and win over the trust of your audience. Though the results may come slowly, having a social media profile at least on those platforms on which your target audience is active is essential to ensure that you do not lose your online relevance.
Many of the companies rely on social media platforms to manage to carry out the day to day interaction with their customers and answer their various queries.
Digital marketing companies understand that with so many platforms requiring so much attention, it often gets quite tricky for the companies to manage it all by themselves. That is why they offer you services such as managing your paid advertising, increasing the followers while also providing you assistance in optimizing your posts.
Be cautious
However, for those who rely entirely on the outsourced companies for handling their entire social media platform, a word of caution becomes necessary here. Digital marketing companies undoubtedly do an exceptional job when it comes to factors such as increasing the number of followers or getting more likes and viewership on your post. However, they may not be the best people to answer the various queries that are posted by your clients that relate directly to your products and services.
For all such direct questions, you must plan so that the potential client does not have to keep waiting too long. A study shows that many companies lose potential clients due to their inability to reach out to them on time. Just as you cannot let your digital media company answer your client calls, similarly, it is also advisable that you do not entrust the job of handling media correspondence upon them.
Digital marketing is a dynamic arena.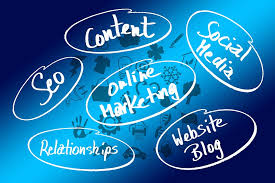 Now that you have understood the basics of what is a digital marketing agency, you need to consider the fact that the internet world is that of constant changes.
Though it may be possible for you to carry out the more significant part of the online marketing in-house by yourself, the digital marketing companies win in the race by keeping themselves updated with all the latest changes and devising practical ways to promote the business accordingly.
Final thoughts
The leading digital marketing companies have the necessary experience as well as efficiency to offer targeted services. They will help you devise the best strategy as well as implement it in the right way. So it becomes clear that while performing some of the jobs yourself, it is also wise to have a professional digital marketing agency, with a full understanding of what you are engaging them for and how much profit you are making out of it.