Digitization is one of the best ways of gaining new customers online. So, it is common to see many owners migrating their business to the virtual world. However, one cannot simply start the process of selling their services and solutions online by creating a website. It is important to have a website that is capable of driving associated traffic and generating conversions. This means an optimized website is what the business owners need.
But as a service provider, you can only offer as many services. You might require hiring new professionals in order to tap into the world of the unknown. And that is where SEO resellers come in. But again, with several companies out there offering similar services, it can become challenging to pick the right one.
So, to help you make the best decision, we have done some research for you.
But before we delve any deeper, let's understand –
Who are SEO resellers?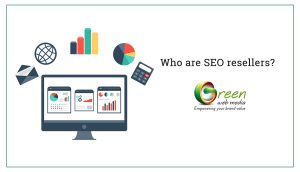 SEO resellers or white label SEO agencies offer comprehensive SEO services to other agencies that are looking forward to expanding their marketing services without actually hiring in-house SEO professionals.
When you sign a contract with an SEO reseller, you stay away from the stress and expense of hiring a dedicated in-house team. Everything is handled by SEO experts without revealing their identity to your potential clients. By introducing this business model into your business, you tap into the realm that was hard to achieve before, allowing you to generate additional revenue.
How will SEO resellers help your company?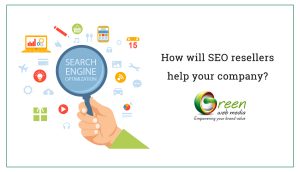 We all know that SEO is a vital part of online marketing strategy. Plus, the endless innovation in this field can prove challenging.
However, having an SEO reseller by your side means you no longer have to ditch the clients, regardless of what their expectations are.
With extra help from professionals, it becomes possible for you to stay ahead of the competition and sustain a share of the market.
It opens the door to deal with clients from diverse industrial backgrounds, irrelevant of their sizes.
Build your agency's credibility to serve better.
Gain access to experts and the top tools with no extra subscription fee.
Focus your productivity on important core competencies that your clients expect from you and let the experts take care of SEO.
Now, let's take a look at seven tips that will help you get headed in the right direction:
1- Define your agency's goals: SEO is a huge thing that has various facets to it. So, when you decide to hire an SEO reseller, it is important that you go for one that covers all the facets of services that you offer.
When you define your agency's goals to the SEO reseller, it becomes possible for them to create a custom SEO package for your agency. They may get to know what you are lacking and will fill those empty service slots on your behalf for your clients. The SEO reseller may also suggest the latest services that may prove beneficial to your business.
And since the professionals at SEO resellers have a broad range of skills, you don't have to worry about anything other than just requesting what you want.
2- Inspect all the relevant information: Never do the hiring process of SEO resellers in a rushing manner. Before you sign the contract of partnership with them, ensure to gain some relevant information on the agency. For instance, if you have shortlisted three service providers, proceed with comparing them on different levels and go for one that sits as per your expectations.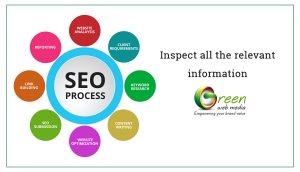 Start by inspecting the SEO reseller's online reviews on third-party sites. This way, you will obtain genuine feedback from real customers. If you see that the SEO reseller has 80% positive feedbacks, then you go for such agencies. This is because SEO takes longer, and most customers drop negative reviews even before experiencing effective results.
You can also check their prices based on what they are offering.
3- Check the techniques they use for the projects: SEO is broadly done in two ways. The first is the white hat, and the second is a black hat. Now, you want to stay away from a service provider who follows the latter.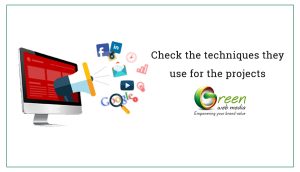 White hat SEO techniques are legitimate ways of performing SEO as per the guidelines set by the search engines. These techniques usually take longer to show their effects. Black hat techniques, on the other hand, are a process of using dubious strategies to bring faster results. Such techniques can easily attract unwanted penalties, resulting in the website being suspended or terminated.
So, talk with the service provider. A reliable SEO reseller will be open about its way of working and how they bring needful results. Even though they may not tell you the step-by-step process but will provide you a good idea of how they work.
4- Visit them in-person: This option may not be for everyone, but if you leave nearby to the SEO reseller, then it is a must that you visit their company in person. Having a one-on-one conversation will help you build a good bond and long-term relationship with the service provider.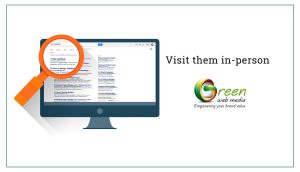 In case you aren't able to meet the service provider in person, then request a virtual meeting to discuss the important aspects.
By doing this process, you and your service provider can come on the same page. This way, you can also discuss your SEO package in more detail.
5- Have a transparent budget discussion: Once you have finalized the service provider, discuss your finances at the very beginning. This is because the budget is the most influential thing in the process that can help in establishing a long-term relationship with the company.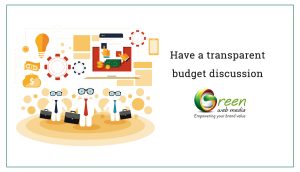 Even if you have SEO leads from existing customers or are starting on a completely blank page, it is vital to negotiate the cost.
Ask them about the additional costs that may incur on the package down the line. Talk about the paid campaigns that they may run for your customers on a weekly, monthly, or based on client's expectations.
If you think that the SEO package is going beyond your set budget, then only a healthy discussion can help you reach a lucrative conclusion.
6- Go thoroughly through the guarantee documents: SEO is a dynamic investment that cannot be pre-estimated. This means a good SEO reseller will never over-promise the ranking of a new website at the top. If you hear such guarantees, then it is important to be aware of them. Always work with agencies that claim genuine results, that too, over a period of time.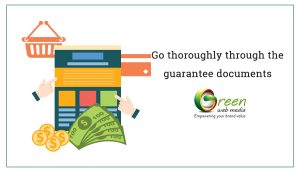 Another thing you must ask is the claims and timelines. A professional reseller will be able to give out a legitimate timeline and will never make any surprising claims.
Besides, also check the qualification of the experts involved in the process. This way, even if the SEO reseller is new in the industry offering SEO solutions, you will know they have a capable team to take care of your client's project.
7- Think more than just SEO: Besides only talking about SEO, make sure to go above and beyond too. After all, you are hiring SEO resellers to expand your services and generate more revenue.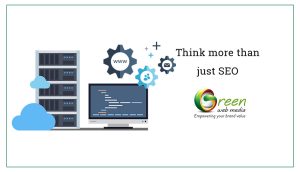 See if they offer some additional SEO services such as video production or content marketing. If they have something extra, you can pitch the same to your existing clients, too, thus, expanding your already established network.
Once you are satisfied with what they offer, scale your partnership with other services to grow your business.
Hiring an SEO reseller helps you to tap into different industry verticals and bring more customers on board. That is why you must have a transparent and on-time exchange of information with the service provider.
Signing off
SEO is a valuable investment that can make or break your website. When you end up choosing the wrong SEO reseller, things can go down the hill quickly. Likewise, avoid taking your time because the sooner you get started with SEO, the better it is for your business.
Start by considering SEO as an ideal opportunity to build your brand's equity and awareness. Then use the tips suggested above to hire the right SEO reseller. Work with their team of professionals to customize the right SEO campaign that helps your website to obtain quantitative and qualitative visits.