For the majority of the small business owners, the dilemma is whether having a website is profitable or a small physical store. However, with the rising influence of online purchase decisions, the scales are tilted in favour of digital marketing.
In this post, we take a look at why your marketing budgets should focus on online for better ROI and higher volume of customer acquisition:
1- It is cheaper
As compared to traditional marketing methods, online marketing is cheaper. All you need is good e-commerce hosting technology and dedicated technical support. The costs involved in digital marketing include hosting fees, development fees, payment fees, etc. which is still less expensive as compared to traditional methods of marketing.
2- It opens up more growth opportunities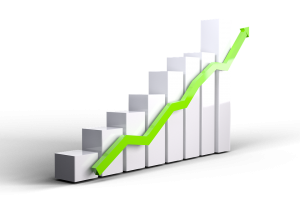 The digital marketing strategy can improve your return on investment. For every $1 spent on Google Ads, businesses make an average of $2 in revenue. By strategically choosing the right digital marketing technique, you can drastically improve the growth rate of the business to a new level.
3- Can learn about your business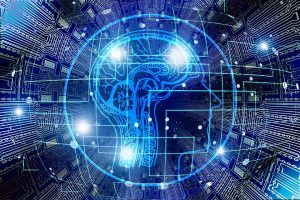 The digital marketing strategy is essential for no matter what kind of business you have. When the customers visit your social media page, they can understand your business in detail; they can learn through customer reviews, etc.
86% of women will look at social media before deciding to make a purchase. Not having a social media account raises a question about your technical abilities and budget. You don't want your customers to think about this.
4- Delightful customer experience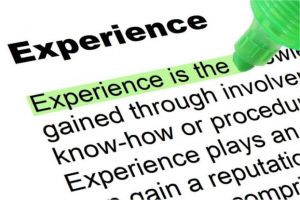 Another benefit of having the right digital marketing strategy is through it the customer can interact. They can have a consistent experience, and it is the best way to achieve customer expectations.
Mistakes to avoid while building a digital marketing strategy
1 Check competition
Before creating a digital marketing strategy, it is essential to keep a tab on the competition level. Whenever you are creating a strategy, it is important to survey and find out something unique. If the strategy is not unique and doesn't suit your products, it will become difficult to break through.
2 Don't forget the digital marketing strategy also involves interactivity with the customer
The main reason why traditional marketing methods have crumpled is that they are not able to interact with customers. The modern marketing method involves a lot of options to interact with the customers like live chat, through social media or a survey. You can even monitor social media sites to review and experience the sites.
Digital marketing strategy for your business-
1 Email marketing
Although a lot has been said about the demise of email marketing method, it is still ruling the roost and is giving handsome returns to the marketers. The survey revealed that this method had offered four times more returns as compared to traditional marketing channels, which include paid marketing channels and social marketing campaigns. Email marketing is a highly effective way of marketing, but not all brands can leverage the opportunity fully well. It is essential to craft a crisp, engaging email campaign. Here, are some tips on how you can craft or design a successful email marketing campaign.
A lot depends upon the subject matter- try to make it engaging, driven towards results.
Avoid complicated jargon that common people are not able to understand- write a simple and persuasive language.
You should break up the text and use bullets and numbers to get the results.
Use the campaign to highlight the benefits that the customers will get.
Make the emails mobile responsive.
2 Create an effective social media strategy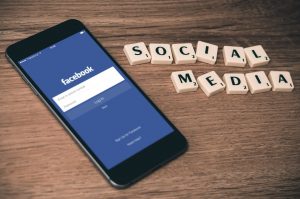 Social media strategy is a powerful marketing strategy to achieve the results. According to the Social media Examiner Report, more than 90% of the marketers have vouched it is an effective way of improving the exposure to the business. It is the marketing strategy for most business startups. Here, are some benefits that the business can derive from it.
3 It improves exposure and traffic.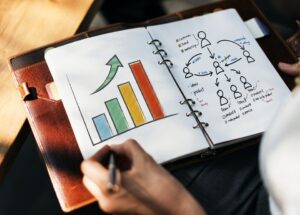 Social media strategy aids in building a list of loyal customers.
It helps to improve search engine ranking and creates leads for the business.
It helps the business to interact with the customers
It improves the ROI of the business.
Though the business is rapidly adopting this trend, the majority of them are not doing perfectly. They are committing a lot of social media marketing mistakes that includes:
4 Selecting a wrong social media channel
It is important for your business to select the right social media marketing platform and then create a strategy. Just because your business will get success through Twitter, it doesn't mean that you will get success through this social media marketing method too. If you find leads on Facebook, create a digital marketing strategy accordingly. You can even target LinkedIn and other social media channels depending upon where your potential customers can get easily hooked to.
5 Pay per Click marketing channel
Another effective social media marketing strategy is PPC. It is a powerful way of improving or generating sales leads. There are several benefits of switching to this marketing channel like this.
Through it, you can reach to your potential customers
You can gain high ROI
You may budget your marketing efforts
You don't have to wait for the results
Data and insights can further help you to create digital marketing strategies
PPC marketing campaign needs a lot of domain expertise so that it can generate more conversions.
6 Create a right SEO strategy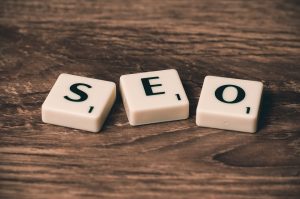 Another effective way to build an effective strategy is to start with an SEO campaign. There are several websites in your niche, and the best way to reach to the potential customers is to add relevant keywords related to your business. It is a crucial technique for every startup; make sure that you follow the best practices. There are various challenges faced by the business; you can overcome it by hiring the right SEO manager.
7 Blogging
Blogging is an effective way to interact with the audience. The bloggers use various strategies like comments to interact with the audience. This improves the user experience, and through it, the users can keep asking questions and come back on this platform to get answers. Blogging is a great marketing exercise. There are several benefits of using this content marketing tool
It helps to keep the readers engaged
It helps to build organic traffic for the website
The blogs can be used to ask feedback from the customers
The consumers get to know about your business through blogging
If your business is not able to put your thoughts together, you can hire some experts who can help you to promote your business on different publishing platforms.
In the end, we would like to conclude that a successful digital marketing campaign involves creating a strategy depending upon the preferences of the customers and the buyer persona.