Social networking giant Facebook has proved to be a game-changer for businesses. As of Q3 2018, the platform had 2.375 billion active users. That amounts to almost 1/3 of the Earth's population! This reach is the avenue you get access to as a business when you advertise on Facebook
The delightful graphics with a perfect caption serve as a recipe for success for the company that wants to improve its brand positioning. Here, in this article, we suggest few tips on how you can grow organic traffic and reach full potential on Facebook. But before that, want you to understand what exactly Facebook reach is.
What is Facebook reach?
Facebook's reach signifies how many people saw your post and acted on it. It is different from how many times the people merely viewed your post. This detail is known as unique impressions. There are two different kinds of reach that we are referring to- Page Reach and Post Reach.
Page Reach
It refers to total reach and provides you an insight into how many users looked at your content that you posted on Facebook in a specified time- period.
Post Reach
It refers to the number of users who saw your specific post. The post reach can be classified as Organic reach and paid reach. Organic reach refers to the number of people who viewed your post organically. On the other hand, paid reach refers to the number of people who saw your FB post because you paid money for it.
In this article, we will focus on tips on how to boost the organic reach of your posts that will ultimately contribute to improvement in total page reach. Now that we are on the same page let's get started with tips.
1 Add a different combination of posts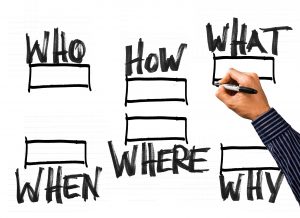 The first tip to improve your Facebook organic search results is to experiment with various write-ups. If you are adding images or a blog link and your reach is on a decline, try adding videos and see the results.
If the videos aren't working, you can start adding vlogs or something that can hook your audience. As per statistics, the majority of Facebook users fall in the age bracket of 18-44 years, so it is better to find out something that would engage them.
Even if you are getting good results using similar Facebook post types, try adding fresh content. It can bring a dramatic improvement in the results.
Experts believe that Facebook prioritizes posts with new formats, and it will help the business to improve its visibility. The standard social media managers know about only specific Facebook post formats like text, images, videos, but nowadays, an infinite number of formats are available.
You can check and find out what resonates with the audience. We advise you not to get limited to standard posts- add different formats including lists or audience poll or start question and answer to hook the audience.
For example, if you are trying to target teenagers, Facebook might not be the best bet. As per statistics, only 51% of the teenagers use Facebook. Their preferred choice is Instagram, You Tube, and Snapchat. So, understanding the relevant audience is another crucial step to focus on.
2 Be Live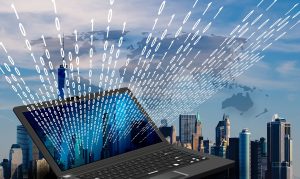 The brick and mortar days of marketing is over. We recommend you to go share your live content to provide real-time updates. Live video is a unique way of adding new customers to your basket.
In the live video, everyone will be viewing at a similar time, so they have a common touchpoint. Statistics suggest that live videos get six times more interaction than standard video content.
Moreover, as per the latest Facebook algorithm update, it is essential to add the post that generates more interaction among the audience. It doesn't mean that you should broadcast a live image and expect the content to reach the top feeds. It is vital to ensure that your live videos are actually live.
Statistics show that users spend three times more watching live video than recordings than static videos. Create a live video that resonates with the interest of the audience and engage them. It is the best way to improve organic search results.
3 Add images 
Another way to improve Facebook's organic search results is to add visually appealing images in the news feed. Today, 60% of marketers believe that visual content is an essential social media strategy. And the data speaks for it.
A recent survey found that Facebook posts with images get 2.3 times traffic than those without images. This stat means a better level of engagement, thus giving the posts an automatic boost. Visual content is a crucial method of promoting your business. But ensure that you don't post any irrelevant thing. Publishing low-quality posts and videos can degrade your brand reputation and will make you look incompetent. No need to go for professional photography or Photoshop course, though! Smartphone cameras can offer you real, natural images and help them that you can easily embed in the social media posts.
The Pro Tip- Ensure that your audio is live, audible, the lighting is good, and shots are focused. When it comes to uploading the media, it makes sense to add the right images and videos. You can read the Social Media Image Guide for better results.
4 Find the right time to post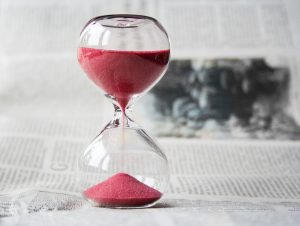 When you add content to Facebook, time matters the most. If you post amazing video-graphic content at 4 am, it won't be useful. By the time the audience sees the post, it will be already at the bottom of the news feeds. Instead, you can use Facebook Analytics to determine the best time to add posts. You can see the peak time and schedule your posts accordingly.
However, posting the data at peak hours means facing more competition as more and more users will be posting at that time. The best solution is to schedule your content before peak hours so that your visitors are the first ones to view the content on Facebook.
For instance, if Facebook insights show that 6 pm is the peak hour, then try adding the content by 5.45 pm. Doing so means that there are more chances that viewers may view your content. Such smart action is the best way to reach the audience.
We would like to conclude that there are several ways to reach the target audience on Facebook. You just have to encourage people to show their emotions.