The first ranking website in Google's organic results gets an average CTR of 31.7%. Also, the top organic result is ten times more likely to get clicked than a page at number 10 position. These stats clearly show the importance and advantages of ranking first in Google's search results. As an e-commerce owner, your sales will shoot through the roof when your website obtains the top position. But how do you get there? Well, SEO is the key.
You might not be aware, but SEO has the highest ROI as compared to any e-commerce marketing campaign. Sadly, most online stores get launched in the market with zero to little consideration of search engines. Many e-commerce owners rely on social media and paid ads. All of which are excellent, but they demand constant efforts and a source of income.
On the other hand, SEO requires significant efforts upfront. But, when you achieve a higher ranking, you start making sales on autopilot as SEO involves no recurring expense. SEO can get you free, recurring, and high-converting traffic. You can get the same for your e-commerce business. All you have to do is read carefully the steps below and implement them the soonest.
Step 1: Comprehensive keyword research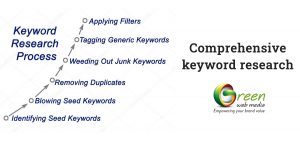 Keyword research is the first and most essential step in search engine optimization. If you don't get the keywords right, you may end up in one of the scenarios below.
You will target keywords that are too challenging to rank, and you might not make it to page one.
You will target keywords which don't attract adequate traffic or don't encourage the customers to purchase.
As you can see, none of the above situations is ideal. Thus, e-commerce keyword research is highly significant. It helps you target keywords that are relatively easy to rank for, get adequate search volume, and provide high conversion rates. If you're looking for a key to choose the right keywords, you should focus on the buyer's intent or commercial intent.
Now, you might wonder how you can research keywords for your e-commerce. You also need to figure out things like keyword difficulty, search volume, and buyer's intent. Well, you can use any or a combination of three tools to fulfill your keyword research – Amazon, competitor's research, and SEO tools.
Step 2: Optimal website architecture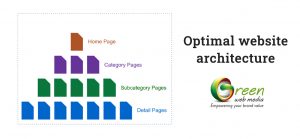 Once you have determined the best keywords for your e-commerce store, you need to put them into action. That is where your website's architecture comes into the picture. It refers to the navigation on your online store, product pages, and category pages, etc.
In simple words, your website structure or architecture should be such that it presents the most relevant content to the users. You can also put it as reducing the number of clicks required by users to find the content they want. There are a few ways to create excellent site architecture:
Keep it simple and scalable.
Every page should be reachable in three clicks from any other page.
You should incorporate keyword research to produce relevant page URLs and subdirectories.
Good e-commerce architecture has a home page that gets linked to all the major category pages. The home page may also link to some of your best product pages. Note that proper navigation and internal linking are the keys to making your pages authoritative. It also helps your product pages rank higher in search results.
Step 3: On-page SEO strategy for e-commerce sites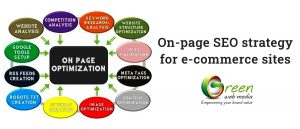 While link building (aka off-page optimization) is essential, on-page optimization is equally important too. It refers to all the actions taking place on your website or web pages to rank higher. On-page optimization involves various elements as below.
Keyword optimization: On-page optimization is about ensuring that your keywords are in the right places. It's a way of making sure that Google knows about your webpage. So you need to choose the best keywords and place them on your category pages, product pages, and blog content.
Improve page speed: Page speed is one of the parameters used by Google for ranking pages. If your e-commerce store has a quick loading speed, then it receives a boost in the ranking from Google. You can rely on the Google page speed test tool to better your online store ranking.
Product descriptions: You need not follow any rules to write effective product descriptions. But you must incorporate some SEO tricks while writing them. It includes using click-magnet keywords, highlighting the key features, and incorporating relevant phrases related to your product/service.
Step 4: Testing is a must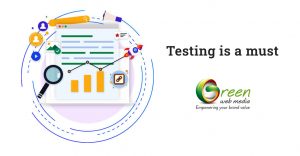 Once you get done with on-page SEO optimization, it's essential to run a few tests and finalize your SEO strategies. For testing, you should perform each of the following:
You need to use analytics to identify which keywords are delivering high conversions
By incorporating PPC campaigns, you can determine high-converting keywords. And further, implement them in your SEO strategy
You can consider running A/B test page content to improve conversions from website traffic
You can also get better CTR (click-through rate) by testing Meta titles and descriptions
When you incorporate a robust testing strategy, the results will go nowhere but up. If you ignore the testing and constant evaluation part, soon enough, your e-commerce ranking can drop. Further, you might also lose significant leads or sales because of the incompetent conversion rate.
Step 5: Content marketing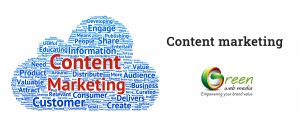 Content marketing is the best way to improve the SEO of your online store. Here are some statistics for you to consider:
Blogging is the number one strategy used by 45% of expert marketers.
68% of consumers feel positive about a company after consuming content from it.
You must agree to the fact that content is the easiest way you can rank for more keywords. And it also allows you to build more backlinks.
You may or may not realize, but your product and category pages can rank for finite keywords. When you have already used them to maximum capacity, you don't have any other way to gather more search real estate. So, content does the job of filling in those gaps. It enables you to rank for keywords like "best (your product)" and other long-tail keywords associated with your industry.
Content marketing not only increases traffic to your e-commerce, but it also boosts your sales. Further, it enables you to easily generate links to your website and improve your domain authority.
Step 6: Link building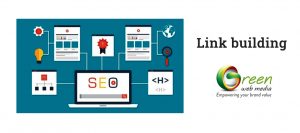 You have made it to yet another most important part of SEO, which is link building. Content and links are the two most crucial factors used by Google to rank web pages. You should know that backlinks from other websites (having high-domain authority) can boost your ranking more than any other ranking strategy.
Backlinks get considered as an off-page SEO, and it requires efforts and time to accomplish. It's not as feasible as making a few changes to your website. Instead, you need to team-up with other website owners and bloggers to obtain those links. There are many different ways to build links, a few of which are as below.
Resource page link building: It refers to resourceful pages around your industry. By contacting them, you can get your page listed and enjoy the boost to your traffic.
Teaming-up with influencers: You need to partner with people in your industry who already have a significant follower base. They also call it as influencer marketing.
You can use tactics like broken link building and stealing the competitor's link to generate links to your website effectively.
Step 7: Tips for local business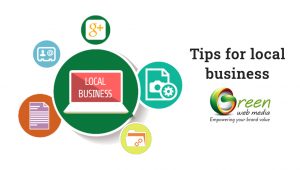 This step might not apply to all. If you run a brick-and-mortar store, you can get more local site traffic using local SEO. There are three major ways to get more foot traffic to your store, as below.
Google My Business: Google offers a super handy feature called 'Google My Business.' It enables you to put your business details in Google's database. Further, when users search for a local query, your business shows up in the results.
Local citations: It refers to backlinks from local websites; it includes local media like news outlets, press releases, and magazines, etc. Claiming your free listing on yellow pages is also an example of local citations.
Local links: It helps you establish yourself as an authority and improve local ranking. Local news outlets, charities you support, locally-run blogs can be your easy targets to get local links.
In summary
The first page of Google receives a whopping 71% of search traffic clicks. And, in recent years, many studies have reported it to be as high as 92%. A second page is far behind, scoring little below 6% of total website clicks. So, now you decide the position where you want your e-commerce to rank. Do you want to get the most amount of traffic with high conversion rates? If yes, then follow the seven steps as above or outsource SEO services from professionals.