When you step into the world of the digital world, you'll hear people talk about SEO all the time. SEO is indeed one of the most effective ways to establish a strong online presence. But, there's a lot of information and misinformation about SEO. And that creates confusion for new business owners to make tactical decisions about SEO.
Well, as a business owner, you have to take risks to move forward. Sometimes, the risk can reward you with growth and success. And other times, it may teach you some lesson. However, when it comes to SEO, there's exists a lot of ambiguity. You might be facing a hard time making SEO decisions. If that sounds like you, below is a list of SEO risks you should take and avoid.
SEO risks you should take
1 – Getting a website redesign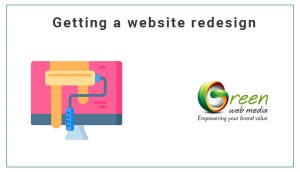 Website redesigning is one of the best ways to improve the user experience. Your website is the first thing your potential clients or customers would see. Keep in mind that 94% of the first impressions rely on your website design alone. People judge your web design to decide whether or not to trust your website.
Website redesign allows you to improve your website. You can improve design layouts and add new business-specific features. While you make changes to your website, your Google search ranking may drop a bit. But when users validate your new site, Google also gives a ranking boost to your site.
2 –Adding high-quality backlinks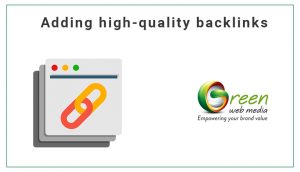 It's a good practice to include reliable links to other websites in your content. You may find it an oxymoron to provide links to other reliable websites in your content, while you're trying to retain the traffic on your site. Backlinking comes with an array of SEO benefits. When you use backlinks in your content, you get two major benefits as below.
You establish the use of high-quality and reliable link (source) in your content. Google will always prefer sites with reputable references than sites with no reference at all. It's a better option than linking an unreliable website.
You benefit your potential clients by offering them a reliable and additional resource. In the long run, it will help your customers develop trust in your brand.
3 – Experiment with small changes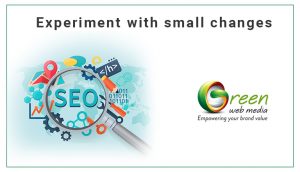 When you make too many small changes to your website too frequently, then your website may get flagged. It can mark your website as suspicious, or you may even face Google penalty. But, you should indeed do some small changes carefully. It may include changing meta-titles and meta-descriptions. Such small and wise changes can improve your SEO ranking in the long run.
If you are planning to make some significant changes, it's better to record it. Whatever changes you make, please measure it and note it down. There might occur some changes in conversion rate, CTR, bounce rate, etc. If you have recorded all the data, you'll know which change made the most impact.
4 – Improving the URL structure of your website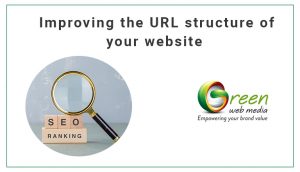 The homepage URL should contain nothing but your company name. The URL should be short and something that people can remember easily. Other pages on your website should have some targeted keywords along with relevant content. Anyway, you should avoid using long and descriptive URLs.
While you change the URL of your website, you might suffer from a decreases search engine ranking. Your old URLs and 301 would need to redirect traffic to newer URL. While the process may take some time, your ranking can get impacted. If you get the new changes right, your website will become more streamlined for both users and search engines.
5 – Practice multiple domain strategy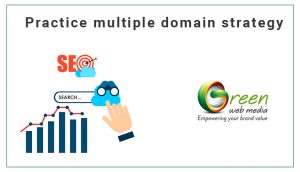 Are you planning to acquire other domains that are available or expired? Well, you might intend to boost your SEO results. And this strategy can indeed work for you. You might include other relevant domains into your branding campaign. You will not only get some traffic, but you will also benefit from the existing keyword ranking from the previous site.
You can use 301 redirects to attract traffic to your website. In the process, you can indeed leverage the existing domain ranking to boost yours. However, there's still some risk involved in this practice. You need to ensure that the domain you buy is credible. You must see that the purchased domain doesn't come with pre-existing penalties. In such a case, these penalties will get transferred to your site too.
SEO risks you should avoid
1 – Avoid deleting web pages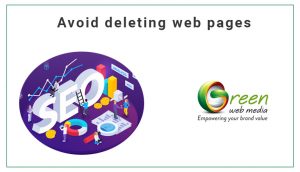 You might deem deleting pages as the most feasible option when the webpage is old. In some case, you might no longer offer the same product or service. But, in any case, deleting your webpage is not a good option. When you delete a page, you're also deleting the keyword ranking of that page. If you delete the webpage, all your efforts into creating and ranking that webpage will be in vain.
If the webpage is no longer in use, you should consider using a 301 redirect page. This way, you can drive the traffic to other web pages offering similar products or services. It helps you retain the ranking gained by that webpage over time.
2 – Poor doorway pages
It's easy to create doorway pages that target particular keywords or keywords group. A smart SEO professional will never use doorway pages. Google doesn't like these pages, and such sites are likely to get a penalty. If certain acts of yours are leading to a Google penalty, you better not do it.
However, there is an exception when Google doesn't mind doorway pages. In such a case, the doorway pages must offer unique and valuable content to web visitors. If the doorway page serves the same purpose of a normal webpage, then you may not get a penalty. But, it's best not to risk it.
3 – Making wide-sweeping changes without testing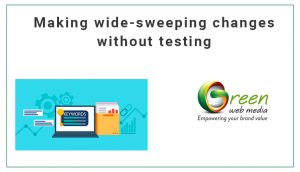 Wide-sweeping is fatal for user experience, and it also impacts your SEO. If the ranking drops severely, you might not even be able to recover from it. Well, it's acceptable to make changes to your website. But you should never make significant changes without testing them.
Ideally, before you make a big change, you should start with small, evaluate the result and then act upon it. You might have a new website with limited content, but you should still avoid making sweeping changes. You should first get an idea about how the changes will get received by users and search engines.
4 – Using exactly matching keywords in Anchor Text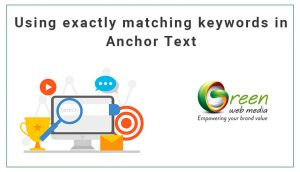 You might want to use exact keywords in the anchor text, but its overuse is never recommended. Many webmasters use matching keywords on their website, but Google doesn't like this practice. You might believe that your website is using this method correctly. But, Google may still force a penalty for suspicious behaviour. Thus, if you're considering the use of matching keywords in anchor text in your content, please don't go for it.
To sum it up
Those were the SEO risks you should take and avoid. You should be making and testing small changes. It helps when you get add high-quality backlinks. You should also take the risk of a website redesign. All such risks can improve the internet presence of your website. But you should avoid risks like poor doorway pages, disallowing neutral backlinks, etc. By referring to the SEO risks above, you can easily decide which SEO risk is good or bad for you.