"Digital Marketing For Small Business…… Digital Marketing For Startups". Digital Marketing is considered to be the most searched on Google that business owners are looking for. For any small business, or any startup there is a cost factor that plays a major role. But, as an entrepreneur you have to look for future opportunities which will help you to grow your business. Nowadays, most of the business owners are looking to outsource their digital marketing and marketing function which is preferred as the first choice. If you hire any Digital Marketing agency those who can work for your online marketing campaigns can be the wisest option when you can check the cost, efforts and time they will be putting. Business owners need to put as much effort so as to make efficient in-house digital marketing team for themselves.
The word "survival" is no where in the dictionary for the online marketplace. Your business needs to be more creative than just doing okay… it is only possible when the entrepreneur is ambitious. In order to make the most of the opportunities online, you'd need that extra which only the best digital marketing agency will provide.
If you are still not satisfied with these strategies then here are some tricks that will help you to hire a digital marketing agency that can do wonders for your when it comes to comparing with in-house team.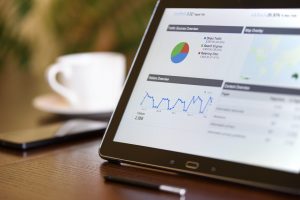 If you are planning to hire in-house digital marketing team, then here are some important factors that can be taken into consideration before hiring in-house digital marketing team.
1) Time, because marketing is often a round-the-clock endeavour and may possibly traverse different time zones;
2) Space, because you need a suitably large office infrastructure to house additional staff, along with a good remote-working system;
3) Resources, because there are definitely tools and applications that are needed for worthwhile online marketing efforts, not to mention a staff member's computer, laptop, tablet, company car etc.; and
4) Money, as the representative will need to be paid according to the skills they offer, as well as being funded for any marketing training necessary.