The experts have well said that marketing is the key to success for every business, irrespective of its scale. Bu the fact remains that very few businessmen carve out time or funds for a good marketing strategy. Framing a good marketing strategy is indeed somewhat confusing, and is best left to the hands of experts.
But getting a full-time marketing consultant can go a little over the budget, especially for mid-sized and small businesses. If that is the case with you as well, then the online world holds fascinating opportunities for you.
Understanding Online marketing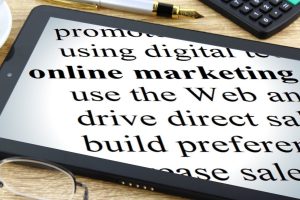 Online marketing refers to the promotion of business that is carried out through the web. Unlike traditional marketing approaches, digital marketing is quite economical, and you can do it yourself if you only possess the basic idea of how to use the internet in your favor.
Scope of online marketing
Though online marketing comes at a relatively cheaper cost than its older counterparts, do not think that it's any less valid than traditional marketing strategies. As the fastest medium of mass communication, its scope is vast. If used the right way, it can give a tremendous boost to your business and give you the exposure to newer markets and economies.
Online marketing tips that can take you to the top
Even if you have a very tight budget, here are some great tips for online marketing that you can carry out by yourself to promote your business and stay ahead of the competitors. Additionally, these tips will also help those of you who are seeking an answer to questions such as how to start an online business for free:
1. Get yourself listed with the online review sites: 
getting yourself registered with online review sites is a great way to drive to reach potential clients and increase your sales. Not just that, they also give an online reputation to your business, which draws more customers towards you. If you are seeking an answer to questions such as how to promote your business locally, getting yourself listed can be an answer to that as well. Some of the most cost-effective yet influential platforms where you can get yourself registered quickly are- Google My Business Page, Yelp, Angie's List, Yahoo List, and the like. Yahoo offers primary business listing free of cost. Further, along with your listing, you may also integrate maps and events.
2. Make your reputation Facebook and LinkedIn groups: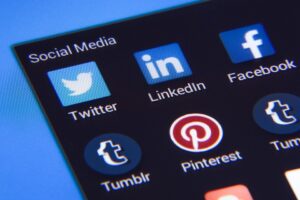 Nowadays, Facebook and LinkedIn are also emerging as a compelling platform that you may use to take your business forward. For instance, you may become a member of groups related to your concerned industry. By regularly taking part in the conversations and offering your advice and support, you may earn the reputation of being an expert in the relevant field. This indeed gives a tremendous boost to your business.
3. Please create your group via Facebook: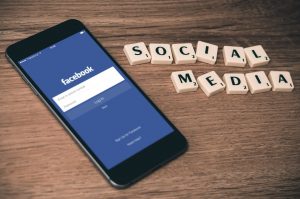 Via popular mediums such as Facebook, which come free of cost, you may create groups. You may include your existing customer base or your potential customers and educate them about your various products and services, or offer them help and support. If you are worried about how to reach out to potential customers, then you can always take the help of a social media consultant.
4. Offer attractive discounts using images on Facebook and Twitter: 
Another great way to attract customers and increase the number of sales is by offering exciting discounts from time to time. But the most significant problem that is observed when it comes to providing discounts is how to reach out to a maximum number of customers so that the program is successful. To solve this, you may again take the aid of popular mediums such as Facebook, Twitter, and Instagram. You may advertise about the discount or offer coupon codes via eye-catching images in these mediums.
5. Offer risk-free consultation to your followers: 
You may reach out to your prospective customers via your social media handles, so they do not feel hesitant to reach out to you.
6. Take part in conversations with tools like Social Mention:
With the help of tools such as the Social Mention, you may be able to keep track and take part in valuable conversations that are related to your industry. In this way, you can always remain relevant and connected to the client base.
7. Do your designing: 
If you think that making your original infographic would require you to be a pro with designing or coding? Then it is time for you to figure it all over again. With the help of some easy tools such as the Piktochart, you can easily do it by yourself. Added to that, these tools come at a much cheaper cost than hiring a designer. Further, what you are going to create is going to be original.
8. Contribute in the form of blog posts: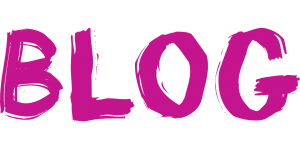 Search for the well-known industry sites where you may contribute in the way of blog posts. In case you are not aware of such websites, you may look them up in the various search engines by typing your niche along with the guest post.
9. Conduct webinars through your site: 
For the netizens today, webinars are the new seminars, and you may host them free of cost on your websites. But if you have researched already the typical webinar, software that is available in the market today can be quite costly. As such, they are not feasible to be accessed by small and mid-sized business holders. Instead of that, what you can go for instead are the low-cost alternatives that are available in the form of plugins. For instance, if you are using WordPress, you may use the "webinarlgnition" as a form of a plugin. Unlike the other option share, you only have to pay a one-time subscription, while you may invite as many invitees as you want.
10. Organize contests: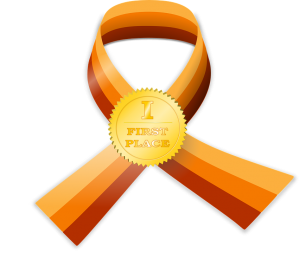 Nowadays, a great way to attract new customers and to increase the number of followers on the social media pages is by conducting exciting games. You may popularize these contests via the various sweepstake sites that help you in extending the reach.
11. Host giveaway and contests with co-sponsor: 
If you do not have the budget to conduct the giveaway all by yourself, you may also collaborate with other complementary businesses and co-sponsor it. In this way, even with a limited budget, you can increase the reach of your venture via the online medium. Ensure that even in this case, you take the aid of sweepstake sites so that you may be able to extend the reach of your content.
12. Use refreshing and informative text in your site: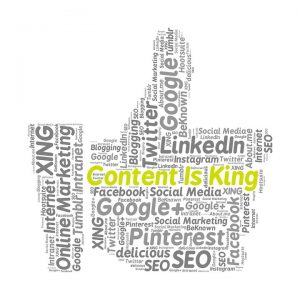 One of the most basic ways in which your customers are going to form an opinion about your business is through your website directly. That is why it is always advisable that you ensure that whatever information that is available on your site is unique and informative. Though inserting some well researched vital words may be right, but making them too keyword-oriented anchor text may make it monotonous for the reader. That may, in turn, also create a wrong impression of not just your site, but your entire business in the eyes of the clients. Also, make sure that you express yourself in short and lucid paragraphs so that all can understand you, and you may also hold on to the interests of your readers till the end.
13. Leave comments: 
You may also leave well thought out comments on the relevant blog posts along with your real business name to attract a more significant number of people.
14. Use plugins that allow free sharing of your site:
The real power of social media lies in the fact that it can be shared with such a large number of people. But when it comes to sites, they cannot be shared unless they have been equipped with the proper plugins. You may use the free word press plugin, such as the share button, which allows your readers to share all your blog contents easily.
15. Give your awards: 
Once your site has been able to build a considerable amount of reputation in the specific industry, you can use tactics such as creating your award list. All that you have to do is create simple badges that you may do using the free programs like Canva. Following that, create a catchy top ten list about the product or services that you deal with. While you award each of the winners with a badge, you can link them back to the post. This strategy is found to be quite easy and effective in attracting customers.
16. Join the top forums for your particular industry:  
By making meaningful contributions to the relevant discussions in your industry, you can not only build the brand image, but you can also gain links back to your site. However, avoid framing contents that look too spammy or lack meaningful content as they reflect poorly on the image of your brand.
17. Write authentic testimonials to well- known businesses or the influencers: 
If you are still wondering, "where can I promote my website for free?" then writing some authentic testimonials to the well-known companies can be a great idea. If they are pleased by your testimonials, they will likely post them on their website along with a link back to your site.
18. Get free PR with HARO( Help A Reporter Out): 
When you sign up with sites such as Help a Reporter Out, you will be able to respond to relevant media queries. In this way, you can get free mentions and links in prestigious publications such as The Huffington Post, Forbes, and many other such popular outlets.
19. Answer Q&A in sites such as Quora: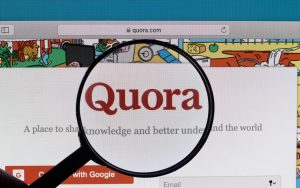 Several people come to places such as Quora come with their genuine queries to some popular platform such as Quora. You may come to these sites and give relevant answers to them intelligently. These will help you in gaining the faith of potential customers as you will come as a pro in the industry.
20. Ask referrals from customers:
Do not shy away from asking for referrals from your clients when they like your products and services. The customers are willing to give you references so long as you ask for them, but very few of them are eager to take the initiative from their end. Referrals make the journey of finding new customers easy as well. So do not miss this opportunity and feel free to ask for them.
21. Maintain relationship: 
In your bid to find new and more customers, do not forget to maintain the actual customer base of your business. Remember that a loyal customer base is the biggest asset for every business, so try your best to retain them. You may use techniques such as email marketing to keep them updated with the latest developments in your end. You may ask the customers to leave their email address when they visit your store or your website.
22. Stay updated: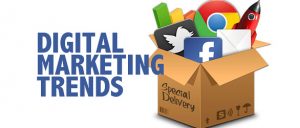 A business owner or entrepreneur needs to stay updated. It is essential to know about the latest marketing trends and targeted tips to take your venture to the top. It is imperative to generate business, and it is only through marketing that you can do that.
Signing off
Now that you have learned how to market your business online, use these small business internet marketing tips, and take your business forward. Remember, with these tips, you can even compete with the biggest brands as well. It all depends on how creatively you execute these plans and how well you follow up on them after the implementation. Understand your needs and then curate the best tips that will work for your brand. Not all of these ideas will be suitable for your business, so be sure, and try them out today!