Website optimization has become a basic necessity for any online business that wishes to be visible on search engines. Local SEO for multiple locations can prove a highly effective form of optimization that enables the websites to display products and services in multi-locations in a systematic manner.
In this article, we will take an in-depth dive into understanding local SEO for multiple locations so that you can use this sound strategy in an equitable manner.
What is local SEO for multiple locations?
One of the biggest reasons to adopt a local SEO strategy is to attract locals from various locations.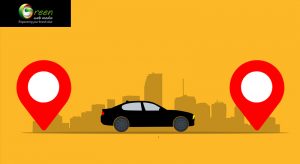 For instance, imagine you own a well-established business with multiple franchises scattered all over the cities or countries. Now, how will you serve multiple areas of ship products internationally?
Here is where local SEO for multiple locations comes in. It helps in improving search traffic from numerous locations. This way, if customers make searches relevant to your offerings or services, then they can see your website on the top of the search result based on location.
In simple terms, local SEO for multiple locations helps the search engine to differentiate between various locations. Therefore, local customers can obtain appropriate information on the offerings and products that are available in the nearby franchise.
Since 46% of all searches that happen on Google have "local intent," employing local SEO for multiple locations only works in favour of your business. Similarly, 76% of consumers who conduct a search for something local ends up visiting the store the same day.
What are the benefits of SEO strategy for multiple locations?
Here are some benefits you should know about SEO strategy for multiple locations:
1-Boost local marketing results
By utilizing Google's multi-location SEO feature, your business can easily boost your marketing efforts.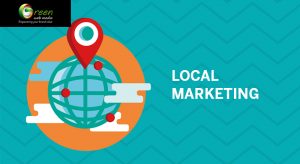 Google provides location-based data like drop pins on the digital maps, along with the information on your business's accurate address, opening hours and other appropriate details. In fact, first-time customers can even use the "street view" function to the outlet more easily.
For instance, when a tourist searches "McDonald's near me," on Google, he/she gets a map with details on the nearby outlets, directs and even link to the website.
2- Attract local customers
Another benefit of local SEO for multiple locations is that it attracts local customers within the locality of the outlet.
As per Go Gulf, a website design company, 72% of consumers that conduct a local search tends to visit the store that is located five miles from their current location. This stat only shows that incorporating local SEO for multiple locations is good for any business.
When a customer searches for a product or service provided at their local establishment, he/she will be presented with the details of a local business that specializes in the same.
For instance, as a food enthusiast based in a particular city, if you conduct a search for a restaurant along with your city name like "restaurant Las Vegas," you will be displayed with all the popular restaurants around Las Vegas in the search engine result page.
3-Boost brand awareness
Yet another impressive benefit of Local SEO for multiple locations is that it can assist in raising awareness of your services and products by boosting traffic to the product pages.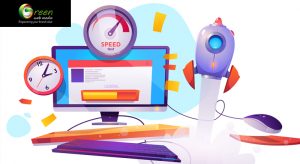 When the customers use keywords that are related to your business offerings, your product pages may end up appearing on the top of the search result.
For instance, consider a new resident who wants to browse for items for his/her apartment in Las Vegas. He will conduct a simple search "furniture Las Vegas," or "Curtains Las Vegas." Business websites that are SEP optimized within the given location will end up appearing at the top of search engine results.
In short, adopting a local strategy can enhance sales. And businesses that wish to enhance their visibility in the local area can increase their local presence using Local SEO for multiple locations.
Mistakes to avoid in local SEO for multiple locations
One of the biggest mistakes that arise with Local SEO is adhering to traditional practices of using "city + Keyword" pages. Many businesses end up creating separate pages for each location even if they don't have their physical presence in those locations.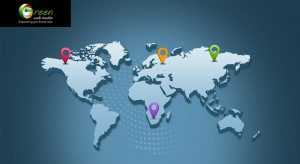 Similarly, many marketers end up making different domains like "readonline-XZY.com." This does nothing but create confusion for the consumers. It becomes hard to understand whether the site is the same as "XYZ.com" or not. Such mistakes lead to customers questioning the site's legibility and reliability.
This also leads to the creation of issues with SEO best practices. You may require multiplying your SEO efforts because you have dedicated one domain to one location, meaning each domain will need to be SEO-optimized. Now, imagine the cost you will have to bear for optimizing multiple domain models, website designing and hosting. In fact, effective content management can prove a difficult task to handle.
All these mistakes will act as a barrier if you try to successfully implement local SEO ranking factors for multiple location businesses.
Top things you will find in properly optimized local SEO page
To create a successful local SEO campaign, your goal should be of pleasing both search engines and the target audience.
Let's take a look at the webpage's structure that has properly been optimized for local on-page SEO.
1- Highly optimized title tag
Any webpage that is properly optimized for local SEO will have a 50-60 characters title tag. Some also take a newer approach to optimization by drafting the title tag as per its pixel width.
Optimized title tags also include targeted location keyword phrases, the title of the article or page and branding.
The idle format of the title tag looks like this:
Local keyword phrase|Article's Titile|Company Name
2- Highly optimized meta description
Even the meta descriptions on optimized web pages are created of approximately 156 characters.
When creating the meta description, the important thing to keep in mind is to include the targeted location keyword phrase.
Even though meta descriptions won't improve your page's ranking directly, but they can help with indirect improvement by having another point of relevance in the document and strengthening your targeted keyword use.
Furthermore, you can add a local phone number as another local signal in addition to adding a point of conversion.
This way, many people will end up contacting your business from the search result itself.
3- Properly optimized schema markup for local optimization or rich snippets
Schema.org markup is extremely crucial for better local SEO, but again, it isn't a ranking factor.
However, schema-org markup will allow you to appear in the rich snippet result of the search engine's result for your business location, proving another way of getting your website "up there."
But, create no mistakes here. Schema markup is not a local ranking factor; it is just another avenue that ensures your site appears near the top results on the search engine result pages.
4- Best H1 with the targeted local keyword phrase
A high-quality H1 header tag along with a targeted local keyword is vital for local on-page optimization.
Here you do not have to abide by any character lengths.
Just make sure that the H1 tags are short, catchy to draw your readers into your article and don't forget to include your targeted local keyword phrase in a way that it does not look spammy.
5- Optimized actual article text for the local keyword phrase naturally
Back in 2002, keyword stuffing was a hot SEO technique. In fact, an unreadable article with keyword phrases stuffed in every line was a thing that even search engines never heed.
But, the times have changed now, for good.
Now, along with the importance of optimizing for specific keyword phrases in general organic SEO, the role of local phrase optimization for local SEO is critical, too.
For instance, if you are performing optimization for one location like "Las Vegas divorce lawyers," then you will require to ensure your page is properly optimized for Las Vegas divorce lawyers.
If you have another location for divorce lawyers, ensure that the same page is optimized accordingly.
Also, while you optimize the page for different locations, ensure that you don't use the same content from page to page. Create quality content for each page that needs to be optimized for different locations.
Should e-commerce businesses consider local SEO for multiple locations?
More and more customers around the world are opting for e-commerce or online retail stores because they are fast and convenient.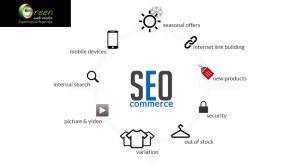 The best thing about e-commerce is that it has the unique ability to cater to consumers, irrespective of their locations, states or countries.
This means, even if your e-commerce business is located in the US, your online shop will be visible to the customers sitting in different countries like Italy, Germany, France, India, etc. All you need to do as a seller is enable international shipping, and you are done and all set.
Local SEO for multiple locations is not just about attracting traffic to your website, but it is also about attracting customers to your regional website, creating unique pages and content for the specific location.
Consider this hypothetical situation:
You are a clothing retailer based in the U.S. catering to international consumers.
Online stores in Japan may offer different products in comparison to your e-commerce store located in the U.S. In such a situation, you can create a multiregional site to cater to your consumers situated within these locations.
With multiple-location SEO, your Japanese consumers will get redirected to your business's Japanese website. They will be able to view products that can be purchased and shipped to their locations easily. Similarly, the consumers based in the U.S will enjoy the same benefits.
What's more? You can adjust to local trends and generate an exclusive product line that is popular among local customers. When customers search for trendy local products, the search engines will end up displaying your website as one of the providers, among various others.
In simple terms, no matter what type of website you own, if your intention is to attract customers, irrespective of their location, then local SEO for multiple locations should be your first preference. End of the day, it is the customers who you require to please to be in the good books of search engines.
Signing off
It is evident from the blog that local SEO for multiple locations has a lot of benefits to offer to your business. Besides offering you an opportunity to boost brand awareness, local SEO for multiple locations can attract local customers, too.
To reap the benefits of this incredible strategy, work with experts to create location relevant pages for your business and optimize them. Experts can assist you in creating reviews, generating local business listings to offer your customers with proper evaluation of your business.