Getting a website that serves its functions is expensive. It also takes a lot of effort and planning to make it. However, you do not get the kind of conversion that you expected earlier. There are not even enough visits on the website to get the right amount of conversion.
The first thing to do is to get a proportionally higher visitor rate. For getting the right visitor to customer conversion rate, the website first needs to get the right traffic amount. The visitor rate or traffic can give a proportionately higher conversion rate.
However, there are instances where a website gets a good number of visitors like in thousands daily, but there is not a single conversion in a day.
About 40% of marketers report a conversion rate of less than half a percent. Many potential customers, at times, browse the websites and get the information. They even add their desired product to the shopping trolley but do not proceed to check out.
This signifies how significant the improvement of the conversion rate is. 74% of conversion rate optimization programs eventually increase sales.
The question arises "How to improve your conversion rate?"
Several flaws distract or discourage potential customers from proceeding to buy. They are also called as conversion killers. Eradicating them can help you increase your overall conversion rate.
Here are some types of conversion killers and the methods to improve them.
1- Lack of digital interaction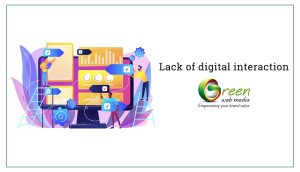 In the digital marketing world, the term 'digital interaction' indicates the two-way interaction between the customer and the website.
Customers are, at times, unsure about the purchase. The reasons could be several; lack of information, lack of surety of the continued support, the uncertainty of the price's reasonableness, and so on are some.
One such reason is the lack of interactive support. Customers who have questions about the product may go back to the product description, looking for the information. This step back may make them lose the trail and get distracted. With digital interactions, like chat pop-ups, they can get their questions answered by offering assistance to address their queries.
This process can help them improve customer satisfaction and conversion rate. Many e-commerce website giants like Amazon have used this digital tactic.
2- No guided search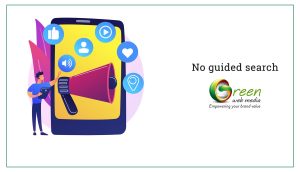 Call of action is the channelization of the digital flow in which the customers click on the next options to continue with their purchase. When a potential customer browses the website, he or she needs straightforward navigability at every step.
Finding the right product at every step should be easy. Some customers are not even able to look up the information in the search bar. The ability to sort the product category should be straightforward as well. This way, a potential customer can directly log on to your website and find the right product before even running a search on Search Engines.
Some websites also use search powered by Google to make the search easier. Most e-commerce giants like Amazon and eBay deploy this method and have unprecedented conversion rates even with lower traffic rates.
3- No call to action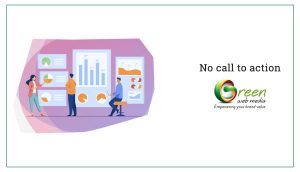 Potential customers, who want to buy something from a website, often land on the website by sheer curiosity and not a real need. Such customers tend to lose interest in the product as they proceed with the buying process.
The call to action is vital for the process of conversion. There are calls to action that don't open up as much to attract a potential customer's response. These calls are uninspired or too general to be regarded as specific to the customers or the products they are interested in.
This lack of motivation affects the prospects negatively, and the conversion rate goes for a toss. The best way to get around this issue is to use more specific language to address the customers. Moreover, try to make every message as detailed as possible.
In the immediate effect, meticulous use of call of action can persuade a prospect in making a quick purchase. 'Free to play' is a marketing strategy used by many app developers, especially game developers. It highlights the ability for a potential customer to download and play free of cost.
Once the software is downloaded, the customer can play the game for a while and continue playing after making some purchases. Alternatively, the games are entirely free, but the customer has to buy passes, themes, and skins to enjoy them better. PUBG, as one of the most famous mobile and computer games, uses this method.
Even if a customer does not buy anything immediately, making them stay connected with the brand too falls in the realm of 'call to action'. Make sure to use language that has better persuasion than sound effects.
For example, "Subscribe now." does not have the right effects on potential customers; "Subscribe now and get timely updates on your desired products." has a better ability to get a new customer to stay connected with you for updates.
4- Overwhelming number of calls to action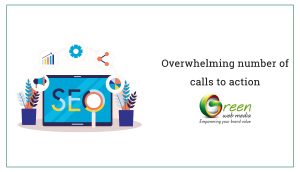 Visiting a website and getting confused with the number of options to click can be a big reason for distraction. Most prospective customers lose interest after clicking some links that do not lead them to their goals or have vague information.
Many such customer run another search and browse through a different website. However, giving options to customers is inevitable. The best way to deal with it is to make the landing pages as informative as possible. Also, sort the information in convenient dropdowns. Make sure to have links for similar products at a side or bottom.
5- Irresponsive websites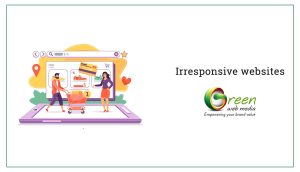 Making an intriguing website may the most intuitive thing you want. It undoubtedly is impressive enough to hold on to a customer. However, if it is non-responsive, it is not good enough to hold on to a customer for a long time. A delay of mere 1 second can hamper conversion by 7%.
The clumsiness of websites is a huge factor for customers straying away. The most crucial aspect of digital technology, including the digital marketing industry, is immediate satisfaction. Ir-responsive websites and mobile apps affect the customers' satisfaction significantly.
The best way to deal with this is having a website design that facilitates immediate response. Make necessary hardware and software upgrades like servers to improve the speed.
6- Distracting videos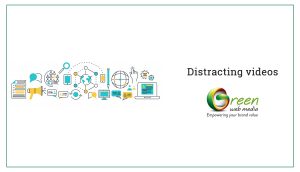 Some websites use videos to give quick information to customers. The video media is beneficial in imparting the necessary knowledge. However, if it looks pushy that they do not request customers' consent and obstruct the web page content, they are distracting.
To meet both the things midway, you can place the videos to one side instead of blocking the content. Secondly, let the customer choose to play; instead of automatically playing place a play button.
It improves customer satisfaction along with the conversion rate. Therefore, it improves sales in the short run and brand value and, thus, sales in the long run.
7- Too much advertisement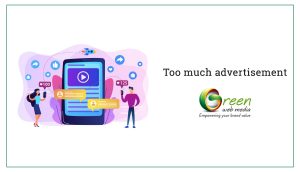 Advertising improves the chances of customer engagement and, therefore, the conversion. It is an essential aspect of the digital marketing industry. Too many ads and too much of ad campaigning can be distractive. Many customers get carried away by ads the moment they land a webpage.
Some of these ads are so obstructive that they cover a huge portion of the page. Finding the close button is also not easy at times.
Advertisements can be side-lined. Also, make sure to enable a simple measure of avoiding ads like pressing the escape key. The closing tab should be big and easily visible to click.
The best way to make the ads intriguing is their relevance to the main content. Add persuasive skills like compelling pictures and videos that can help you get the attention of the customers.