Currently, the global population stands around 7.7 billion people and the smartphone penetration rate is at 45.4 %. It means four out of every ten people in the world have a smartphone. The majority of web users have been reported to access the internet through mobile phones.
Modern consumers turn to their mobile phones when browsing the net for making purchases or sending inquiries. The increased rates of mobile user access have called for businesses to match shifting consumer behaviour by implementing responsive web designs.
Here's the reason why
1 – Mobile is suitable for every one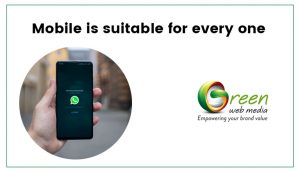 If you are an inbound marketer, you must know that it is imperative to help visitors complete their task. Whether it is reading an article or checking a store's location. All these get through the mobile we carry everywhere.
We don't use our laptops or switch on the desktops now and then. Whenever you are looking out for the best place to eat or get the best hotdog, you search it on your mobile.
Many emerging digital markets skipped the desktop internet phase and moved straight to mobile internet through a smartphone.. India is a prime example with mobile-first online population. In Africa markets, mobile accounts for 50% and in US its 40% of the web traffic.
Example – Microsoft has put considerable thought into user interface UI and user experience UX for their mobile website. The flat design and card style layout reflects here also, and fit in with the small mobile screens as well.
The average user engages with their mobile device 200 times in a day. Your mobile-friendly website will you gain better visibility.
2 – Catch Up with the Industry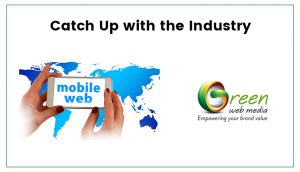 Match your steps with those who make their websites mobile-friendly sites. It is the ideal way to keep up with the competition. Note that nowadays, more questions are being asked through content. Voice searches with Google Now, and Siri begins with ''where, why, and how.''
According to latest figures, 40% of the adult population now use mobile voice search at least once in a day. Voice-based searches using a mobile device are three times more likely to be location-specific. For example, BuzzFeed has made a smart move by optimizing their site for mobile as they have lots of mobile-using visitors.
Example- Bloomberg, a business news channel, does not have a conventional or boring website. Their revamped website is practical and beautiful. Bloomberg added energy to its traditional design with a good amount of bright and intense shades. An electrifying blue with other striking colours is applied throughout the website to segregate news from different categories.
Your mobile-friendly site can provide users with what they want when they ask direct questions. You can give customer –satisfaction by giving accurate information and get repeat traffic.
3 – Increase in mobile –adoption rate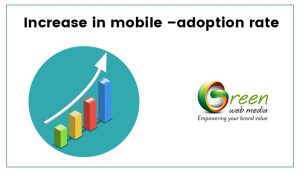 The increasing Mobile adoption rate is presenting greener pastures. Google announced the inclusion of websites that are optimized for mobile as "mobile-friendly" on mobile search results. Non–friendly websites will hurt your click-through-rates as users may exit the site.
Search volumes, social media usage, e-commerce, and all online activities are showing a considerable shift towards mobile devices as compared to desktop or laptop. Globally, the current mobile market share is 52.1% while desktop share is 44.2%.
Example- Nike, the number one shoe company uses a mobile-friendly site that impresses one and all. The unique element in the Nike mobile website is that it fits in two shoe pictures in one row. Now, they flipped the image of their shoes vertically for better fitting in the narrow space of mobile screens.
Google is using mobile-friendly websites as a ranking factor. You have to keep your visitors happy when they come across your mobile site. For this, ensure the font size and images on your site are not too small, to prevent a hard time for your visitors.
4 – Engagement and better user experience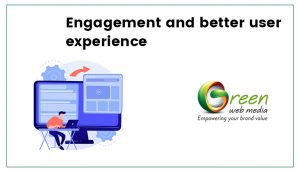 You have to keep up with the industry, optimise your website, etc. to keep your business in top form. With a mobile-friendly website, you get to increase engagement with visitors to your site and enhance their user experience.
Example- Tesla Motors is the leading brand in the auto industry, and their website matches its step. The mobile site of Tesla has
1 – Easy to read font size for mobile screens,
2 – Buttons that are sized adequately,
3 – Enough white space,
4 – Use of accent colours,
5 – Suitable images, and
6 – Clear CTAs.
Numbers reveal that the crowd is shifting to the mobile phase. Imagine your gains with a mobile-friendly website. Your visitors will stay longer on your site, which will lead to lesser bounce rates, better conversions, and establish your brand image.
5 – Mobile shopping is the trend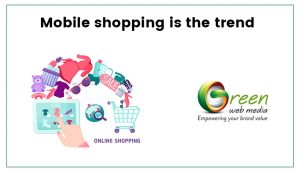 Online shopping through mobile-friendly websites is the latest buzz. Every second person is into online purchasing. Most of the e-commerce is taking place through a smartphone that is handheld. Plus, some apps make the process smooth for mobile users.
According to General Ecommerce Statistic Experts predictions, the retail ecommerce sales will reach a whopping $4.13 trillion in 2020 and 72.9% in 2021.
Example – Etsy is a peer-to-peer e-commerce website that has a focus on handcrafted or vintage merchandise, and unique factory-made articles. The mobile-friendly website of Etsy is beautiful with earthy colours. All those who love classic vintage stuff will end up buying more from here.
If you have a mobile-friendly site, it is an assurance to get in better leads and conversions, if you target audience with the products that they want. Planning a website that suits the mobile users and makes it easy for them is the key to bring in increased revenue.
Why should you develop a responsive web design?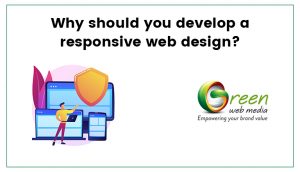 It's crucial to understand that a responsive web design is more of an investment than an outright cost. Your business and your website both can enjoy several benefits by joining hands with a reputed web design company
Some of the significant advantages include the following
1 – Fast loading pages
2 – Lower maintenance requirements
3 – More mobile traffic
4 – Faster mobile development at lower cost
5 – Lower bounce rates
6 – Higher conversion rates
7 – Easier analytics reporting
8 – Improved SEO
9 – Improved online browsing experience
10 – Improved offline browsing experience
The future approach to mobile-friendly websites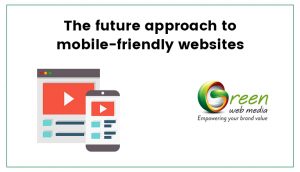 Responsive web design is an approach that suggests that design and development should correspond to the user's behaviour and the environment that is based on screen, platform or orientation.
Responsive web design enables web sites to change layouts according to the user's screen size. The three leading platforms are iOS, Android, and Web. The workable practices for a responsive and mobile-friendly web design include the following aspects
1 – A right mix of flexible grids and layouts
2 – Use of the right images
3 – Intelligent use of CSS media queries
The future benefits of responsive web design
The number of mobile devices available in the market continues to grow; each passing also brings new upgrades and feature that are all out to benefit the end-users.
More and more people are resorting to a smartphone for all their online requirements. What's more, people are accessing the Web through virtual reality headsets. Plus, the smartphone has brought in new possibilities with augmented reality games.
So, there will be no shortages in going forward with whatever is coming in the name of new and tricky challenges. Future concerns for developers, businesses, and enterprises will include the following
1 – Reduction of maintenance costs
2 – Ongoing search engine optimisation or SEO
3 – Improved conversion rates
Recent advancements in responsive designs have a focus on accommodating small screens of mobile devices. And, this trend displays no signs of slowing down now, or in the future.
However, it essential to keep in mind the needs and requirements of every kind of user when planning a design. It will enable better user experience for every user with every size of the small screen.
To conclude
Having a mobile-friendly website works best for SEO. If you have optimised your content for mobile or use a responsive design, this change will have a significant impact in terms of your site's performance in search results. Connect with a reputed digital marketing company for all your present and future requirements.