Many business owners still think of website design and development as a luxury. On the contrary, it is a downright necessity that every business should make those who are looking to make an impact on the online world.
Out of these website requests, around 55% of the traffic comes from smartphones and tablets. Despite creating a stunning website, many businesses are still failing to deliver a user-friendly smartphone experience for their users.
Users using smartphones are also satisfied with the way they handle all their business needs on smartphones. Around 90% of users have also reported that they will never do business with a brand that delivers a bad mobile browsing experience.
A well-designed website will help clients browse through all the web pages with ease, and it will have detailed content about the services, their team of experts, etc. A well-optimized website will run smoothly, whether it is used on a desktop, smartphone, or tablet.
But now, you might be wondering what all of this has got to do with SEO? The answer is pretty simple.
An SEO-optimized website will rank higher in the search engine and pop up in the top five search results when an inquiry related to the product is searched.
Once the website ranks higher on the search engine, it generates more leads, the number of monthly visitors also increases, there is an increase in sales, and they do not lose customers. You will only view these advantages if you have an SEO optimized website.
Therefore, this article will go through some benefits that you get to enjoy once you make your website SEO optimized and how you can increase your sales by handling the SEO.
1-Helps you get a good ranking in search engines
It is no secret that Google has become one of the most used and easily accessible search engines of all time. Google accounts for around 78% of desktop traffic and 89% of smartphone traffic.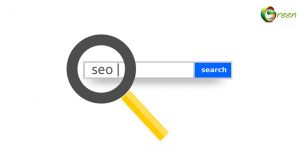 Business owners must have a responsive web design that enhances the user experience. Only if the user experience is enhanced will they get a better ranking from these search engines.
One factor that Google considers while ranking the websites is the length of the URL. Google always favors a short URL that explains what the page is all about over other URLs.
The URL should be compatible with both smartphones and desktops. If the website is not compatible with mobile devices, you will never get a good ranking from Google. Hence SEO is important to ensure you get good rankings.
2- It brings in more traffic to your website
What is your final goal of creating a website? What do you hope to achieve by investing in a decent website? The simple solution to all these questions is improving sales, generating leads, enhancing user experience, and making money.
You would only be able to get all that if you make some modifications that the number of visitors increases steadily or if you try to ensure the number does not decline. One of the benefits of using SEO is that it uses social media to bring in new visitors to your website.
More people will be attracted to your website if you have a credible website with good content and attractive layouts that provide real insights and value to the readers. Traffic can also be brought from external sources like Facebook, Instagram, LinkedIn, YouTube, etc.
3-Lets people know about your brand and increases brand awareness
People should know about your brand; only then will they check out your services and help you increase your revenue. You can see whether your competitors are using responsive design. If they are not using it to its fullest, you can swoop in and outdo them.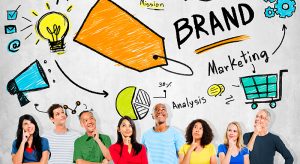 If you feel more people should be made aware of your brand and you need to increase your website sales, you need to develop a responsive web design.
Since people have constantly been using mobile phones to stay updated with recent trends, it only makes sense to use mobile phones and post ads about travel, life, lifestyle, healthy foods, etc.
Using these small ads will help improve brand awareness. You can create positive brand awareness by engaging with your clients on social media handles and Google snippets. Engaging will show clients how friendly you are and will also gain you some visitors.
4-You do not want to have duplicate web pages
This is a problem for which you may not be directly responsible, but it will affect your overall ranking if proper care is not taken. A business that has a desktop version and has a mobile version might sometimes create duplicate websites.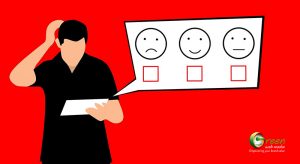 For example, a URL of the company might be; nameofyourcompany.com and nameofyourcompany.com. In the above-given URL, one version is for desktop, and hence the URL is simple. But m stands for mobile.
Having two different websites for the same URL does not go well with Google's algorithm. The search engine will not identify the URLs from the same brand and will charge you with duplicate content penalties. Hence, you must be very careful during the web design to ensure no separate mobile web page is created.
5-The website should have faster-loading speeds
If your website does not have faster-loading speeds, visitors will leave your website and never return. Studies have shown that 53% of mobile visitors will leave the website if it does not fully load in under three seconds.
If your website does not load in the first three seconds, it will slowly lose around 40% to 50% of its monthly visitors. The reason being the visitors do not want to be stuck on a website that does not prioritize user experience.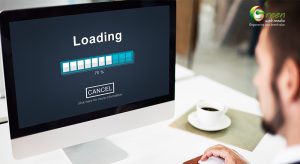 But once you optimize your website's faster loading speeds, you can see an increase in the number of monthly visitors. Google has also been very vocal about how the faster loading speeds are a crucial factor determining the website's ranking.
As a new or existing brand, you need to make sure your website is responsive, loads quickly, and is mobile-friendly. Some business owners try to blame the data connection, but that is not always the case.
6- It gives lower bounce rates
Google always prioritizes the user experience and easy-to-navigate options. Hence always ensure that you outdo the expectations of your clients by providing them with the best website and services.
The signs that you need to enhance the user experience are as follows: –
You get high bounce rates
Visitors spend less time on your website
The number of page views is very low
You get a very low number of clicks on your posts.
No visitor will stay longer than a couple of seconds on your website if it offers a poor mobile experience. One such aspect that is affected is the bounce rate. The quicker a visitor leaves a website; the higher will be its bounce rate.
The higher the bounce rate, the faster its ranking will come down, as visitors are not satisfied with the quality. A well-optimized website will be informative, engaging, and fun to look at, which is why visitors will spend more time, and it will get lower bounce rates.
7- It enhances your user experience
The quicker you realize that user experience is above fancy design and UI structures, the better the user experience of the web page will be. No matter what others say or do, you must never compromise on the user quality of the website, and it should always remain your top priority.
You can ensure the user experience is enhanced by carefully viewing the structure, navigation, mobile-friendliness, and how easy it is to access the website. A good and unique design will make the website more responsive and fun to read from.
There are no rigid rules about the exact weighing of performance indicators in the algorithms; there are certain aspects that Google looks into. These indicators play a crucial role in how your website needs to be ranked.
8- You create stronger link building
Link building is one of the critical features of ensuring your website is genuine and uploads content that brings value to the reader.
Let us put the importance of backlinks into perspective. Studies found that around 91% of pages do not get organic traffic from search engines because they do not have a single backlink.
The more backlinks you add to your website, the better are its chances of generating traffic from Google. You see, the first few websites are always on the top because they have direct website visits, visitors spend time on the website, it has lower bounce rates, and the pages per session are easy to navigate.
When you plan your web design, ensure that you place the backlinks properly to get the best results, and you can thereby see an increase in your monthly traffic.
Key takeaways
These were some points by which the business website can benefit the most with the help of SEO and responsive web design.