93 percent of all online experiences begin with a search query. Google search has become a pre-dominant way for letting your customers connect with your brand. This is where the power of SEO comes in handy.
Carefully crafted SEO campaigns help you ran in first few results of the search engine results page (SERP). This helps skyrocket KRAs like site traffic, engagement, and conversion.
However, creating a solid plan is among the most difficult and time-consuming elements of SEO.
Why is planning a critical part of SEO success?
Choosing the appropriate SEO plan is critical since it can determine the effectiveness of your marketing initiatives. With several SEO reseller service providers to choose from, it can be tough to choose the perfect one.
Whether you are a startup, a small businessman, or an enterprise owner, you must understand how to choose the finest SEO package for your company's goals and future development.
To make things easier for you, we've done extensive calculations so you can quickly complete them. Here are some simple steps you can take to create a successful SEO plan for your company.
1) Define your Objectives
The first step is to identify the goals you wish to achieve by engaging an SEO reseller service. It may be anything, and you should clearly establish your objectives. It may be more traffic, increased leads, or better brand exposure on the internet or social networking sites. So, to keep the process focused, write down your goals as they will assist you in evaluating different SEO solutions.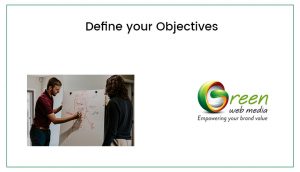 You may choose how many keywords to rank, how much material to generate and publish on the website, and how many backlinks to build according to your objectives.
2) Understand your target audience's internet habits
Obviously, the goal of SEO is to rank high SERPs so that you can attract traffic to your business website, but it won't matter much if your website surfaces in front of a population that doesn't care. The first step is to determine your target audience and discover everything you can about the—demographics, search patterns and preferences, geographic region, and so on. An excellent place to start is through your Google Analytics account.
Once you've determined who your target audience is, you'll want to create goals for them. What do you want your website clients to do when they visit your website? Considering on your audience's knowledge, what is the best method to get there? You might be putting in a lot of effort without obtaining the outcomes you want if you don't have a clear set of goals.
3) Sort your keyword research into categories.
You will need to do keyword research focused on your study of the sort of audience you wish to target. Choosing which keywords to target and which to avoid may make or break your approach. Create an excel file that categorizes your keywords depending on your target audience personas, how your website is organized or a combination of the two.
Once you've established an excel sheet, you can begin researching keywords with the help of Google Keyword Planner and entering them into your spreadsheet. On your excel sheet, you should keep track of the terms and search volume.
4) Your Website Type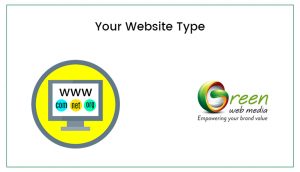 SEO reseller service is extensive and offered at all pricing points. You must realize that you must select an SEO strategy that will handle your website and enhance all elements of it. If you have a tiny corporate website, you can get by with a simple SEO strategy. On the other hand, if you own a local firm, you should invest in a specific local SEO campaign.
Likewise, if you are in the E-Commerce industry, purchasing an E-Commerce SEO package is the ideal alternative. Depending on the type of website, you may select the appropriate plan to reap the most benefits.
5) Set an SEO Budget
Good SEO packages are costly, and you must carefully select a plan that meets all of your needs in order to achieve your company objectives. You may acquire an SEO plan for as little as $250 per month and as much as $5000 per month if you look at SEO reseller services and what they provide in their plans.
You could achieve extremely fantastic results for your website if you set a monthly budget that you can stick to for six months to a year. If you're unsure which package to purchase, it's best to contact an SEO professional and discuss your needs.
6) Site Structure and On-Page SEO
On-page SEO is critical for search engines to comprehend your website's purpose. The first step is to ensure that search engines are able to crawl your webpage and locate all of your important information. To do so, make sure your site has strong internal linking and no error messages, along with decent navigation, original content, and fast page load times.
Your keywords will be helpful here as well since they will aid in the optimization of your content. Building unique pages around keyword-focused topics is crucial since it gives search engines a clear idea of what each webpage is about.
7) Keep an eye on your data and outcomes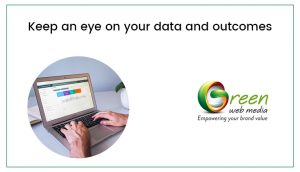 It's critical to understand what works for your website and what doesn't. The sooner you can set up a system for tracking your data and results, the better.
a) Create a Google Analytics account to track organic traffic weekly, monthly, and quarterly.
b) Make a spreadsheet to monitor the on-page changes you make to your site so you can identify which modifications resulted in which outcomes.
c) Use a rank tracking service/software to analyze search position changes over time.
8) Examine the overall performance.
Once you've decided on an SEO plan, it's time to evaluate the performance of the company you plan to hire. You may look at case studies and reviews on their websites, or you can directly contact them and ask to display samples from the sector in which you operate. A competent SEO firm will always guide you through their case studies so you can observe how well they work.
Once you are happy with the firm's performance, you may choose the best plan for your establishment and needs.
9) Communication
Although you might have access to the tools that the SEO agency is most likely utilizing, you do not have the time to evaluate all of that data. As a result, you require an SEO professional team to assist you with communication and trust-building.
Remember that SEO is a process; therefore, you may be working with this company for years to come. Even if you just want to engage with an outside business on a temporary basis, reaching your organic website traffic objectives will require time, patience, and a positive working relationship.
10) SEO Plan Agreement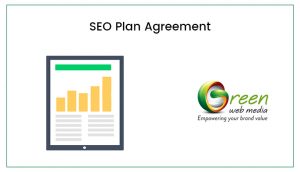 Before you purchase the SEO package, the last thing you should go through is the agreement. Check to see whether the plan has any hidden fees or a set lock-in term. Many firms impose various costs, including service fees, which you should be informed of before purchasing it.
Good planning leads to great outcomes in SEO
These were the most effective and simple things to consider before purchasing an SEO service from an SEO reseller provider. Follow these guidelines to create a strategy that is in line with your company's objectives. And, if you aren't already harnessing the power of SEO, now is the time to start. Finally, SEO is an ongoing process, but beginning with a solid plan can convert into online success for many years to come.