Do you believe that travel is the ultimate experience? We currently live in an experience economy. The travel and tourism sector is anticipated to grow to be one of the biggest and most profitable worldwide.
The World Travel and Tourism Council (WTTC) reckons that the travel and tourism industry grew by 3.9 per cent in 2018, brought in $8.8 trillion, and provided 319 million jobs.
Those are some large statistics.
It would help if you had a great marketing plan on how to promote travel agency online to compete in this rapidly expanding and lucrative sector—a plan to increase brand awareness and, by extension, consumer numbers.
Before the internet even was a thing, there were traditional marketing strategies utilized by almost every industry. These included –
1- Direct Mail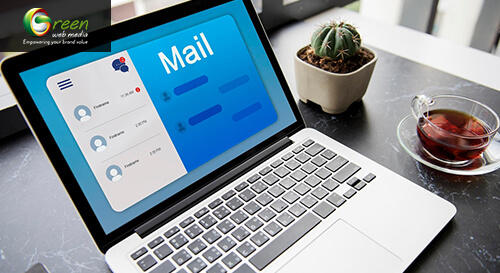 Direct mail was and is one of the prevalent solutions for marketing travel agencies. Customers prefer receiving things in the form of postcards, newsletters, branded promotional items, etc., making them closer to purchasing from you.
But, the key to maximizing direct mail ROI is segmenting the audience based on their interactions, gender, demographics, etc. For instance, people who already know your brand have a higher chance of conversion than those that don't.
2- Broadcasting 
Even though OTT platforms have taken over, TV and radio are still in demand. They aren't completely obsolete yet. Broadcasting has been an excellent marketing method for decades and still continues to be one.
The reason for broadcasting's success is its ability to reach a multitude at once. But, the only drawback with broadcasting is that it has a relatively bigger barrier to entry. Something a small business certainly cannot entertain in the initial days.
3- Salespeople
Face-to-face interactions can never go wrong; now, can they?
When compared to cold calls, there are far fewer chances of people shutting a door on someone's face. Even though using salespeople to market the business is quite intrusive, it has been showing relatively better results than various traditional tactics.
4- Printed mediums
Flyers, posters and brochures have a great impact. They not only impress the customers but reflects the professionalism of the service provider.
However, it is important to use print media wisely. You certainly don't want to overly flood information on a flyer and add limited information on a brochure. Above all, avoid making grammatical errors; they tend to have a negative impact on the customers.
While these techniques are still prevalent, digital marketing has taken over for good.
Now, the answer to your question, "how to promote travel agency?" is digital marketing or a combination of both traditional and digital marketing (in case you wish to make an impact).
Digital marketing – definition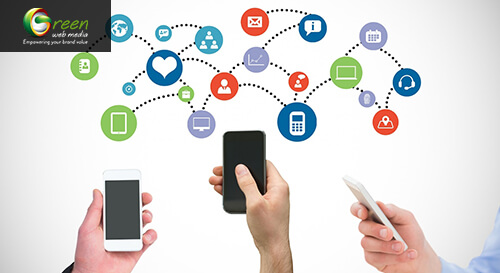 Digital marketing is the process of using digital channels to market products and services to reach customers. It involves the use of websites, social media, search engines, mobile devices and so on, thereby answering your question, how to promote a travel agency online?
Now, if you are asking what is marketing in tourism, perhaps you have your answer – digital marketing. 
Here are thirteen tourism digital marketing techniques to succeed in 2022 – 
1-Recognize your target audience. 
Understanding your ideal clients should be your first step if you want to learn how to market a travel agency.
You must know their demographics, what motivates them to make a reservation and how they prefer to do it. During this round of brainstorming, consider the following questions: What inspires them to travel? Which booking method do they favour? What about the searching and booking procedure irritates them?
Your responses to these questions can be used to create at least three different client personas. The personalities can then be used to design your branding, website, and marketing approach.
Keep in mind what makes your company tick and what makes it special. To associate with your customers more personally, you'll need to communicate it engagingly.
2-Improve your website. 
Your website works as the foundation for all of your internet marketing efforts. As a result, you should regularly optimise it to enhance user experience and increase your conversion rates.
You must optimise your site if it is outdated, congested, too slow, or runs poorly on mobile devices. Google's Test My Site tool allows you to evaluate the functionality and speed of your website.
Maybe you already do all that, and your website is attractive and efficient. But is it click- and conversion-optimised? In that situation, it would be a good idea to consult a professional (with experience in the field) to assist you in making the best adjustments.
3-Concentrate on mobile 
According to Think with Google, 48% of US smartphone users are at ease doing all of their trip planning, research, and booking on their mobile devices. Similar statistics apply to European travellers: 45% of Britons and 44% of French travellers are at ease arranging their travel arrangements on mobile devices.
What can we infer from this?
So, if you are curious about how to market a travel agency, you now know that the mobile experience needs to be at least as good as the online experience, and the functionality of your website must be the same on mobile devices as on desktop computers, with the same level of comfort.
4-Be social
One of the most practical marketing channels for the travel industry is social media. That's assuming you have a strategy for each platform and pick the appropriate platform (the one where your clients are).
4.1-

Facebook
Regarding attracting visitors to a website, Facebook is possibly the best social media channel for tour and activity providers. Even though there are many users on this social network, you can still find your tribe using targeted advertising.
4.2-Instagram
Every month, one billion people use Instagram. That is a sizable audience for your brand to reach.
To display vertical long-form video content on mobile devices, Instagram introduced IGTV in 2018. Since the platform's launch has grown significantly as businesses and marketers have increasingly relied on mobile video content to increase engagement metrics and conversion rates.
5-Marketing with live video
 
Currently, video marketing is the king, especially for businesses in the travel industry. Travellers typically look for videos of the places they desire to visit. They no longer desire only pre-recorded videos, which is the issue.
More and more people are watching live streaming IGTV videos, or Instagram lives. Since 82 per cent of consumers prefer watching live videos to social media postings, your potential customers enjoy watching them. You also reduce your video production costs and demonstrate your brand's genuineness.
6-Don't forget the emails 
Your only marketing asset is your email list, which is also your most valuable one. It converts better than social media and searches, making it more effective than other marketing tactics.
Therefore, you should start constructing an active email list if you don't already have one. To attract website visitors into your private online community, you should ideally have a subscription form on your website. You can get in contact with them once more and turn them into paying clients.
7-Accept bookings made online 
Zion Market Research estimates that the market for online travel reservations generated 765 billion USD in 2017 and would produce 1,955 billion USD by 2026. Additionally, nearly 57% of all reservations for travel—including those for lodging, excursions, flights, and other things—are made online.
Travellers may conduct extensive research, compare offers, and select the best travel discounts using various online resources and tools. If you want your vacation packages to be one of the ones they select, you must make it simple for them. It helps them browse your website as they are buying travel deals online.
8-Utilize the influence of reviews 
Yelp, TripAdvisor, and Google Local are excellent review sites for establishing an online identity and reputation.
Consider boarding one or a few well-known ones. Make sure to respond to all favourable and negative reviews to show that you are paying attention to and considering every piece of feedback.
User-generated content, in general, can help improve your website's position and conversion rates. Reviews also promote consumer confidence in your company and products.
9-Blog, frequently

 
Your clients want to communicate with you. They are interested in your knowledge, insights, or travel blog. Blogging is a fantastic way to share local knowledge, offer fresh travel suggestions and share related tales.
It's a good method to draw in your audience and promote your subject-matter expertise. Create a blog if you don't already have one, and post on it often.
10-Do SEO correctly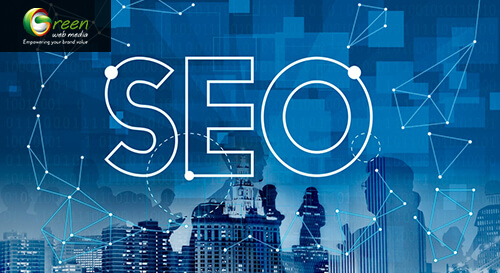 Today, SEO is more crucial than ever for tour operators and activity suppliers.
Today, Google serves as the first stop on most travellers' journeys. Tourists use search engines to investigate travel options, lodging, transportation, activities, and excursions, among other things. A potential customer won't know you exist if your services are not shown on the first page of search results.
It's a running joke that the second page of Google search results is the greatest place to bury bodies as no one ever looks there.
Therefore, your brand and products must appear in the top search results.
But there is a fierce rivalry.
Many prominent travel-related keywords are difficult to rank on the first page of search engine results. The effort is worthwhile, though, as running a Facebook ad or a TV advertisement is preferable to rank favourably in Google search results for a particular phrase.
That is, thus, because few people use Facebook to make purchases of goods or services. However, individuals frequently have the intention to make a purchase when they conduct a Google search for a particular good or service.
As a result, if you appear in the top results for tours and activities in the area where you are located, people are quite likely to make a reservation with you.
11-Get your "Google My Business" listing set up or optimised 
Speaking about SEO, a fantastic location to start your local SEO efforts is Google My Business. For those unfamiliar, Google My Business (GMB) is a free tool that gives you control over how your company emerges on Google Search and Google Maps. You can precisely add your company name, address, phone number, operating hours, and other information. Along with seeing where and how people are searching for you, you can also keep an eye on customer reviews and acknowledge them.
People are typically prepared to book the excursion the same day when they look for tours and activities nearby. Consequently, it's crucial to develop and improve your GMB listing.
12-Work with micro-influencers
Last year, micro-influencer marketing truly gained traction, and it is still expanding today. As opposed to influencers with larger and broader audiences, many brands depend on influencers with smaller and more targeted audiences to advertise their goods or services.
Micro-influencers specialise in a certain niche within their sector and typically have 1,000–1,000,000 followers. As a result, their social media channels frequently experience increased engagement, more devoted followers, and improved conversion rates. They are also less expensive than the major influencers.
13-Prioritize, watch and improve 
You can see abrupt changes in your company once you put any of these marketing ideas into practice. You will see these changes as you learn to know your audience better and discover the marketing tactics that are most effective for you.
For instance, you'll be aware of the blog post kinds your prospective clients prefer, whether your social media approach is working, and what they think of your tour offers and brand (via reviews).
You must evaluate and analyse this information/feedback before making the necessary adjustments to your marketing plan.
For instance, you should probably produce a particular sort of blog post every week if it routinely performs far better than other post types.
Conclusion
These are the top tourism marketing tactics to think about putting into practice this year and moving beyond. You'll see significant returns in terms of overall sales if the methods in this piece are properly put into practice. After creating your marketing plan, you should use the "Seven P Formula" to review and assess your business operations periodically. These seven components are people, product, price, promotions, place, packaging, and positioning.
By the way, don't forget about your Webpage; that's where it begins all in this era. You can contact Green Web Media if you are wondering about how to promote a travel agency online.