Getting started into an experienced industry like tours and travel is more like entering a never-ending maze. You know there is a way out somewhere, but finding the same is what proves highly challenging.
With limited resources in just about every aspect, meticulously planning and creating a tour and travel business plan is your only way out. In fact, on-time investment in marketing and promotions can help you gain expected profits from the very beginning.
Top ways of marketing a travel and tour company –
1- Poster ads – Poster ads are one of the oldest marketing methods. The best thing about them is that they stick around for a long time. Based on how intelligently your campaign was designed and executed, you can earn huge profits investing in poster ads.
2- Event marketing – Event marketing allows marketers to meet people within relevant industries face-to-face in bulk and display their products live. What is better than that when it comes to marketing your tours and travel company?
 3- Cold calls – Even though cold calls are much more primitive, intrusive and make people mad but they are effective. The best way to succeed in cold call strategy is to convert them into warm calls, especially when you wish to sell higher-value travel packages.  
4- Billboards – Even though billboards aren't a direct response marketing tactic, they help in boosting brand awareness. However, there are dozens of billboards out there. You need to get creative and witty to give the target audience a reason to remember your brand. Also, the placement of the billboard matters, too. Perhaps a high-traffic area can help bring relevant visibility for your tours and travel company.
The drawback of the above-mentioned marketing strategies is that they cost a lot, especially for businesses that are just getting started.
Now, the question is how to market the tourism business in a way that you obtain relevant returns without falling deep into debt.
Well, of course, the answer is the internet. It provides a prompt and streamlined way to get the word about your tourism business out and about. The best thing is that many of the digital marketing strategies are relatively inexpensive than their traditional counterparts.
Here is an overview of the benefits you can obtain from digital marketing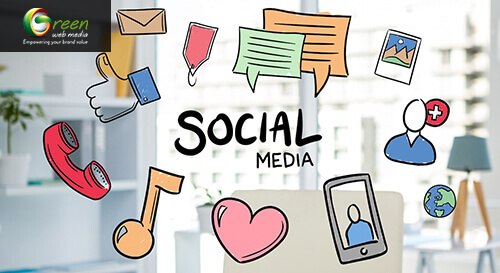 We are well aware of the fact that internet usage has increased significantly in past years. With most people on the internet, it makes sense to market the business there.
Besides, using internet marketing for your tours and travels business is bound to result in benefits like –
Web analytics make it possible to track the entire consumer journey, thereby making it easier to calculate the ROI.
Compared to conventional marketing techniques, online marketing is six times cheaper. You can get in front of potential customers with a limited marketing budget.
Social media makes it easy to stay connected with potential customers 24/7, thereby allowing you to provide world-class services.
Digital platforms make it possible to use elements like pictures, video content, audio, etc., to convey information. You can excite people and convey them to choose you using visual content.
Listed below are effective avenues for promoting your tours and travel company digitally to attract new customers from around the world.
1- Focus on social media 
The first answer to your question, "How to market tourism business?" is through social media. Not many business owners realize this, but social media has the power to catapult your travel agency in the right direction – perhaps to the direction of digital success.
Social media allows you to connect and have a real-time conversation with your target audience and spread the word quite promptly than other traditional methods.
However, when deciding to use social media for marketing the business, it is imperative to choose a few different platforms and develop those before proceeding to another one. The most common social media platforms that small businesses use after asking themselves how to advertise a travel agency include –
1.1- Facebook
Facebook makes it possible for tour operators to post updates in regard to the current events in the tours and travel industry. These updates can range from quick-hit news items to fun thoughts and links to relevant stories. You can even post details about new upcoming promotions or contests.
Adding pictures to Facebook posts can grab the attention of potential customers immediately, thereby enticing them to take necessary actions.
Posting content is yet another excellent way of getting potential customers involved with your company. Through such contests, you can create buzz and even attract the eyes of many new customers to your website.
1.2- Twitter
Twitter is the most reliable platform for posting quick information to followers. You can include anything from promotional information to newsworthy information and even contact information in Twitter posts.
But, since Twitter only allows 140 characters, being creative and witty is of absolute importance. A quick tweet pic with a relevant link can help you drive your followers to your website to obtain more information.
Since social media has become a crucial part of people's lives, knowing how to use it can help in creating a positive impact on revenue.
2- Develop a relationship with affiliate partners 
For most tours and travel business owners, the answer to "what is marketing in travel and tourism?" is limited to SEO, PPC or traditional marketing like printing flyers, brochures and billboards. Well, let us tell you one thing, there is more to digital marketing than just SEO and PPC. Affiliate marketing, for instance, can help you reach exactly those target audiences who are explicitly searching for services you have to provide.
Platforms like TripAdvisor, Klook, Expedia, etc., can help boost the reliability and trustworthiness of your website. Besides providing a summary of your tours and travel business, these platforms can help resell your services, too. A potential customer can also leave reviews on such a platform, enabling other customers to choose you. The more helpful reviews you have, the better ranking you can earn on these sites.
3- Use voucher sites to your benefit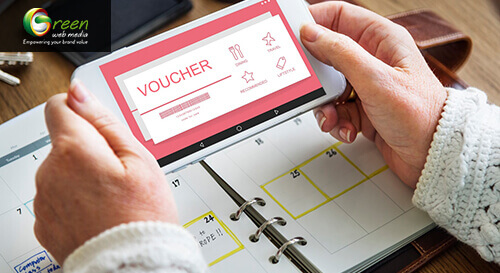 Also referred to as daily deal websites, voucher sites are great for generating buzz about your business online. Websites like Living Social, Groupon, etc., allow you to create daily deals that suit your business accurately.
For instance, you may get a chance to provide an extremely discounted tour during one of the off-season months, thereby helping you boost sales. Such deals are great for being discovered by potential customers. And once they enjoy working with you, they will surely recommend you to their peers.
4- Prioritize email marketing
You should never misconstrue the power of email marketing. It helps in informing, encouraging and reminding customers to engage with your tours and travel business. Not only will prioritizing email marketing help you grow a customer base, but it will help in keeping them updated about your business communication, too.
Do you want to know how to advertise a travel agency using email marketing? Here are some email types to utilise –
Promotion emails are perfect for grabbing customers' attention and offering special deals and discounts to customers. Promotion emails can benefit well during slower months.
Subscription emails are great for inspiring customers. Anyone who subscribes to your mailing list is interested in gaining the latest updates and deals from your end. However, you can use these emails to promote blogs, articles and news, too.
Personalized emails can help you leave a lasting impression on customers' minds. All of us love a little appreciation; acknowledging little things, perhaps the birthdate, anniversaries or even using the "first name" in the email, makes a huge difference in building brand loyalty.
Reminder emails are best to prepare customers for their tour. They also help in reducing last-minute cancellations.
5- Use booking software with the latest features
Reliable online booking software is a must in today's digitized era if you want to know how to market the tourism business. It not only makes booking the travel package easy but also tracks all the bookings without hassle.
However, ensure to invest in software that is capable of generating reliable reports so you gain an apprehension of what is working and what isn't. A reliable reporting tool can help better strategize the tours and travel business plan beforehand. It can also help you learn and discover ways to grow your business in the digital realm.
6- Collect reviews from customers
There is nothing wrong is requesting customers to leave reviews and ratings. In fact, a well-satisfied customer will be more than happy to let other customers know how beneficial your services are.
Make sure that you have feedback links ready to be circulated at the end of the tour so the customers can go through and leave relevant testimonies. Also, keep the forms easy to fill, understand and access from different sites, thereby encouraging the customers to actually go through the reviewing process.
7- Broaden your audience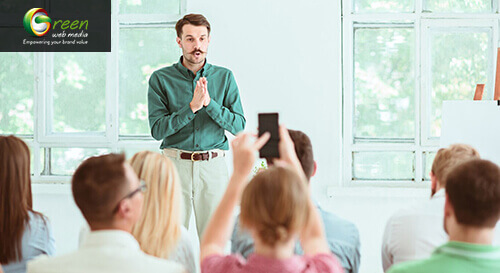 While holding on to the old customers is important, that doesn't mean you should overlook the new audience. As a business owner, your target should always be on expanding your brand's reach. Use the already established community to broaden your audience. Or think about how to use your experience to expand your reach.
Also, exploring new platforms to reach a new audience is important, too. Investigate the new market you must have unlocked by using new platforms, and then understand what this new audience may prefer and cater to them accordingly.
For instance, if you are new to social media sites like Instagram, perhaps creating a 15-second reel can help you deliver relevant information about your brand to the customers.
8- Track the campaigns
Tracking your campaigns is imperative to determine marketing successes and mistakes. Ensure to regularly track your tour marketing campaigns to see what is working and what needs to be addressed for the next time.
There are various analytics software that you can use to determine who is purchasing from you, their location, how they know about you and other demographic information. You can use this data to structure the next tour marketing campaign to boost its effectiveness.
To be concluded
The Internet is a common go-to place for travellers. From shopping for clothes to researching travel destinations, booking aeroplane tickets, finding hotels and renting vehicles, they do everything online. It is reasonable to say that the internet has changed the way people travel. The ability to experience a new destination before visiting the place only adds to the excitement.
With a solid digital presence, you can help backpackers make sound travel choices. However, first, you will require developing a local and global online reputation for your tours and travel company. And Green Web Media experts can help in doing just that and even teach you effective tips on how to advertise a travel agency.