Two of the most common things that pops-up in any hotel owner's mind while asking the question, "how to promote a hotel business?" is offering comfortable rooms and exceptional services to the customers.
While we agree that making the guests feel comfortable should be your priority – but ultimately, you are running a business. The more rooms you sell, the better revenue you can generate, which can be invested in improving branding, marketing as well as the quality of the room.
The hotel sales strategies that you create should emphasize the importance of booking a room at your hotel and reflect your commitment to offering best-in-class services. No matter what the season is, with an effective hotel sales strategy that focuses on a unique selling proposition, you can increase occupancy rates and sales throughout the year.
In this blog, we will share with you a list of proven hotel room sales strategies and innovative concepts that will come in handy in seeking answers for how to promote a hotel business.
1- Common hotel room sales strategies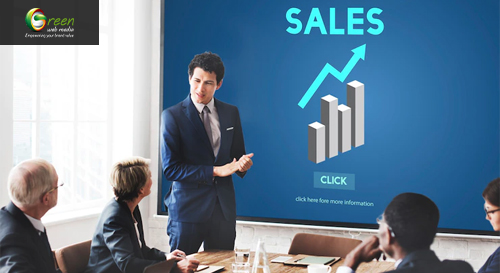 Almost every hotel owner requires implementing sales strategies that resonate with their target audience and local destinations the best.
Even though it depends upon the hotel manager or operator to create a personalized sales strategy that will help drive the expected results, here are some common strategies that can consider –
1.1- Hotel group sales strategy
As per this strategy, the idea is to sell the rooms and meeting space on the property to corporate groups. However, landing this type of sale isn't easy. It requires an innovative approach.
You can directly connect with the planners to secure group bookings in the most cost-effective manner. You can also list the hotel on the venue marketplace so the planners can check the unique differentiators, photos and floorplans. If you wish to learn how to increase revenue in the hotel, consider segmenting the target audience so you can make enticing offers to the people based on the category they fall in.
1.2- Hotel direct sales strategy
As the name might suggest, this strategy focuses on earning direct bookings on the internet from as many customers as possible.
Direct booking ends up generating the most revenue, thereby proving highly beneficial for hotel operators. Plus, there are no distribution partners or agents in-between, thereby saving you money on commissions.
But, to make the most out of the hotel's direct sales strategy, the hotel managers require investing in an online booking system that can sync properly with their existing property management system and website. While focusing on direct sales, ensure to prioritise the social media strategy, too.
1.3- Cross promotional sales strategy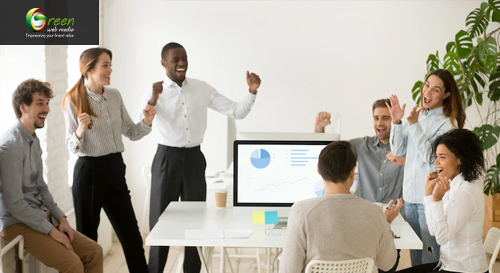 Before employing a cross-promotional sales strategy, hotel managers are required to recognise and assess various large events that might take place across the region throughout the year.
Based on the data gathered, the operator then has to come up with promotions that coincide with the events, thereby enabling the opportunity to earn the influx of bookings that might not have happened otherwise.
Some of the most effective cross-promotional sales strategies include major sports events, industry conferences and a concert.
1.4- Guest rewards sales strategy
People, irrespective of the age group, love earning rewards.
As a hotel owner, you may benefit immensely from a reward program in place. As per the reward sales strategy, the operator or manager is required to create a system that rewards the guests for booking the hotel frequently, referring friends and families or purchasing upgrades.
With a guest rewards sales strategy in place, there is a high chance of generating repeat bookings.
1.5- Revenue management sales strategy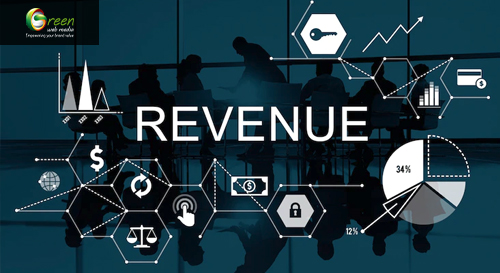 The notion behind revenue management sales strategy is to maximize the number of room bookings throughout the year, regardless of the season and travel traffic.
As per the revenue management plan, the hotel operator is required to lower the room rates during the off-season to encourage bookings and raise them back during the peak season. In peak season, when rooms are highly occupied, customers are willing to pay the full price, so it is worth raising the rates to create more revenue per available room.
Other room selling techniques
Here are some smaller strategies that you can use to increase occupancy rate and sales of your hotel –
Upselling

– This is when you sell a more expensive alternative to a customer when he/she is already purchasing from you. But upselling needs to be handled delicately. The timing and tone matter immensely while upselling. You don't want to seem pushy but also want to throw a successful pitch.

Re-marketing

– This is the technique where you reach out to potential clients who visited your website but dint proceed. Typically, travellers love scanning various websites before making a choice. While re-marketing, you can approach the customers at different points of online booking and remind them to visit your site again for special deals and offers.

Create a user-friendly website

– When selling hotel services digitally, it is imperative to have an easy-to-use and easy-to-navigate website in place. People leave websites when it gets too challenging to move from Point A to Point B. By making the website user-friendly and adding clear action buttons; you can improve the hotel sales rate easily.
Now, let's learn how to increase revenue in hotels using prevalent marketing strategies –
1- Handouts
A handout is any type of printed document such as a brochure or a flyer that can be used for promoting an event, sale or business.
Handouts can be displayed in public areas so regularly visiting members can view them and know about your promotional events. Brochures can offer company details and/or product features, which can be distributed at events or to visiting clients.
2- Print ads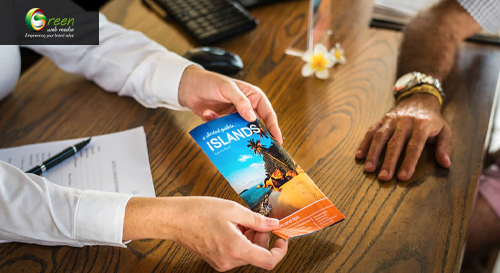 Even though the newspaper isn't as prevalent as it was a decade ago, it isn't obsolete yet. In fact, for your hotel business, print ads may be a way to go. Compared to digital ads, physical ads have better brand recall and ad recognition. Besides, they are processed at a prompt rate across multiple age groups.
Keep in mind that your ROI will vary based on the targeting measures, campaign and other factors. However, they're as effective as digital ads.
3- Direct mail 
If you think that direct mail is out of the game, then you are mistaken.
In fact, it helps influence the consumer's purchase decision. Consumers, irrespective of their age group, prefer receiving promotional items from the brands they are aware of. At the very least, newsletters like brochures, postcards, catalogues, etc., are most welcomed.
However, to excel in this marketing tactic, it is imperative to send direct mail to existing customers or at least to people who have shown interest in your company.
4- Digital Marketing
In this world of social media and dot coms, digital marketing has become an inevitable requirement.
As a hotel owner, your priority must be convincing customers to choose your hotel by displaying its various positives. If you can make your hotel look good on digital platforms, then you can increase the chances of obtaining more customers, too.
Here are the top five digital marketing strategies that will come in handy if you want to know how to increase revenue in hotels using the internet. 
4.1- A well-designed website 
An attractive website is all it takes to initiate your hotel's digital journey. However, ensure that your website is well-organized with all the necessary details that will make the customers want to book a room.
From the hotel's exact location to the distance from the nearest airports, bus stations and nearest cities, the types of rooms you have, amenity details, special programs (pet-friendly, disable-friendly), etc., need to be mentioned on the website, too. These details will work as unique selling propositions.
You can even create a picture gallery to give the visitors a visual detail of the property. Also, don't forget to mention contact details and add a CTA for the online booking of the rooms. A chatbot perhaps can help you connect with the customers while they are scanning the site, allowing you to guide them easily.
4.2- Search Engine Optimization
With the battleground (website) already created, it is time to plan strategies to win against the competitors.
Search engine optimization helps in making the website attractive, feasible and functional as per the search engine algorithm. Each and every detail (including pictures) that goes onto your website needs to be optimized in some way or another. SEO expert, web designer, content marketer, etc., can prove of great help here.
An optimized website has an increased ability to attract quality links in high quantity.
4.3- Pay-Per-Click ads
 If you know anything about SEO, then you know that SEO can take time to show results. Meanwhile, you can use different strategies to leverage your SEO efforts. For instance, Pay-Per-Click ads. They not only bring relevant traffic to the site promptly but help in ranking the website, too.
You can collaborate with a few travel agencies and feature their ads on your site while they do the same for you. Such collaborations give you a chance to be recognized by a wide range of audiences.
4.4- Dominate social media
Social media is a game changer. If you have created an account on any of the top social media channels, then this is your sign to do it.
Start from Facebook and gradually move upwards to Twitter, Instagram, Snapchat and so on. Social media can be used to engage with customers in real-time, post relevant news, information, and links in regards to the latest update in the hotel industry and so on. Also, see to it that you reply to comments and DMs promptly because that is what is expected on social media from customers. The promptness in your engagement shows that you care. And customers enjoy such hospitality.
However, ensure to get involved in one app completely before you decide to introduce another platform to your hotel business. Also, retain the consistency of details across all channels. You certainly don't want your customers to be confused.
Signing off
Using either or combination of the above-mentioned strategies and ideas will help you move beyond standard sales. Once you notice a steady increase in sales, you can expand your offerings by including adventure packages, romance packages, luxury packages and so on to sell more rooms while boosting the revenue you earn with every booking.
If you need an expert's assistance in developing an effective hotel sales strategy or want to gain in-depth answers to "what is hotel sales and marketing?" "How to increase revenue in hotel?" and so on, consider meeting the experts at Green Web Media. Based on your budget, objectives and goals, we can create a specific and result-driven sales plan.