The need of an hour is to increase your online presence and offer an excellent user experience that stands out apart from the competitor. Well, don't get worried; for this, you don't need to hire an expert tech team or pursue a course. There are various simple yet useful tools that are here to rescue.
1 CMS Software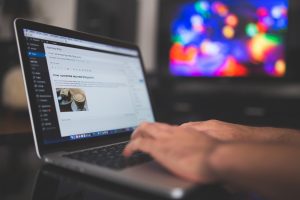 CMS Software lets you manage and deploy the content on the website without using HTML or other technical expertise. It allows the website owners to upload and manage the content with ease, and they can customize each and every aspect of the site. It enables the user to design the content of the website and manage the complex features of the website with limited resources. The CMS software entails different features, so it is essential to search for the one that meets with your business goal. The software is highly useful for companies that are investing in SEO.
How does it help to improve the site traffic?
The latest CMS Software, like Hub Spot, has several features that make content management an easy task. It has features like marketing automation, lead management, sales integration, site optimization features, image optimization features, and search engine optimization features that help in targeted marketing.
2 Internal Linking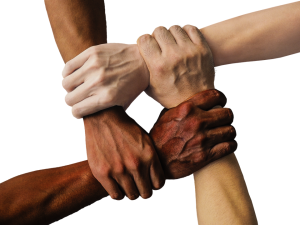 Internal Linking refers to adding links of one page of the website to another page of your website. This means adding links from a blog post to other pages. Most sites don't leverage the benefit of internal linking optimally. Sure, you can't overwhelm your audience by adding 40-50 internal links in every post.
How it helps to improve site traffic?
These types of linking can help the readers to navigate through your website successfully and improve the search rank of the website. Google divides the link value to different pages. The home page has a higher link value because it has more embedded backlinks. The link value will be divided between different pages. Therefore, the new blog post will add more value if you link it to the homepage. And Google will find the latest blog posts quickly of it are linked to the home page. This is how you can increase website traffic.
3 Social Media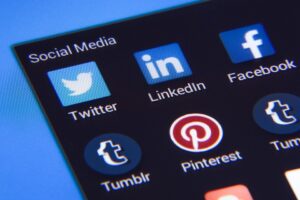 Social Media handles have enabled millions of people to showcase their aspirations. It has become quickly become a platform that engages, excites, and educates the audience. The social media community is thriving at a rapid rate and is breaking the barriers of nationality, gender, etc. This platform embraces marketing with innovation. The popularity of social media platforms is burgeoning at a rapid pace because it helps the business to create their unique identity. It has given rise to a diversified pool of content in an educational way.
How does it help to improve site traffic?
Before starting with the process, you must add a designated link or website URL or profile on the social media handle. It will direct visitors to visit your website. Every time you add a blog post, you can share it with the help of a social media channel. This will help in the SEO process, and more visitors will get attracted towards it. Many people share their blog posts on Twitter or Facebook and expect to reap huge results, but it is better to share it across multiple social media networks like Facebook, Google Plus, LinkedIn, etc. Social media is a platform through which you can connect with your customers directly; you can answer your customers at what time your business is open and share your contact page, of the customer ask you where your business is located, you can share the embedded sitemap of the website. If they ask you to support, you can refer them to the support page of the website. This is how you can improve the page rank of the website.
Another effective way to improve the page rank of the website is to optimize your social media posts so that it grabs the attention of the people and is shareable. For instance, if you are posting about your products or services on Facebook, ensure it constitutes a high-quality photo, quality caption about your product, a compelling link description, etc. Research and learn how to optimize the posts on the different social media platforms, and this way, you can improve the conversion rate, amount of share, engagement level, and traffic. Another tip for optimizing social media content is to schedule it. The schedule keeps you organized and lets you not to over-share or under-share the content.
4 Digital Marketing techniques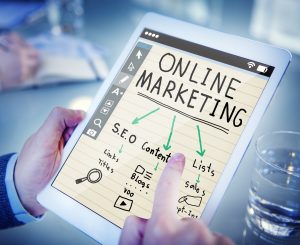 Search engines are the online directories where you can list your business and showcase it to the internet users who are searching for the information. There are several digital marketing techniques that can improve website traffic.
How does it help to improve site traffic?
Your website is a landing page. You can improve the traffic of it by reducing the bounce rate, by engaging the audience, by improving the navigation, by increasing the connection with the brand. By doing so, the search engine will send most of the traffic to your webpage. You can add impressive photos to your website. This can make your blog look visually attractive, and it improves the dwell time. The pictures make your content shareable and give you a new look.
5 Use Quora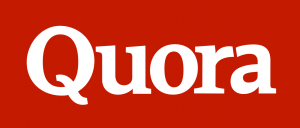 Another effective way to improve brand presence is to use Quora. It has become one of the best ways to improve the page traffic. All you need to do is to write new and valuable content and share it among the people that interest them. If you post relevant answers, you can receive a big boost in the traffic.
How it improves the site traffic?
By posting the relevant and right content, you can improve the site traffic. All you need to do is to link your website profile to Quora, include your domain name in the answer bios, and appreciate others by upvoting them.
In the end, we would like to conclude that all these are proven and effective methods to improve site traffic.