Are you looking for ways to improve the ranking of your website through SEO? Or do you wish to know where to begin? Well, this article will guide you on how to optimize your blog and get started quickly.
The first step towards it is to think about your marketing campaign. It may sound like a cakewalk, but it isn't. You need to clearly think about what you wish to achieve through this process. Do you want to improve the sales of the business? Or are you trying to increase the foothold of the business or do you want to drive more customers towards your business? Do you want to increase the traffic towards your online platform? These could be potential goals that will help you to assess your business and measure the success rate.
1. Keywords aren't the only thing
When people think about SEO they correlate it with the keywords. They think if they have inserted the keywords they will get success. This is a false perception. Keywords aren't the best way to describe what people are searching on the internet.
Instead, you need to think of those words or keyphrases that can describe your business to its best. You don't write a mobile store if you are searching for a smartphone in your area, you mention it like this smartphone shops in Mumbai (area).
Be descriptive of what you are searching for. It is important to use the right keywords or keyphrases.
2. Research
Research is an important tool when it comes to SEO. Everything needs to be researched to derive accurate results.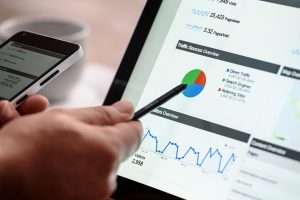 You need to think about the keywords that you wish to rank for; you need to think about the phrases that can help you to stand tall in competition.
For example, you can use tools like Google Adwords, Word trackers, Moz Keyword Difficulty Tool to get the results. It is the simplest way to improve the ranking of the website and will help you to take the steps ahead.
3. Use Google Tools
Google is the best search engine and can help you to derive great results. Working directly with Google tools can help you to rank better. Ensure that you install Google Analytics on your website and create a Google+ profile, use webmaster tools and ensure that your business is listed on Google local. It can help you to derive numerous benefits.
4. Understand where you stand
With all that being said, it is important for you to understand where your business stands in the eyes of Google. You can use various Google tools to exactly analyze your brand presence and to figure out if there are any problems related to it.
Steps that you need to take to improve the rank of your website
Create an achievable goal and this will help you to improve the conversion rate.
Add a descriptive keyphrase inside the webpage and make sure that every phrase is unique.
Use the keyphrase at the heading of each page
Use the keyphrase in the content in a way that it looks logical. Use the keyphrase sparingly and use it in such a way that the users know the keywords that you are targeting for.
Ensure that your website is easy to navigate. The design should be simple so that it doesn't overwhelm the users and makes it difficult to achieve the objective.
You can even add keyphrases to the images section. Incorporate the tags and right filenames so that the images are also optimized.
When you search a website on Google, there you see the description, which is called as the meta description. You can add it so as the users should understand what your website is about. In turn, you may need to write something compelling that attracts the audience at once.
Ensure that you write the right wording on your website. One of the worst things that you can do to the visitor is to add a keyphrase or prompt the visitor to click on the action button.
5. Local searches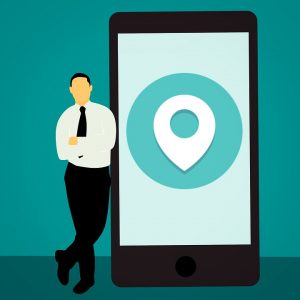 It is imperative to make your website responsive to local searches by using the right keyphrase. Make sure you add the full contact details of the website. This will help Google to know where your business is located and it will help you to rank high in local SERP.
6. Create links
Another best way to optimize your website is to add as many links as possible. To get started, you may list your business on all the web directories like Google Local, Yahoo Mail, Bing Local, Yelp, and other directories.
You can also get yourself listed on the industry-specific directories. Add your links on social media sites. These sites can play a vital factor in increasing your rankings.
In the end, we would like to conclude that SEO is an everlasting activity, but it doesn't mean to hammer Google every day. You need to check the search engine results and how your website is performing and create a strategy according to that.