The Internet is one of the most powerful tools in the hands of the people. In fact, in the words of the experts, the first point of contact between businesses and the customer in today's world is no other place other than the Internet.
Of course, given the advantages that the Internet brings to people's fingertips, it is no wonder that it has emerged as such a potent tool — looking for a salon? One-click on the Internet, and you can get thousands of salons in your area along with their contacts and timing as well.
Different types of results in Google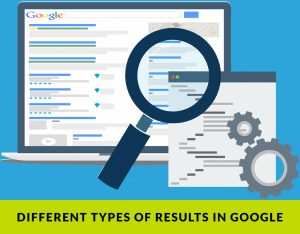 The most popular search engine that is used by the majority of people is undoubtedly Google. If you may have noticed, three different search components come for almost every search in the Google results page- the paid results, the local or the map-based results which are related to the area, and the organic results. The map or the local listings are based on the entries that have been made in the Google My Listing Page listing already. In these listings, businesses add information such as their contact details, and they are also able to accumulate the reviews left by their clients so that they may get increased exposure and make their way to new customers.
The power of reviews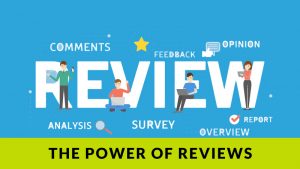 Among all the elements that are available in Google, the reviews play a compelling role in framing the opinion of potential customers and thereby increasing the amount of business for you. Compared to how simple it is to get Google reviews, it will astound you how beneficial it is on the go to get more and more Google reviews.
There is a direct relation between the number of reviews that you get on Google and the way it helps you in accomplishing your business goals. Under such a circumstance, it is evident that questions such as 'how to get google reviews' or 'how do I review a business on google' will play in your mind.  But before you go on to delve deeper into such subjects, it is crucial to fully understand the reviews can change the entire business game for you.
Here are some great benefits that you may avail with the help of Google reviews:
Get more leads with the help of reviews: It has been proven in several types of research now that Google reviews have the same impact on the people as personal recommendations. Thus when you have a good build-up of many reports on Google, it means that the Google searcher is more likely to engage with your business and make favorable decisions regarding it.
Positive reviews translate as Purchases: It is more likely that your potential customers will research and review your business before they go and make any purchases. It has almost become a part of consumer behavior nowadays, and you definitely cannot ignore that. Thus the more positive reviews that you get, the more likely you are to get more purchases.
Get higher ranks in Google: Even Google has its system of reviews that it offers to businesses with good reviews. The more the frequency of reviews and the more the number of positive reviews, the more likely you are to get rewarded by Google. Google's analysis is based on the algorithm, and with the reviews, you may even rank higher in the local search results as well.
Improve your business at no cost: Promoting your business in almost any other platform is always costly and involves a lot of time as well. But with the Google reviews, you can get your business free of cost. That means while your sales can go up, you do not have to spend a single penny on it.
Are you wondering 'how to get reviews for my business'? Then read on, as there is a list of how to go about with it!
Necessary Steps to create a Google Business Review Link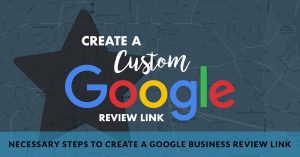 Although there are various strategies by which you may generate more Google reviews or learn how to improve Google reviews, it is first imperative to get yourself acquainted with the steps that are needed to create a shortcut for your Google business review.
Here are some steps that will allow you to generate links with which you may be able to direct the customers towards the review form in just one easy step:
1. Search and go for the Google Maps Place ID Finder Page
2. Over there, search for your own business
3. Now copy the place ID that is visible as soon as the results come.
4. Following that paste the id in the following link- http://search.google.com/local/writereview?placeid= (followed by your place ID)
Tips that will help you in generating more reviews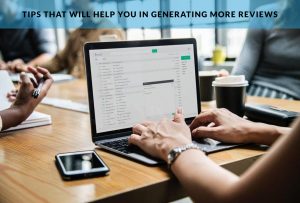 Once you are done creating your Google review shortcut, the next step in hand is to try out the various tips and tricks that will enable you to get more reviews from your valued customers.
However, if you think that now you will have to dedicate hours of research over the Internet to find these ways, then rest assured, for here are some tips curated from the experts of the industry that are going to help you out:
1. Create cards to invite Google reviews: Yes! You can create physical or e-cards that you can give to your customers once they visit your store or your website, asking them to review your products or services. It can just be a shortened version of your Google Review Link, framed in a natural and convincing language.
2. Ask for reviews: In this world, when the aid of technology is taken almost in every matter, having a good and meaningful conversation with your customers can make a lot of difference. Not just does this grow your customer's bond towards your business, but when you ask them personally, they would likely go back and write a review on Google for you. You may ask for reviews at the end of support calls and other such conversations. Confused about what to say? Then here are some handy set of phrases that can never go wrong
3. We are glad to know you liked our product/services. If you may write that on our Google review, it may be helpful for other people as well.
4. Your feedbacks help us. You may leave us with your feedback online at our Google review link.
5. We are so glad to help you. If you have liked our service, can you please pen down a sentence or two on our Google review page.
You may put down all the details regarding how to fill in the review in the cards itself, and you may hand it over to them. Do add a line thanking them in advance for their reviews.
1. Tell your customers writing a review is straightforward: Many customers shy away from writing reviews as they think that it would be difficult and time-consuming. So if you can convince you, customers, that writing reviews is hassle-free and all that it would take them is only a few seconds, you are more likely to get a higher number of reviews. So, to emphasize points that even if the customer is unwilling to write something, they may give a star rating to you. Further, tell them that Google reviews need not be long and detailed. It may be as short as a sentence or a phrase even. Sometimes the way you present an idea also makes a lot of difference. So in place of sentences such as "Write a review," which may sound quite cumbersome to the customers, use easy words such as leave or drop a review to get better results.
2. Create email campaigns to get more reviews: Another very effective way by which you can solve questions such as how to get more google business reviews is by framing an email campaign. You may choose whether you would like to have individual or personalized emails or directly extensive blanket campaigns depending upon the client base and the amount of time and money that you are ready to invest in it.
However, when you are framing the email, do not sound vague in your needs, or beat around the bush. Coating your language in too many sugary words is also not considered to be very good. Remember, there is nothing wrong with asking reviews from the customers that will help the future customers as well. Moreover, if you are confident about the quality of the service that you offer, then you will be astounded to see just how many of your happy customers are willing to write a review for you. Further, even in the email, please make a point that eases the entire process for them and also do emphasize that writing reviews are neither cumbersome nor is it time-consuming.
Add the review link to the website: In place of just adding the review link on the Home page of the site, it has been found more effective if you provide the link in a few other relevant pages as well. Say, for instance, the thank you page or the purchase confirmation page which your client reaches after being convinced regarding your service.
Add your Review Link at the end of surveys and feedbacks: When you conduct surveys and feedbacks, your clients get convinced that you are continually working towards upgrading yourself. So in case you are framing a poll or a review, it is more likely that they are your clients will already be in the proper mind-set. Keeping up the momentum, they are more likely to write the review if you add the links after such surveys and feedbacks.
Ask vendors and partners to review you: Though the vendors and partner may not be your customers, they too interact with you regularly, and they also get to understand how you conduct your business. Hence it may be a good idea to ask them to review your business. Even if you cannot ask them directly, go their respective pages and leave reviews, and it is most likely that they would also return the favor for you.
Respond to your reviews: Remember, your potential reviewers are most likely to go through at least some of the old reviews before they write down their ones. So when you reply to reviews left by customers, it is understood that you acknowledge their help and listen to their opinion sincerely. Further, it also has an impact on the potential reviewers who feel that it is worth investing their time on you. However, do not think that all the reviews you receive on Google are going to be positive as there are invariably going to be some negative ones among them. Do not get dejected and think that it will affect your business. Instead, even negative reviews are opportunities in themselves. Respond promptly and politely in a professional tone also to the negative reviewers, assuring them that you will work on the issue that has been reported.
Additional aspects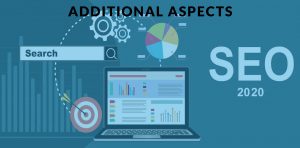 Further, if you feel that the complaint they have is genuine, work on that and get back to your customer. In this way, even a negative review may get turned into a positive one.
Even for the positive reviews you get, be specific and timely. In this way, you are likely to get more of such positive reviews. Getting reviews is of utmost importance for any brand or business. If you can get customer insights about your business naturally, it becomes easier to work on business promotions. So, knowing about the right tips and strategies is highly essential.
Final thoughts
When it comes to getting more reviews naturally, rather than going by the set techniques, you may also let your creativity and business sense play. Now that you have learned how to get customer reviews on google to try them out and make your business see the growth it deserved.