Backlinks are one of the most talented yet underrated players of SEO. And since not many of the website owners understand the need for backlinks, there are a majority of the websites that lack them.
If the stats published by Impact Bound is to be believed, then, until December 2019, almost 55.24% of the websites on the internet did not have a single backlink listed. And since the internet is currently lead by 1.5 billion active websites, the statistic equals 750 million sites without a backlink.
And if your website lacks best quality backlinks, then trust us, you are severely missing out on huge opportunities because the more backlinks your page has, the more search traffic you will gain from Google. In fact, backlinks can eventually increase perceived authority, meaning better search engine ranking.
What are backlinks?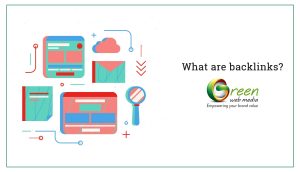 Before we start discussing how you can get backlinks, it is vital that you know what they are.
Backlinks are nothing but hyperlinks that connects two utterly different web resources. These links point the users to your website rather than taking them from your site.
For instance, suppose you sell novels while your friend deals in high-end fashion and lifestyle magazines. So, while your friend blogs about the lifestyle magazine and ends up mentioning "reading" in it, then he/she can choose to link your website. This way, people interested in her lifestyle magazine can click and inspect the books available on your website.
So, when this situation happens, in marketing, we consider that you have received a backlink from your friend.
But you must know that not all the backlinks are intended for sales purposes. Sometimes, it can just be used to spread awareness or offer extra information on a particular topic.
How can you get quality backlinks?
Well, there are many ways through which you can get quality backlinks, but for starters, let's take a look at ten prominent ways:
1- Generate competitive guest posts: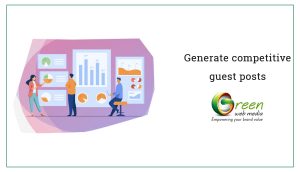 One of the best ways to generate backlinks easily is by composing competitive blog posts.
When you generate competitive posts, you give a reason for people to link them. But if you don't have compelling posts, then no one will link you.
You need to strategize your blogs carefully because most writers only want vital information or images from the content you create.
Aim to write contents that are better than others in your industry. Usually, long-form, in-depth blogs have a higher chance of being linked. So, give such content a try.
2- Gain backlinks from the press release: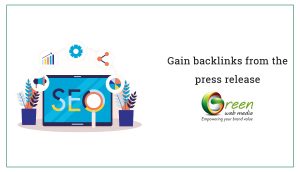 Press releases are similar to a gold mine. They offer quality website traffic, and of course, backlinks. But you must know that there are various companies that use this tactic to generate backlinks, meaning you need to be extra smart.
Try choosing numerous and robust keywords to boost the possibility of your press release to be visible among others. And always make sure that you choose industry-specific influencers and bloggers when trying to gain backlinks from the press release.
3- Assess your competitor's backlinks: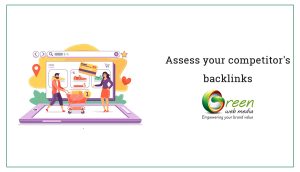 Marketing is all about doing better than what your competitor might be doing. And that means analyzing their tactics. So, invest a few hours in assessing your competitor's backlinks to evaluate the actual competition. This way, you will also gain insights into what is working in the industry, thus, aiding in identifying strategies that you can implement while back linking.
While assessing the backlinks, make sure to focus on the total number of backlinks, types of sites driving the most traffic, and list of authority sites linked. Once you save the findings, don't forget to steal some ideas. But see to it that you improvise on those.
4- Discover the hidden link building chances: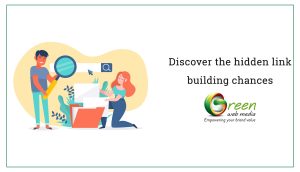 You will need to find different link building opportunities that are hiding in plain sight. And two of the most ROI generating options are linking unlinked mentions and correcting broken links.
While correcting the broken links, you will require working with the people of the website that linked you in the first place. You will need to create a similar link to the broken resource. And then proceed with asking the owner of the inactive resource to implement the necessary changes from broken to a fixed link.
When it comes to rectifying unlinked mentions, you will again need to work with the people that mentioned your website's name or your name but forgot to include the link. You can request them to link your website.
5- Leave answers on major Q&A platforms: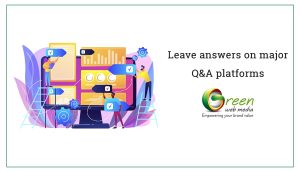 Major Q&A sites like Quora and Reddit are the best places to get backlinks easily and effectively. You can answer questions or posts relevant to your industry and include a link too.
When it comes to Quora, you are allowed to leave links to the resources. These links can either direct the traffic to your website, webpage, or application. You can even copy paste a tiny snippet of the relevant article from your website and leave the link by adding "read more." The same concept applies to Reddit too.
And trust us, if people enjoy what you have written, then there is a higher possibility that they will click links and visit your website for more details.
6- Create infographics: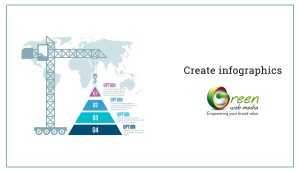 Graphics are, without a doubt, more impactful than any written content. And we guess almost everyone on this planet loves infographics.
The main reason behind infographics being so popular is that they are easy to scan, and people do not have to waste hours to understand them.
In fact, the chances of attractive and compelling infographics getting linked in the content are higher. And since there are various websites that provide free templates, you can easily create one without investing a fortune.
But, make sure that your infographics aren't filled with paragraphs and a lot of words; remember that people love graphics over written content.
7- Write testimonials on popular websites: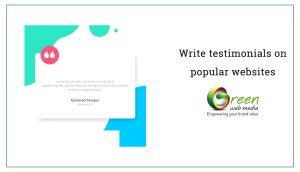 We know that writing testimonials for other's website may seem counter-intuitive. But when the testimonies are offered within the relevant industry, it can become beneficial for your website.
This is because many websites will often add a spot for backlinks, meaning it becomes an extremely simple way to generate quality backlinks.
Even though you may feel like you are helping the other website to increase conversions, but know that this technique will assist in improving your website's ranking.
8- Align your social signals:
When it comes to ranking, the more places you are engaged, the better your scope of ranking gets. Well, we aren't saying that you need to be active on all your social sites, but you can gain enough leverage by choosing at least one or two, like the Facebook page.
And now, you may ask, how is social media connected with backlinks?
Well, the quantity and quality of links to your webpage or website will directly affect your place on SERPs. And every social media share counts as a link signal.
9- Comment on relevant blogs and articles: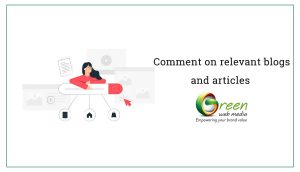 Commenting on relevant blogs and articles will build relationships, leading to quality backlinks.
But that doesn't mean that you will go ahead and comment on each blog and content while dropping the links. This is because you need to be cautious yet tactful.
While commenting, make sure that you are applauding the author. Then proceed with offering insightful meaning (depends if you want to). At last, add your own commentary to the conversation.
Don't be extravagant; just be simple and address the author, followed by your insight.
10- Create healthy back linking relationships: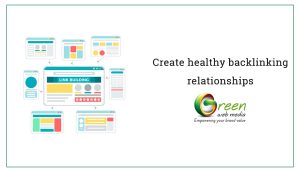 Most writers link other people's websites. Now, the intention here is to offer valuable insights to the readers. While doing so, the writer provides backlinks, thus helping another website with SEO.
Well, this may seem a bit illogical because why would someone increase someone else's ranks, right?
But you can use this situation in your favor. So, next time when your backlink someone's website with your articles, see to it that you take time to appreciate them (through email) for the valuable information on their website.
It is always better to backlink others before expecting them to backlink you.
Over to you
We know that implementing SEO isn't quite easy as it seems because it has so many sub-categories. But you must know that all of the sub-categories have vital importance to generate positive ROIs when you implement them right.
So, follow the tips mentioned in our blog to ensure that back linking is done the right way to propel your digital marketing campaign.