Putting Digital marketing efforts into execution without a properly formulated strategy could lead to brand failure. This could impact customer sentiments too. When creating a digital marketing plan, it is important to determine the target audience, buyer requirements, and budget.
What do you mean by a digital marketing plan?
A digital marketing plan is a copy that includes the details of your digital marketing campaign. The digital marketing plan entails
· Your short term business goals
· The strategies your business will adopt
· Digital marketing channels
· Implementation plan
· Investment and budget
· Timing
· How to sync the plans of the different department with a digital marketing plan
Is there a need for a digital marketing plan?
Most of us think, is there any need for a digital marketing plan? Well, the answer is yes. A Digital marketing plan is required to
· Make the brand presence felt among the customers
· To reach to the target audience
· To segment the marketing campaigns to offer a value proposition to the buyer at every stage.
Before developing a digital marketing plan, the brand must be confident with its product portfolio, domain expertise, and the channels of marketing that it is selecting and the competitor. Now, we will discuss step by step way on how to create a digital marketing plan.
How to create a digital marketing plan?
1 SWOT Analysis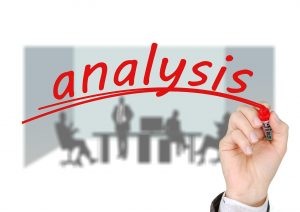 The first step is to define the SWOT analysis. It is a framework that lets you define your strengths, weakness, opportunity, and threats. The business needs to get answers about their strengths, their competitors, and the strategies they are adopting and the markets where they are operating with confidence.
How to do it?
Identify competitive strategies and implement benchmark practices to improve their brand presence. It is important to know what the situation of the company is and how it is carrying off itself in the present digital age: think about the following questions.
· Does your company pay attention to customer needs?
· Is it striving to make it a delightful experience?
· Is the company updating the blogs to keep the readers engaged?
· Is the company putting efforts to maintain its presence?
· Is the company striving to improve its social media presence?
Step 2- Create digital marketing goals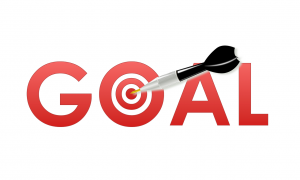 Once you have analyzed your positioning in the market and are working on implementing these goals, you have a clear idea of what actions should you take to meet these goals. You can follow the principle of SMART (Specific, Measurable, Attainable, Relevant, Timely). For example, you can define specific goals for the business, measure it with the help of numbers, create a benchmark, make sure it is relevant in the present scenario, and define it with the help of a specific time framework.
Step 3- Create a market strategy
Once you have analyzed your company and defined its objective, it's important to create a digital marketing strategy by keeping below-mentioned factors in mind
1 Personalize the digital marketing strategy
Every strategy should be personalized, depending upon the needs of the clients. To personalize the digital marketing strategy, you need to define the target audience and their expectations.
2 Position your brand
You need to devise different positioning techniques to improve the communication of your brand. You should do this by redefining your brand at every step so that it meets customer expectations and using the right digital marketing channels.
3 Create a content marketing strategy
Once you have made a digital marketing strategy, the next step is to create a content marketing strategy that includes adding blogs, relevant memes, and other specific means of communication. Some of the tools that are used to implement this strategy are
(a) Adding of keywords
It includes adding appropriate key-phrases that the users use in the content to improve SEO ranking. This is an important step if you want your users to identify you on the search engine.
(b) Schedule the content
The content calendar is an important step, and it ensures that your content marketing strategy makes sense. Adding relevant content improves the page visibility and helps the brand to improve its presence.
(c) Post on social media handle
Creating a post and not promoting it on social media handles is a big mistake. It is promoting your business using a specific number of characters, hashtags, etc. Before writing the post, you should check what your audience demands, what is the right tone to talk to the audience, and how are you going to publish the posts.
Step 4 Create digital marketing strategies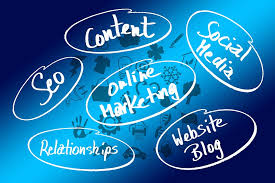 Based on the objectives, it is important to select the right digital marketing strategy. There are various digital marketing tactics that you can adopt, like an email marketing campaign, SEO strategies, paid marketing techniques. Today, there is a number of strategies that you can adopt to create successful digital marketing campaigns. Through this, you will be able to personalize your brand and improve interaction with the customer. You can take the help of technology to implement digital marketing strategies.
Step 5 Measure the results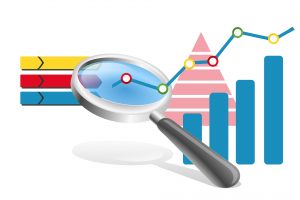 Now, the next step is to measure and analyze the results using a digital marketing strategy. Google Analytics is a free tool that can help to measure the results and create a successful digital marketing campaign. The best way to measure the results is through a data visualization technique.
What is a data visualization technique?
It is a way to interpret the facts and figures. Raw data is not useful if it is not converted into knowledge. The current amount of data is immense, and it is difficult for companies to absorb it and to draw conclusions from it. The best solution is by using data visualization techniques. It could be through graphs, maps, data tables, and much more.
In the end, we would like to conclude that when creating a digital marketing plan, it is important not to leave any of the steps. If you wish to improve your brand presence and boost yourself in digital marketing space, it is important to follow the above-mentioned steps. The technology can further help you to position and personalize your brand and to create a timely digital marketing campaign. The digital marketing tools further help you to boost your performance.