Creating a website has become a common phenomenon due to digitization. And in order to make the website visible and attract new customers or audiences, Search Engine Optimization (SEO) has become a crucial aspect.
Even though many people know the importance of SEO, only a handful of them knows that SEO is a continuous process. So, it is certainly wrong to assume that your on-page and off-page SEO will continue to shower similar results forever. That means revising all the elements of SEO is very important.
One of the quick ways of determining SEO's effectiveness is by inspecting the health of each element. And in this blog, we are going to do the same.
Today, we will take a look at some easy and quick ways of inspecting the health of SEO. But before that, let's understand –
Why does SEO health matters?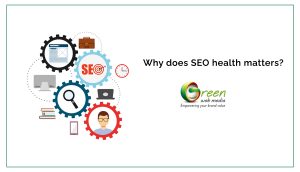 Let's face the fact; your website is your brand's number one salesperson. So, if you are totally dependent on your website to bring in potential sales, then having a healthy SEO is imperative.
And when we say healthy, it isn't just limited to how good-looking the website is. The concept of healthy is skin deep, unto the core.
Search engines like Google do not rank or index a website based on how pretty it looks. The ranking is done based on how optimized a website is. Only optimized websites are easy to find. When the optimization is neglected, the health is affected severely, meaning you miss out on many opportunities to rank higher on keywords that a lot of your potential customers may be using when searching services, products and solutions you offer.
Top Seven ways of inspecting the SEO health of your website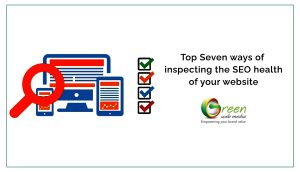 SEO is vast. So, we will try to cover some of the important areas that have a significant impact on your website's performance. Let's begin!
1- Check the title tags and meta descriptions:
Title tags are paramount as they basically let the search engines and the people know what the page's theme is. It also helps Google comprehend a page's relevancy to a user's search query while also acting as the SEO ranking factor.
On the other hand, Meta descriptions are brief summaries that tell what the page comprises. The meta description does not necessarily help in ranking the page but can reinforce a decision to click on the link.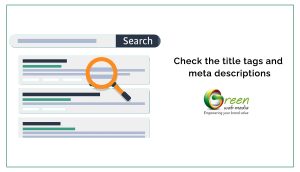 Things to keep in mind:
Avoid duplication and keep each title tag unique as per the page it represents.
Include necessary keywords when creating title tags and description.
Keep the title tags between 55 to 155 characters and include the company name too.
How to check title tags and meta description?
Tools like Mozbar will show you the information on meta tags and title tags.
Likewise, if your website has a lot of pages, then Google Search Console can give you a summary of your website's content.
2- Check your on-page copy:
While you ensure to check the Headings (H1, H2's etc.), alt tags and keyword density, don't forget that it shouldn't be at the expense of how useful and engaging your web content is.
Content that sounds spammy or repetitive will do nothing good for your website.
So, keep these pointers in mind:
Ensure that the word count is more than 300 words as a minimum.
Use your keywords without making the content spammy. If possible, opt for synonyms because Google uses Latent Symantic Indexing, meaning it knows the general context of your page even if synonyms are used.
Add keywords in the heading too.
Add graphics like pictures as they explain things quickly. With alt text, you can describe your pictures to visually impaired customers.
You can use Mozbar to check all the on-page factors that are used in making a webpage relevant for a query.
3- Inspect if you have duplicate content on your site:
No one likes reading the same things hundred times. Google isn't a fan of it either. We all know that similar and duplicate information serves a very purpose for a user's experience.
Duplicate information just looks like you were trying to spam search result by appending loads of pages with similar information. You may not realize it, but duplicate information is one of the biggest enemies of search engines.
If you doubt that your website has repetitive information, then do a simple check by typing this command on the Google search engine box:
Info:www.yourdomainname.com and proceed with clicking on the pages mentioned from the site.
Then go to the last page of the result provided by Google from your website. If you see the following message, then you may have duplicate information:
"We have omitted some entries very similar to the 200 already displayed."
4- Inspect the page loading time: 
Google not only wants the user to receive relevant information but also in a quick manner. This means the speed of your page is important too.
We have all once visited a website that took ages to load. So, our most likely response was to leave the page and go somewhere else to find the thing we were looking for.
And since mobile usage has significantly increased, page loading speed has become one of the important ranking factors that should not be neglected.
Thankfully, you can easily come across a handful of free tools for checking the speed of your site. Google's Page Speed Tool is quite effective to obtain a list of changes to be made to increase the website speed. If you have worked with a web development company to build your website from scratch, then they may help you in fixing these issues for free or at a very little charge.
5- See if your site is mobile-friendly or not:
Since the introduction of smartphones and low internet charges, the usage of mobile phones has significantly increased. So, it shouldn't be surprising to learn that having a mobile friendly website directly impacts your website's ranking.
Google is investing most of its efforts in promoting the sites that serve users through mobile devices, especially since they rolled out mobile index first.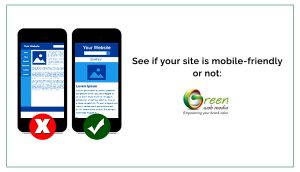 So, if you are lagging behind and do not have a mobile-friendly website, this is your call to make the changes. You can use Google's Mobile-friendly test to quickly identify what pages Google can load and cannot, meaning what Google can see.
If you come across any problem, you can highlight the same to your developer.
6- Inspect the image size on your website:
Another thing is the size of the image on your website that can impact your SEO's health.
How is that possible, you ask?
Well, we all want our customers to experience the best. So, we use high-quality images of the products and services. These high-quality images take longer to load, resulting in bored and fed-up customers.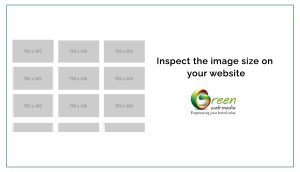 But thankfully, you can balance this problem by compressing the files using relevant tools like Resizeimage that reduces the size without affecting the quality of the image too much. This way, your website will load the image sooner, and your customer wouldn't have to waste a lot of data just to view the banner of your website.
If you wish to identify the files that are too big, then you can opt for Screaming Frog. It offers free service for up to 500 URLs. When using the free version of screaming frog, ensure to select "check images" under the mode "spider."
Then proceed with entering your website's URL and click on start. It will show all the images that Google can crawl on your website. If you come across any large files, then go ahead and reduce the size or compress it.
7- Identify broken pages:
Broken pages displaying error 404 may seem harmless, but they are not. So, it is important to keep a tab on pages that were once live and are no longer at the moment.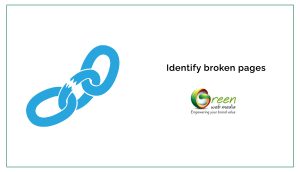 Pages can break for many reasons, such as accidental deletion or changes in URL. Even though the 404 error page may not directly impact the ranking, but it can be indexed, generate traffic or may be linked to inbound links.
If you have lost these pages, you will end up losing traffic and valuable links it was passing to your site. So, it is very important to review the broken pages on your site and redirect them to pages that are relevant. If these pages aren't causing any duplication issues, then you can simply fix them.
You can use Google Search Console's "crawl error" under the crawl tab to determine the list of all pages that are providing a 404 server response.
Over to you
Well, there you have it. These are some effective ways of checking and restoring your SEO's health. However, if you are unable to carry out these inspections on your own, then hire an SEO professional to conduct an SEO audit on your website. These professionals can assist you in finding the best solutions too.
Trust us, a little investment in SEO every now and then will go a long way to keep your overall business healthy compared to PPC.