Being a budding entrepreneur can be an exciting journey. In fact, it is more exciting in today's digital age. You no longer have to invest in a brick-and-mortar store to start the business. Or hire a random person to publicize your shop. All you need is a good website that can easily work as your digital storefront and digital visitors, who are eagerly interested in buying what you sell.
But, the question here is, "how will you attract those digital buyers?"
Setting up a website may seem easy but driving the actual traffic is a challenging task.
There are others too!
Not just you, but many people have digitized their businesses, meaning there are plenty of other people who might be selling the same services as you offer. And if you see that their business is booming online, then yours will too. But you will require optimizing your website.
Thankfully, there are various ways through which you can optimize your website for better conversion. And today, we will talk about a few free ways that can attract organic traffic to your website.
1- Create a My Business listing on Google for free:
It is reported that an optimized Google My Business Listing can easily help you gain seven times more visits than an incomplete listing. This is because, with My Business Listing, you are listing links to your website, which of course, is the best way to gain more traffic to the website.
And since Google tends to get smarter day by day, if your listing has all the information and details, then there are higher chances that a customer might waive off the website and visit your business directly. This, for obvious reasons, is better than the website visit.
2- Pay attention to on-page SEO: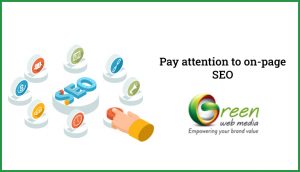 SEO has become the lifeblood for any website. And since it is free, many website owners prefer to use SEO tactics over paid-campaigns. So, even you can use many SEO tactics on each of your webpages to boost their rank and gain more traffic.
The tactics include:
Creating high-quality content that the audience is looking for.
Drafting crisp Meta descriptions for all the pages, etc.
In fact, adding a proper Meta description can work a lot in your favour. This tiny information just below the content's URL can give precise information to the audience on what exactly the content is about. Such tactics increase the chances of making people click on the link.
3- Build Backlinks: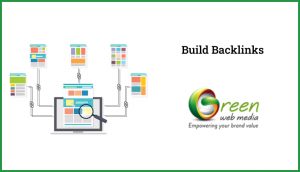 The backlink is one of the most underrated players of SEO. These links are nothing but a link to your website that is directed from another website.
In fact, backlinking your website from an industry influencer or a complementary business can help your business get in the eyes of a larger crowd. And since most traffic on well-established sites is genuine, you gain the benefit of driving qualified traffic to your website using backlinks.
Above that, Google will inspect your backlinks, and if it detects that the trusted sites are pointing the links back to your website, then Google will increase its trust in your site. And more trust from Google means an increase in rankings and obtain more traffic.
4- Get involved in Q&A sites:
Community Q&A platforms like Reddit and Quora are the best places for driving traffic to your site. You can answer any industry related question on the site and link the appropriate keywords to anchor information, content, or services on your website.
But make sure that you don't use these platforms for spamming. Or that can backfire in terms of Google's trust for you. See to it that your answers are detailed. And answer questions only if you know what you are talking about or if you have knowledge on a particular subject.
5- Get social on social media platforms: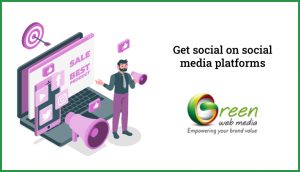 If you ask us for a free marketing tool, then we will proudly tell you to use social media platforms. In fact, being regular on social media sites can increase the traffic on your website evidently.
You can use Facebook, Instagram, or even LinkedIn to promote your blog posts or other important pages on your website. And since social media is used by 3.5 billion peoples across the world. Your chances of driving maximum traffic are always higher, but you have to ensure that your marketing techniques are up to the mark.
In fact, 74% of marketers believe social media marketing to be an effective option for promoting the business.
6- Use Email marketing to your benefit: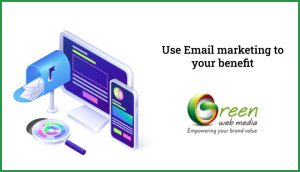 Every other working-class person has access to smartphones or laptops due to the product's affordability. And it is estimated that almost half of the globe uses email. So, it is fair to say that email marketing is one of the best ways to drive maximum traffic.
Send out regular newsletters or promoting offers using email marketing. This way, you can easily reach out to your customers without extra investment. Be sure to provide useful information or even links to webpages of your site in the emails. These links can either direct to blogs, landing pages, or even services.
Work magic through the subject lines so that the user gets influenced to open the mails.
But make sure that you do not constantly bombard the customers with emails every now and then, or else they may delete, unsubscribe or even spam you.
7- Produce and share high-quality infographics: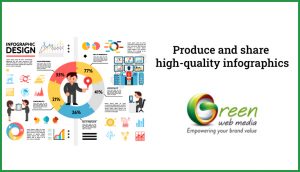 Modern marketing problems need a modern marketing solution. And that is where building high-quality infographics come in. Even though most infographics are used for clickbait purposes, but if you have the capability of producing high-quality infographics, then there is a high chance that many people will link their blogs, articles to it.
This process will become an automated marketing machine for your website. But make sure that you work with all the might while creating the infographics or hire a professional to do it for you.
8- Do guest blogging: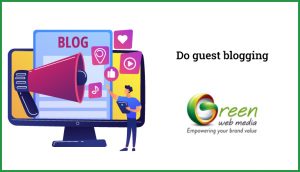 The current generation gets attracted easily by influential people. So, if it is possible, have an industry influencer publish or write a blog post for your website. Or you can take an interview with them and turn that interview into Q&A content. You can even ask the influencer to mention your business while they post the interview of blog posts. This way, you will impress your customer and attract the influencer's traffic too.
Not just this, you can even become a guest blogger by identifying complementary businesses that are relevant to your industry, in and around your area. Ask them if you can link back to your website. If they say yes, then proceed with generating relevant content that has useful information for their audience.
9- Use Hashtags: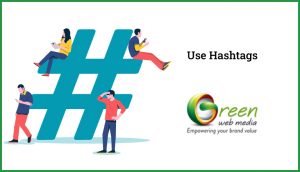 Following new trends is vital, so, start experimenting with Hashtags. When you add Hashtags in posts that are generated for the promotion of your website or blog can help you to extend your reach. And trust us, Hashtags can help you reach beyond your traditional network. Users can easily find your business by using Hashtags.
And we all know that the more eyes you garb on your link, the more traffic your website will generate.
10- Evaluate your site with Google Analytics: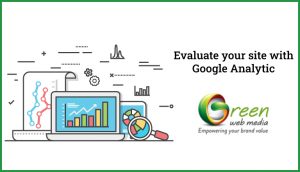 Google Analytics is free and offers impressive insights on how your website is working. You can use these insights to work on your existing strategy and drive even more traffic.
Utilize the tracked links while performing marketing strategies and campaigns. Also, never forget to audit the website analytics. This way, you will know what type of content works better among the audience and which type of content needs to be worked on, meaning you will know where you don't have to waste your time.
11- Use browser-caching tools and CDNs:
One of the best ways to speed up your website throughout the world is by utilizing CDN or Content Delivery Network. And since search engines are mainly concerned about the page's speed, with CDN, it becomes easy to load the page using servers based at a different location. The distance travelled by the information is decreased, increasing the page's loading speed.
Over to you
You must know that gaining more website visitors does not happen overnight. You will need to make efforts so that you can reach the right people.
But as we have provided you with a few tested tricks, your journey as an entrepreneur will become a bit less challenging. Use them wisely and know that SEO is a long yet fruitful process. So, have patience!