You create websites content for your customers, but it is important to understand how search engines work. If you have an idea, the next step becomes easy. And the next move is to incorporate elements that a search engine is hungry for.
Google and other search engines are known to keep their secrets well hidden. Everyone is in search of better results and rankings. Behind the outcome, there is lots of groundwork. Marketers can benefit if they know about search engine mechanisms.
How Search Engines Work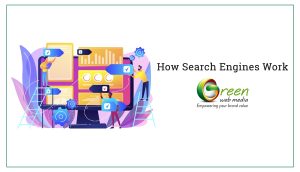 It helps to have an understanding of how search engines find, organise, and select results. In this way, you can better optimise your web page rankings. Let's start with the basics.
The SEO magic
You create a website for your business, product, or service. And you want people to notice your presence in the first instance. For this kind of web presence, you need to rank high on the search engine result pages. On the search engine, the entries on the first page take the cake.
The top three results are the ones who eat away all the share of the pie. They have a click-through rate or CTR of 30% to 10%. And the one at the end, say the 9th position, the click goes down to 2%.
In simple words, if you are not on the first page, it means your website is not performing. It is here that SEO magic will work for you.
What is SEO?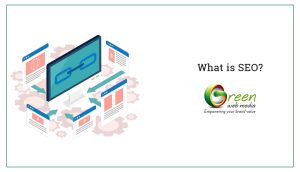 SEO is search engine optimisation. It covers everything that brands do to pull in the organic traffic from Google and other search engines to their websites. The elements of SEO include the following
1 – Site architecture
2 – Content creation
3 – User experience
It may sound simple, but SEO is a hard nut to crack, even for all those veteran digital marketers out there. The main reason is that SEO moves. What once worked can now be a cause of penalty for you. For smooth sailing, you need a deep understanding of how the structure, content, and usability work. The working behind the search engines.
Search engine giant Google alone handles over 3.5 billion searches every day. The search engine can return relevant results in 0.5 seconds. For this kind of feedback and response, a search engine needs to perform the following three things
1 – Create a list of pages on the web
2 – Access this list speedily
3 – Decide on the pages useful to each search
In the SEO universe, this process is known as Crawling and Indexing.
About crawling, indexing, and ranking
Search engines play three prominent roles to provide the results.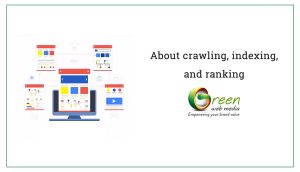 1 – Crawling
It is going through the Internet for content, searching for the code or content for each URL they locate. Crawling is when search engine bots are crawling your website for the first time before the indexing or for update purposes.
Search engines discover updated content on the web through
1 – New sites or pages
2 – Changes to existing sites or pages
3 – Dead links
For crawling, search engines use a program known as
1 – Crawler, and
2 – Bot or spider
Each search engine has its crawler, and bot or spider, which follow an algorithmic process to determine which sites to crawl and how often.
As the crawler moves on your site, it will detect and record links on the pages and add them to a list to crawl later. And this is how new content is discovered.
2 – Indexing
It is all about storing and organising content found in the crawling process. When a page is indexed, it's in the race to be displayed as a response to a query. Indexing is about the placement of a web page and a database of billions of web pages.
The extracted and organised table of contents is stored, with the information and interpreted by the search engine algorithm to measure its importance in comparison to similar web pages on the Internet.
Different servers allow users to access these pages in an instant. Sorting and storing this data needs enormous space, and Microsoft and Google have over a million servers each.
3 – Ranking
This step provides content that will give the best answer to a query that is posted by a person who searches the net, and results come in the order of most relevant to least useful.
For SEO, this is the area that matters the most, and allow insights into the progress of a website.
When a keyword is entered into a search box, search engines will check on pages in an index that are close. A score is assigned to the nearest pages based on an algorithm that follows many ranking signals.
Pages, images, or videos are displayed to the user according to the score. For your site to rank better, search engines must crawl and index your site correctly. Or else your site is unable to rank in search results.
Tips for performing better on the search engine result pages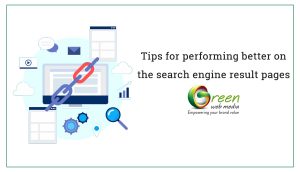 Search results lookout for a unique combination of excellent content, images, video, and Google news to create better visual effects. Now, it means you also face competition from other websites with their architecture, content, and user experience for the same keywords.
Let's discover the elements of SEO that help you perform better than your competitors.
1 – Quality content
Website content is king for SEO as it tells search engines that your website is useful. It goes beyond keywords to writing engaging content on a regular basis.
2 – Select Keywords
Keywords are the words that user type to get the information they want. It is the primary search method. Careful selection of stories can help customers find you. For instance, if you run a garment business, but you don't mention words like shirts, pants, and gowns, Google's algorithm may not find you helpful on the subject.
3 – Useful Links
Sometimes, many people connect to a particular site. Hence, search engines think this website is an authority, and thus it ranks high. It includes links from social media sources. Search engines are more likely to rate your content if you site links to other reputable channels.
4 – Description or Title tags
Search engines pay attention to title tags or descriptions in your site's HTML code. The words that lie between the < title > < /title > are relevant. They describe what the website is all about, just like you have a summary of a book or a newspaper article.
5 – Internal links on your web page
Search engines crawl through your webpages more effectively if you include internal links on your webpage. SEO professionals prefer using this tactic to boost rankings. It has the same advantage that any other link has to your site, and display the practical value of your webpage content.
6 – Webpage content
Content can make a considerable difference. Make your words as much visible as you can; a great story has the potential to pull in the crown. Plus, the selection and use of right keyword placement will allow search engines to crawl better through your webpages.
7 – Architecture
The structure of a website is crucial. You have to make websites that search engines find easy to crawl. The layout and designs of your website should have various elements. Focus on content that is organised, well- presented, and have individual website links to one another.
For example, an XML sitemap allows you to provide a list of URLs to search engines for crawling and indexing.
8 – Language
You have to bear in mind that not every user is searching in the English language. Search engines have an affinity to display search results in the same language as the search keywords.
9 – Website quality
The excellent quality of your website says a lot about how you function. Low-quality websites are sure to be pushed back by search engine crawlers. Superior quality will bring in long-term benefits.
For the final word
An optimisation is a way to improve the chances that the overall content on your website will show up in the top slot on the search results. Every search engine algorithm is an opportunity to serve better content and drive organic traffic by using the right tactics and techniques. Connect with a reputable digital marketing company to create content that works for both the people and the crawlers.