Businesses that have deployed SEO strategies know that this form of digital marketing does not necessarily show effective results from the very next day of their implementation. Many competent SEO agencies work diligently to increase your rankings gradually with quality backlinks and compelling content. The main question that arises here is "So, how long does it take for SEO to show results?"
It is wise to note that SEO isn't similar to paid media, where results are visible as soon as the ads are in action. SEO takes a bit longer to succeed. But, how long is the main question here?
Some factors that determine the duration of SEO outcomes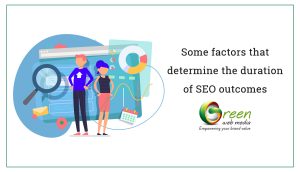 So, this guide is here to touch on some of the important aspects of SEO marketing. We are here to break it down all and give you an answer for the most asked question, "how long does SEO take to show results?"
But before that, you must know that there are various factors that determine how long SEO strategies will take to showcase effective results. Let's take a look at those:
1- The competition: The result of SEO is far quicker in fields that have low competition than the highly competitive ones. For instance, it can take a year or two to earn prominent page one visibility for keywords that are used by a lot of businesses. But when it comes to local or narrower lower competition keywords, it is possible to yield promising results in just three to six months maximum.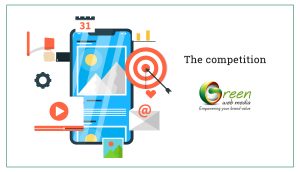 The higher is the keyword difficulty, the more time it will take to rank. So, if you are using high KD keywords, then you should expect it to take longer to show effective results. But competition isn't just limited to keywords. There are other facets to it too.
You will require considering your competitor's way of maintaining the current position and visibility. Your strategies and projections should be set after knowing what you are competing against; this includes the aggressiveness of other people's strategies too.
Use tools like Keyword Gap Tool to estimate the competitive gap and the performance against four other competitors.
2- Your website's history: If you are working on a new domain, then that will take longer to showcase the success than one that is already established. This is because a new domain, in comparison to the old and established domain, has not yet built any authority or earned any backlinks.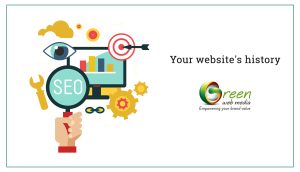 So, you can expect the new domain to take anywhere between 9 to 12 months.
But again, having an established domain doesn't mean that the results will be quicker. In fact, you may not even see any quick results if the domain was affected by Google penalty, an algorithm update, or has SEO that doesn't abide by the guidelines.
The best way to produce a projection of expectation from your SEO strategy is by considering the site's performance of over two to three years.
3- Your resources: It is next to impossible to control the website's history or the competition. But what you can control is the resources that are assigned for the SEO project. It is crucial to comprehend exactly how this will play a key role in the length of time it takes to see effective results from the campaign. The more resources you assign, the faster results you will experience.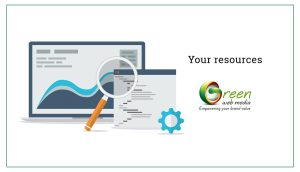 The most important resource you can ever assign is time. For instance:
Consider two businesses competing for the same keyword. These two businesses know that the key aspects of SEO are content, backlinks, and technical SEO. So, they both hire SEO freelancer's services.
Website A employs the chosen expert for five days per time every month, whereas website B employs only for two days. So, it is understandable that Website A will experience faster results.
So, this clearly shows that more allocation of time to the project yield betters results. Therefore, it makes sense to assign a backlog of action points at the start of the campaign and then prioritize it around the assigned resources.
Three important aspects of SEO success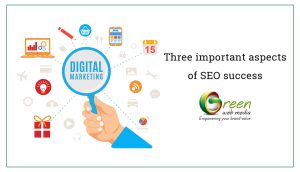 There are three key aspects to SEO success. And each of these can impact the time SEO takes to show results. Let's take a look at those:
1- Technical SEO: Technical SEO related to things such as:
Structured data
Canonicalization
Duplicate content
Crawling and indexing
XML sitemaps
Hreflang
Site speed, and name a few.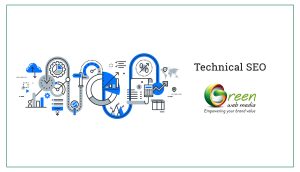 If there are any technical SEO issues on the site, then it is important to resolve them to experience the growth you wish to see. Resolving the issues on the things mentioned above can have a bigger impact than others.
Use Site Audit Tools to determine the list of areas that require your immediate attention.
But, removing technical SEO issues isn't just enough. Eliminating them is similar to removing brakes, so the site competes smoothly against others.
2- Content: If you have heard the term "content is king," then you have heard it right. This is because the content is considered one of the top three ranking factors by Google.
Why, you ask?
Well, Google's goal is to offer the users the best result for the given search query. So, it makes sense why poor content does not perform well on SERP.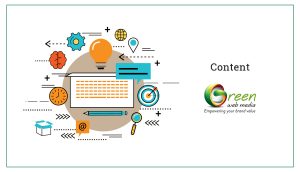 So, it becomes extremely crucial to place a higher priority on generating great content that meets the searcher's intent. But, take time to understand what is currently trending and how you can create something even better. Use your well-performing content to understand what is working and what is not.
3- Backlinks: Besides content, even backlinks matter too. Backlinks are nothing but indicators of popularity and trust and have the ability to skyrocket the ranking of a website.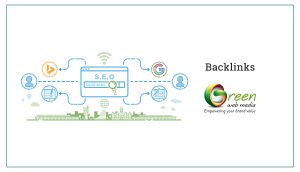 But there is no shortcut when it comes to earning backlinks. It can take time and usually requires generating exceptional content that other people may want to link. With a sizeable link gap with competitors, it can take longer to close.
Likewise, not all links are created equal. Higher quality links result in ranking faster, whereas low quality can result in a penalty.
So, get started with building your backlink portfolio.
Other Considerations
Once all your strategies are in place, it is important to monitor your website to make sure it experiences the needful results. SEO isn't a one-time thing. You need to do frequent reporting and maintenance in order to justify your investment in SEO.
So, how long should you wait before your SEO strategy starts working?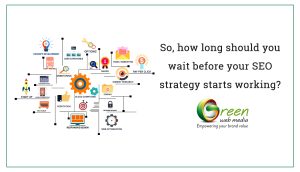 Coming to the most awaited question.
Well, typically, your SEO campaign must show a result between six to twelve months. And by a result, we mean a significant increase in traffic and correlated leads or potential conversions. But this doesn't mean that you will end up achieving all your goals. Any business that has invested in SEO should expect to see progress within this period.
Again, it is certainly impossible to provide a proper figure that is applicable for all the websites. However, based on the website's current performance and the proposed strategy, an expert should be able to give you a best-guess estimate.
Well, one cannot deny the fact that SEO strategies take longer than one expects. But you must know that Google, as well as other search engines, only wants to provide the best results for any given query. So, it takes time to gain that deserved ranking. The visibility on the internet needs to be earned by following the guidelines.
With the right strategy in place, six to twelve months is a long yet enough period to be able to experience the impact of efforts added in creating and implementing SEO tactics. It is wise to note that the specific activities you implement for staying on the top may vary based on your company and the type of website you have.
Over to you
It is common for companies to underestimate the time and money invested in SEO for its success. But success doesn't necessarily show up within a few weeks, even if you have a healthy SEO budget to rely upon. In fact, there are many companies that give up within 2 to 3 months.
So, avoid exercising unrealistic expectations. 2 to 3 months of investment in SEO won't make any difference. Instead, create a plan, set aside a budget, work with professionals and plan on being in SEO for the long haul. Trust us, SEO is one the best marketing tactic that can generate the best ROIs.
We hope our blog was able to clear your doubt!