These days, we are living in a digital world, so having a website for a business is a necessity, whether you own big or small business. If you have a business but do not have a website, then hire some professional and start building it. As you do not have a website, you are probably losing several great opportunities for your business. Having a website itself is a rock-solid marketing strategy that can help your business grow.
If you already have a website, you are a big step towards being visible to millions of people on the Internet. As per the study, nowadays, 70% to 80%of customers research a business online before visiting in person or purchasing a product or their service.
Today, there are around 1.5 billion websites around the world, with new ones created every second. Among all that internet noise and web traffic, your website and ideas should stand out from the crowd. For that, what can you do?
In a word, you should do -PROMOTION.
Why?
To find out the answer, read on.
You can have the best product or offering the best services in the world, but all these are a complete waste without effective advertising strategies. No one will know about it. Just because you have launched your stunning website, that does not mean that everyone will come flocking to it. In reality, nobody will be aware that it exists if you do not get out and advertise it.
It is the same as having a phone number. If you want people to start calling you, you have to give your number to people and list in the telephone directory. Having and implementing a solid website promotion strategy can offer you the following benefits.
1. It helps to increase the brand value of your business.
2. It makes you more trustworthy.
3. It attracts people and helps you in expanding business.
4. Effectively promoting your website means – Little Investment = More Returns
So, are you looking for ways to promote a website on Google on a budget or for free? Then, this blog speaks about a few ways to advertise your website and get more traffic without breaking your budget.
1)Strengthen Your Website SEO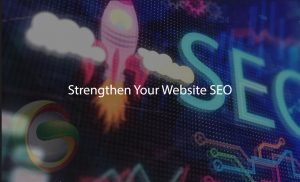 If you want to improve your website ranking on Google or other search engines, search engine optimization is the best and the most effective way to do it. SEO is completely free. In the SEO process, you have to identify the magic keywords and phrases that your target audience uses when searching for products or services like yours. Of course, SEO is an ongoing process, and it requires a lot of effort and time. You can make use of the Google Adwords keyword planner to find keywords related to your website. As per the study, 70% of B2B marketers believe that SEO generates more leads than any other marketing initiative.
2)Create Your Blog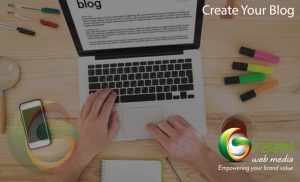 If you want to build a following of loyal readers and customers who will come back to you repeatedly, then start your blog. You should integrate original relevant blog posts into your website with video, graphics, images, and infographics to encourage your readers to share your post. Having a high-quality blog on your website can increase your ranking on search engines. It will help you to establish yourself as an expert in your field that will ultimately lead to improved conversion rates. As per the study, companies who do regular blogging can get 97% more links to their websites.
3)Try Guest Blogging
Once you have mastered the skill to write your blog, look to others in your niche market. For that, you can search out blogs that accept a guest post from guest writers. Guest blogging is a popular tactic that is mutually beneficial for both the parties that are involved. It will help both of them to get some quality leads. By guest blogging, you will get exposure, traffic, and social media shares for your website. It is a completely win-win situation for all. You can even leave thoughtful and insightful comments on the blogs you follow. Therefore, you will have an excellent opportunity to get noticed by other blog writers and their readers. However, do not forget to include a link to your website while commenting. As per the study, 79%of editors say that guest blogging is too promotional.
4)Harness the Power of Social Media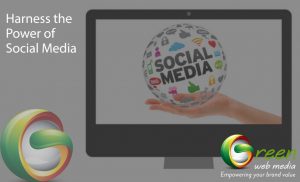 Social media is not just a way to show off your pictures. It has plenty to offer to a website owner. If you want to increase your brand awareness, you can use social media as an effective marketing tool. You can create a Facebook page or an Instagram page to promote your products and services. You can make user-generated content such as guides and tutorials on sites such as WikiHow. There are the following social media links that can be extremely useful in promoting your website. All you need to do is explore the ways each one works.
LinkedIn
Pinterest
Yelp
Facebook
Instagram
Snapchat
Twitter
Buzzfeed Community
You can check out a few social media statistics here if you want to learn how social media is becoming a useful marketing tool these days.
5)Submit Your Website to Online Directories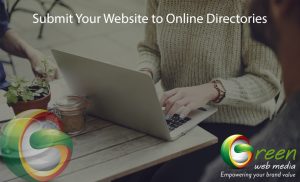 Submitting your website URL to various online directories is another good way to increase your web traffic. For that, you can take the help of free advertising spaces offered by online directories as per your industry. Here, you can submit your website URL with some additional information about your business or organization. It will improve your SEO rankings. You can submit your website to the following online directories.
Bing Places
Yellow Pages
Google My Business
Apple Maps
Better Business Bureau
Mapquest
Manta
Angie's List
Yahoo! Local
Merchant Circle
Super Pages
eLocal
Brownbook.net
Submit Express
EZ Local
Tupalo.com
Insiderpages.com
6)Reach Out with Outreach Marketing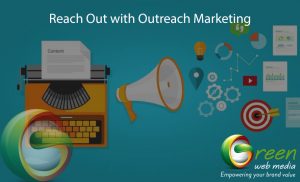 Outreach is another excellent way to promote your website. This marketing technique involves connecting with others in your business category, bloggers, and influencers, to promote your website. For that, you have to identify your target audience and reach out to them with a personalized, effective pitch via email. As per the study, personalized emails can have 41% more click through rates.
7)Make Use of Social Bookmarking Sites and Curating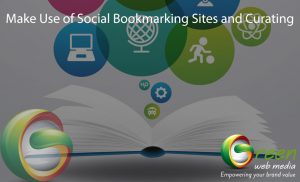 Social bookmarking sites are an effective way to reach your target audience. These websites operate based on link submission, but the emphasis here is on content. Therefore, you should include high quality and SEO-friendly content while submitting your website link. You can submit a link to individual pages, products, posts, images, and so on. These platforms can easily promote your content and drive traffic to your website by boosting your SEO rank. You can use the following social bookmarking sites to promote your website.
Digg
Reddit
WikiHow
Mix
Product Hunt
Scoop.it
Juxtapost
Quora
Akonter
Tumblr
Foursquare
8)Say it With Your Signature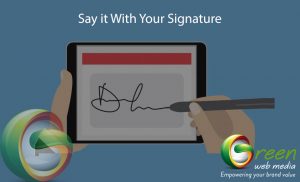 Your signature can work as an online bumper sticker. Whether people care or not, they will see it. Therefore, making use of your signature is the best way to promote your website. Ensure while sending email to anyone, you make use of your business logo. That business logo should take visitors to your social accounts and website so that they can quickly contact you. It will promote your website and increase your web traffic effectively.
9)Submit to Search Engines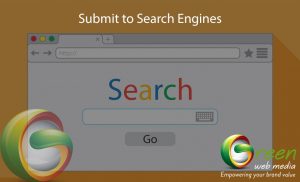 When you create a brand-new website or add new content within a week, search engines index it, find it, and show your website on SERPs. But, if you want to be indexed soon or want to double-check that your site is found, then you can manually submit URLs for free to various search engines such as Google, Bing, Yahoo, and many more.
10)More Backlinks = Better Your Website Ranking
A backlink is a hyperlink of another website on the website one is referring to at the moment. Search engines like Google and Bing use backlinks as a signal of ranking. This way, the readers get access to several links to different websites or webpages of the same website whenever needed. The reference of information becomes easy for the reader. The option of moving back and forth between sites makes the content noteworthy. Good backlinks can help to increase a website's rank and position in the search engine.
Making use of good quality backlinks for the promotion of the website is one of the essential factors in the process of Search Engine Optimization. Most companies deploy the strategy of using powerful backlinks in the process.
11)Focus on Quality Content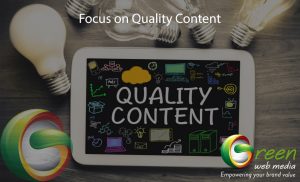 Authoritative and compelling content proves the credibility of the website. The content should contain all the information that a potential customer is on the lookout for. Engaging content is going to make the reader go through all the details and click on the 'contact us' link. Even if someone is casually browsing, with compelling content, they know where to land the next time they need the services. B2B buyers value quality content and use this as a decision-making barometer. Stats says that 47% of B2B buyers consumers anywhere between 3 to 5 pieces before engaging with a sales rep.
Good quality content is compelling, meaningful, and informative to the readers. It also means that the material has been optimized on the search engine. So that with the most frequently used keywords, the potential customers reach the intended client's website. The SEO expert has to focus on the most likely aspects of the searches of potential clients evolve.
12)Giveaways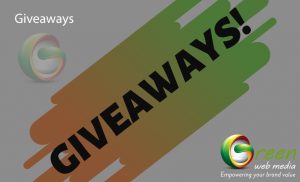 One of the best ways to build clients' databases, fascinate new customers, and developing existing customers' loyalty is by giving away gifts. Online contests are the best way to make the customers enroll with us, keep them engaged, and visit our websites now and then.
Freebies are, no doubt, one of the most useful inbound marketing tactics. Steps like downloadable ebooks for email opt-ins, sharing posts on social media, or collecting user-generated data will help in your growth endeavors. Such giveaways can help attract a whole bunch of potential customers who would want to keep in touch for a long time.
13)Never Ignore Power of Email Marketing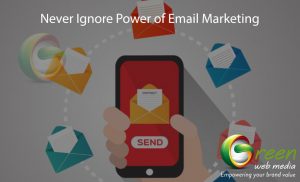 Marketing has lost its essence of traditional marketing. The marketing on the internet is big business; most of it comes from SEO. Companies optimize the search engine so that they get the most business-related traffic. Web marketing also consists of marketing via emails. Once a customer logs on to the website, they get an alert to subscribe for future notices and promotions. Once they enroll for future alerts by clicking 'OK', they are given timely updated in the changes in the products or services and new launches. This way, the customer can stay connected to the client's business updates. The clients, this way, have far more possibilities in building a future-oriented prospect. Research shows an ROI of $42 for every $1 spent on email marketing. This certainly is a great technique to boost organic traffic.
Closing Lines
When you develop a website, your ultimate goal is to get as many people as possible to visit your website and read the content. By visiting your website, they can learn about your services, products, company, and you. Therefore, if you want to survive in today's competitive market, website promotion is an essential thing.
If you are not doing it, you are making a huge mistake. The reason behind it is simple – website promotion makes you perfect and capable of competing against your competitors. If you want the people will keep doing business with you, you have to compete hard in the market.
Hopefully, the website promotion tactics and ways listed above will be useful for you. Put your effort, use the above tips, and place your business at as many resources as possible to witness the best results.
Do you implement any other technique to promote a website on Google free? Then, share it with us. If you have used any of the above-listed ways to promote a website on Google and found success, then we would love to hear your success story in the comments below.