Have you ever been stopped by someone on the street, showing you a little piece of paper, and asking you, "Can you direct me to this address?" You look at the person – he looks exhausted, fatigued, frustrated, and clueless. He's probably been wandering around for hours looking for the address and has perhaps stopped 50 other passers-by before he stopped you. Sadly, none of them could tell him the address.
Now put yourself in his shoes. You're looking for an address for hours, but you just can't find it, and nobody knows where it is. What you could do in this situation is open Google Maps and check the location. You thank the Gods for gifting humankind with a GPS – it's the best technology ever invented, you think to yourself. You can finally go to the place you've been looking for – but wait! How will you find it on Google Maps? You go to their website and try to find any link to the map, but there is none! And to your horror, you have no idea where you are! How will you find the place now?
Now business owners, pay attention. You could lose a potential customer if this happened to a person who was trying to find your business. He will not roam around aimlessly for hours. At one point, he's going to give up, go home and find another company. And you will lose a client simply because you didn't put a proper link to the map on your website.
Now you must be thinking about how to mark a location on Google maps. Well, worry not reader, this blog will help you to add your website on Google Maps.
Why Should I Link My Location On Google Maps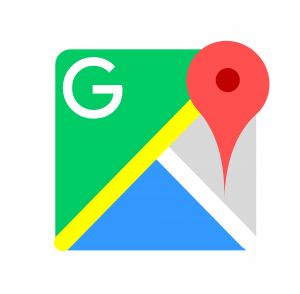 When a visitor is accessing your website, he or she will want to know where this particular organization or business is located. Keep in mind that in today's date, it's necessary to have an online presence. It is of absolute importance that you link your business to Google maps, and there are several reasons why.
Google Maps provide a detailed view of an area, giving you street view, which is regularly updated, for a first-hand experience so that you can get a clear idea of the city and find a location quickly. When you link your business to Google Maps, it makes your business easy to locate, more visible, and understandable. When someone is searching for a business/service online, your business will come in their result, with all the details like – location, opening and closing hours, reviews, and all the other relevant information that might be useful for the user. It might gain you a customer that otherwise would be tough.
If you link your website to Google Maps, it will gain you more substantial web traffic or visitors to your site. When someone is looking for a particular business, and your business pops up with your website, the person is likely to click on that website link to check it out. It will increase your search engine rating, which means your website is more likely to pop up to a more significant number of online users.
When your website is linked to Google Maps, it will be easily findable, and all the information about your business is readily available to the customer, people will find it more useful which will not only increase visitors to your site but also act as a marketing tool for which you don't have to pay a dime!
For your business to prosper, you need customers, and customers can only come only when they at least know about you. By providing you physical as well as the virtual location on Google Maps, you make it easier for the prospective clients to find you. Google Maps can serve to do free internet marketing for you too. Therefore, the quicker you get your business linked to Google Maps, the better.
How To Show My Location On Google Maps
Now that you are aware of how important it is to add your website to Google Maps, you might be wondering how to add your business to google maps free of any charge. There are some simple steps you can follow to do that.
1. First of all, you need to claim your business on Google Business. Go to https://www.google.com/business/ and click on "Get On Google."
2. Now enter your business name and address in the Search Box.
3. Now, if your business is an established one, you should be able to find your business name on the list that will pop up when you search. If it doesn't, click on "Add Your Business" and add all the details it asks.
4. Make sure the address you put here appears similarly across the web. Be consistent with how you write your business address.
5. Now near the end of the form, you will find the "Category" option. Choose correctly because that is how Google is going to classify your business.
6. After you have registered, Google will verify your address. You will need to wait for a couple of weeks to receive a postcard with a verification code. You will also get an option to verify via text or call. You can choose that option too.
7. Once you have received the verification pin, you can confirm your business by setting up a Google+ page.
8. Now that you have an official business page on Google, you might be wondering how to find my location on google maps.
Your client shouldn't have to copy-paste the street address every time they are trying to locate your business. Therefore, add the street address on your website and link it to Google Maps so that the visitor can quickly find you. Here are the steps to follow:
1. Open the website of Google Maps.
2. Type your business's address into the search box and press Enter. The map will locate your business using a red pin.
3. Now you will find the sprocket in the lower right corner. Go there and choose "Share" or "Embed Map." You will find a link displayed there. Copy that link.
4. Now go login to your website. Select the text of the address and insert the link you copied from Google Maps. Now save and update the site. Your website gets successfully linked to Google Maps.
5. Now when a visitor comes to your website, he or she can find the address and just tap on it to directly open the Google maps, which will show your business with a red pointer. The user can now zoom in or use the street view to investigate the area. Therefore the user can easily find your business no matter where it's located.
How To Add Multiple Locations On Google Maps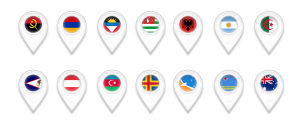 If you own a business or run an organization that runs more than one office and may be different offices are focused on handling various tasks, your clients might need to go to various offices for their different needs and requirements. You might own a business that has many branches located all around the world. In that case, you need to add multiple locations to google maps. Follow these simple steps to create a multi-location Google Map.
Go to the website of Google Maps – google.com/mymaps
Now you will find an option "Create A New Map." Click on that.
Now to add locations, you have options. You can either do it through searches or a list of imports.
If you decide to search and add the location, you can type keywords in the Search Box to look up the business and use the red pin locating your shop to display details. Now choose "Add To Map." Use the list on the left to edit or delete items.
If you want to import a list, you can do that too. You can import a list of locations from CSV, XLSX, or a KML file. There must be one column that contains all the critical details like the address, place names, or the geographical coordinates – the latitude and longitude of your business. Remember, there is a limit of 2000 rows to a single map layer.
If you want to make it even easier for the user to find your location, you can add a line or route to facilitate the navigation. Add all the walking, biking, or train routes to your office, so it becomes easy for your client to find your business.
Now go ahead and select "Share." Add a map title and a short description before saving the map. You should now be able to access the Google Share option. Remember to make your map public when adding it to your website.
You will find three vertical dot menu to the right of the Share option. There choose the "Embed On My Site" option to get the HTML code. Now add this code to your website.
For Small Businesses Without An Address
If you are a small start-up, just started your business, not an established one, you need to know how to add a business to Google maps without address. Even if you are a small start-up, you still need customers to grow. And as mentioned before, Google maps can act as free marketing if you link your address to Google map and making your address more accessible for your customers to find you easily.
Studies show that a lot of companies do not have a website. A 2013 report shows that 58% of small businesses in the United States do not have a website. Another 2013 report by Reuters shows that about 40% of companies in Belgium, Germany, do not have a website. Other small businesses belonging to European countries also do not have a web address.
When looking for a business or service, the first thing he or she does is to look it up on the internet. If you do not have a web address, you are losing out on those customers. In such a case, what you can do is create a page on Google+ page.
Create a Google+ account if you already don't have one.
Now create a Google+ page. Choose the "Local Business" option that is connected to a physical location.
Now enter the details – your country, phone number, address, contact information, working hours, etc.
Now click on "Verify Now" and get verified on Google+ through verification code.
Now that you have created a verified Google+ page, you can go ahead and link your physical to Google Map using the previously described steps. That way, when people are looking up a business, your Google+ page will also pop up. When they click on your page, they should be able to see the address you have provided. If you have linked the address with Google Maps, you don't have to worry about how to show my location on Google maps to my potential customers.
Signing off
No matter which sector you belong to or how big or small your venture is, getting it on, Google Maps will be beneficial. As you can see, Google Maps can help you boom your business with a simple link. Keep in mind that you have chosen the location correctly. It is helpful if you can provide possible routes to reach your site. It is not desirable for your potential customers to feel like navigating through a maze when looking for your business. Maybe you can find a location that is more accessible for your customers to reach there easily. However, even if it's on the top of a mountain, Google Maps will be able to locate your business. Therefore, link your business address on Google Maps now and put it on your website where the link is easily visible. Even if you do not have a website, you can always create a business page or a Google+ page and link your address there on Google maps. Be wise, and don't miss out on customers!