Ask a marketing executive or an entrepreneur about what they would like the most in the world, and without any doubt, they will probably tell you "MORE CONSUMERS." As per the study, approximately 61% of marketers say generating traffic and lead to their website is their top challenge. If you are a business owner, you definitely have also gone through it.
You have everything – brilliant brand, premium services, and products, and attractive and professional website. However, you are not getting more sales and enquiries through your website.
Why?
Probably, your website has been designed to look attractive but not designed to convert. In such a case, you need a kind of website that generates qualified leads. Put simply; your website should help you convert your visitors into loyal customers by generating enquiries.
You must be aware that the lifeblood of any business is sales. These sales come from leads, and more leads come from enquires. These enquiries can come from your website.
In short,
More Leads = More Sales = More Cash = Happy You
Let us envision a simple scenario.
Imagine, on one fine Monday morning, you open your inbox and see ten hot leads are waiting in your inbox. Do you think there is any other productive way to start the work? Your answer would be – NO.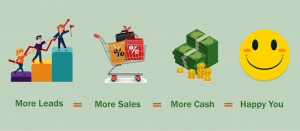 Lead generation is not a brand-new form of acquiring new business, but these days, the latest business trends and time necessities have found a better way to generate new leads. Today, there is no need to sit at a tradeshow table for hours or set up a display in hopes that target customers will fill the form. Nowadays, you can have leads generated and sent to you using cutting-edge technologies and feature-rich, responsive, well-functional website.
Before diving deep into how to get more sales leads or how to generate enquiries, let us first understand what website traffic is and why web traffic is important.
What is Website Traffic, and why is it Important?
Website traffic simply tells how many users are visiting your website.
More website traffic = More opportunities you have to convert users.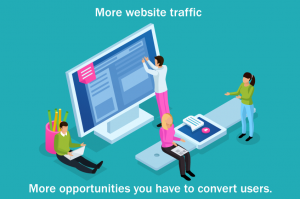 However, many times, you observe that you are getting more traffic, but its conversion rate is lower. The reason behind it is simple – the traffic is not targeted. That is the reason, though more people are coming to your website, but not purchasing your product. The qualified web traffic or sales lead plays a vital role in pumping up your sales.
Therefore, if you are searching for the sure-fire ways to increase the number and quality of your sales leads and enquiries, this blog is for you.
This blog unpacks 11 ways to get more sales leads.
1)Make it Simple for People to Contact You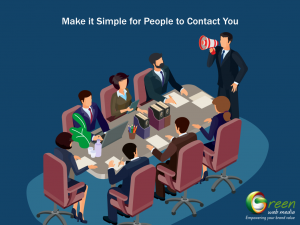 If you want people to get in touch with you, you need to make it easy for people. For that, you can include your phone number or an email link in the header of your website. It is really an essential element because it makes it easy for people to contact you no matter on what page of your website a visitor is.
As per the study, adding a phone number to your website header brings peace of mind to consumers and people you do business with. It helps in building trust in your visitors and removes their fear that you will fly by night. You can create a sticky header and make your contact details more visible for a user. It means it is easier for them to contact you at any time of the day. It will automatically increase the leads on your website.
2)Add Testimonials About Your Service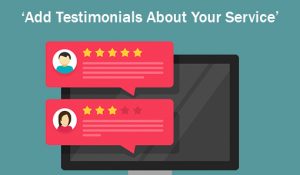 It is common that when people are not sure, they look at others to decide what to do. That is the reason you should always include social validation in your website. You can incorporate that in the form of testimonials.
As per the study done by Dimensional Research, including positive testimonials on your website can influence your customers' buying decision. The social proof generated through testimonials will help promote your brand credibility. As per the research, 50+ reviews per product can increase conversion rate by 4.6%. Briefly, user reviews are proven sales-drivers. Most of the customers want to see it before deciding to make a purchase.
3)Include Call to Action Button On Your Website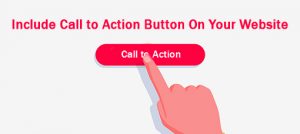 Whether you own a small business or have a well-established big firm, you should have a call-to-action strategy. The reason behind it is your aim is to encourage your visitors to book an appointment with you, visit your office or shop, or make an enquiry or request a quote.
It is a common human psyche that whenever we are told to do something, we respond to it more effectively. Therefore, you should include a clear call-to-action button with a simple short instruction containing a specific response or goal you want a user to complete. For example, contact us, find out more, and so on. You should always position call-to-actions up high on your page and in the center position to make it more visible. As per the study, personalized call-to-action increases conversion rate by 42%.
4)Develop a Live Chat Service for Your Website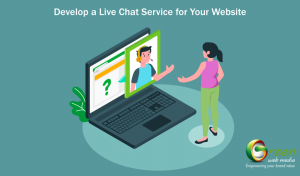 Live chat is an important feature that you should incorporate in your website to help drive more enquiries and leads from your website. When you add a live chat feature on your website, it will allow users to engage in a live conversation with you directly. It will be helpful for new customers if they want to acquire more information. Moreover, in the same way, it will be beneficial for current customers if they need any support.
In today's modern life, time is a constraint. Therefore, the live support system is a faster and more efficient method compared to phone calls and emails. Therefore, the simple logic here is that – the quicker they get the response from you, the more likely they get to convert. According to research done by CrazyEgg, 38% of customers are like to buy from a company if they offer live chat support.
5)Start With a Basic CTA on Your Homepage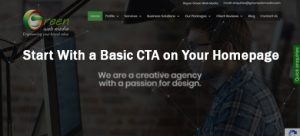 Your Homepage's CTAs can catch a user's attention effectively. However, that does not mean you should bombard your visitors with an invitation to see the longest or the complex content you have. Instead, you should offer a free trial or subscription to a newsletter. You can include "subscribe to updates" or "try us for free" basic CTAs. You should try to make your consumers' browsing experience as non-invasive as their purchase experience by offering them free subscriptions. When you provide a free trial and demo, it will work like bread and butter. It will help you to create a contact list of leads to whom you can contact to sell your product or service.
6)Include the Thank You Pages and Auto-Responders
When a visitor fills and submits enquiry form, that inquiry should reach to the concerned person. Otherwise, the visitors lose directions because they do not know what happened after they have submitted the form.
Therefore, including a well-designed thank you page is a great idea. You should keep testing it regularly to ensure it is working fine or not. Try to make it fast as we all love prompt responses. Auto-responders are another excellent way of assuring your visitors that you will get in touch with them soon.
7)Demonstrate Your Product or Services With Visuals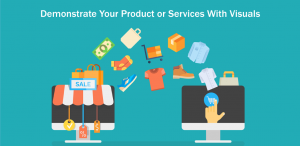 If you are providing a particular product or service, show it off on your site. By using visuals such as images, videos, and infographics across your website, you can increase your sales leads effectively. By including such visuals on your website, you can offer your visitors information about your product and services, and it will keep your users engaged too.
As per the study, consumers are 64% to 85% more likely to buy a product after viewing a product video. If you include video on your webpage, then you can experience a lower bounce rate and a higher conversion rate as compared to other text-heavy pages.
8)Improve the User Experience of Your Website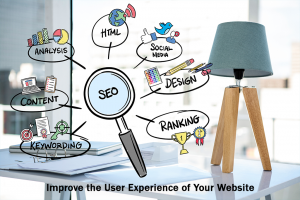 It is of utmost importance to deliver a remarkable user experience for your clients, whether they are visiting your website via PC or mobile. It means your website must be responsive to all devices. If your website is not responsive to devices, then the chances are that they will leave your website. It will lead you to fewer enquiries. Therefore, to take charge of the online audience, you should develop a responsive website with properly visible contact details. Make it more effective by offering simplified website navigation through internal linking and by fixing the broken elements.
In short, making your website pleasant to use, you can boost enquiries and sales. It will help you to create a positive user experience. Try to solve some common UX issues, including page load speed, page complexity, and website responsiveness. Addressing these issues will offer your users an improved experience and increase retention rate. In the end, this improved engagement encourages more enquiries or sales. As per the study, intentional and strategic user experience can raise conversion rate by 400%
9)Test, Test, and Test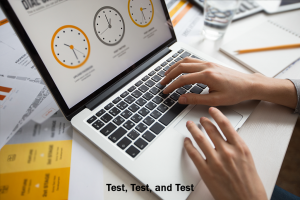 Understand that people do not like to spend their time filling out lengthy forms or giving too much personal information. So, just simplify the process. Include only that information in your contact form that is essential. Try to limit your number of fields to five or less. Make it easy for your visitors to contact you and make an enquiry. You can always contact them later on and gather more information if you want to collect it. So, keep testing your contact form and make changes if you feel you are not getting enough enquiries. Include appealing content, test with different messages and call to actions.
10)Show Off Your Awards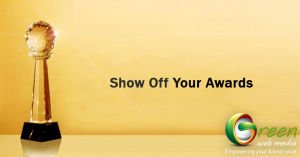 If you want to set your company, product, or services apart from your competitors, you can do it through awards and accreditations. So, if you have such kind of awards and certifications, then highlight these on your website. It will help in building credibility, and your customers will see you as a true professional. You can include these on a dedicated page or use the footer of your website for it. By doing so, you can increase sales leads and generate more enquiries.
11)Include Engaging Content
We all know that when it comes to digital marketing, content is king. Having good engaging content on your website can help increase conversions. You should regularly post valuable content on your site and blog. It will increase your business's credibility and trustworthiness. When you provide your customers with relevant and useful information, they will see your company as an expert in that particular field. The simplest and effective way to do that is by starting a blog. Then, you can post regularly on it, such as news, updates, and information. As per the research, engaging content can earn you 3X leads than paid search.
To Sum It All Up
Concisely, there are many reasons your website is not getting enquiries. Hopefully, by reading this blog post, you have more of an idea of why you are not getting more sales leads and how to increase sales leads.
As discussed above, there are tons of ways to drive traffic to your website from social media to in-person marketing and everything in between. However, the most effective method depends on your brand and your consumers. There is no one-size-fits-all solution when it comes to boosting your ROI and lead generation. You will see which one is performing well only by trial and error.
By implementing the above-discussed tips and tricks, you can transform your underperforming websites into a resilient, reliable driver of new leads for your organization.
If you have your tips for increasing traffic to your website, share your ideas with us in a comment box below. We would love to hear them.