In the recent few years, the ecommerce world has skyrocketed immensely, not only in terms of popularity but in terms of competition, too. Similarly, the acquisition cost has increased, making it intensely harder for online retailers to produce new customers without breaking their budget.
Due to such a competitive landscape, most ecommerce marketers are forced to rely on low-cost high-scale channels. Thankfully, SEO has proven a notable model to do the same. Besides, being visible on search engines is one of the critical elements of owning an online store, and a strategically planned and executed SEO campaign has the ability to make a difference for your online store.
If BrightEdge 2020's report is to be believed, then 68.0% of online searches begin from the search engine. This means the role of the search engine is extremely crucial, and so is SEO.
But, how would you ensure your SEO campaign is up to the mark to boost the website traffic?
Here are some important tips to boost the traffic using SEO:
1- Keyword research
The first step in creating any e-commerce SEO campaign is performing keyword research. Employing the right keyword set is crucial to obtain decent search volume and even have a proper conversion rate. But, that doesn't mean that keyword research is so simple.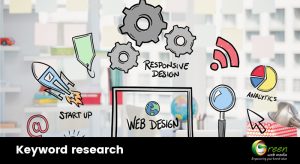 In order to choose the right keywords for your business, you will require understand your buyer's intent. You can utilize various keyword research tools to discover relevant keywords for your business.
Once you determine relevant keywords, ensure that you use them seamlessly across the website. You will require showing the most relevant pages for each keyword.
2- Optimize product pages
Most ecommerce site developers reduce their work by copy-pasting descriptions from product pages – which isn't a fair process at all. You will require walking an extra mile to make sure your products have well-engaging descriptions below them.
With a good product description, your aim should of attracting to the needs of the customers. The description should be well-optimized for online ranking. Keeping the language simple, interactive and adding them in bullet points is crucial for creating engaging content for the website.
3- Work on the mobile experience
As per Statista, nearly 52.2 per cent of global website traffic comes from mobile devices. And since it is evident that most people use mobile phones to browse the internet or purchase something, it makes zero sense not to have a mobile-optimized online store.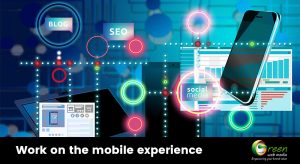 But, ensure that your mobile-optimised e-commerce website page is desktop and other devices friendly, too. People use a combination of electronic devices on a daily basis; therefore, keeping your website well-optimized for all types of devices is crucial.
4- Add a sitemap to the search console
Although many ecommerce platforms create automatic site maps, it is crucial to submit the site map to the search console without fail. A site map is nothing but a list of all the vital parameters of the site.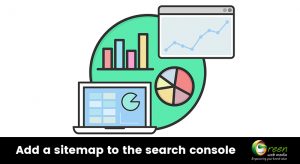 Site map ensures that your web pages are visible to the crawlers so they can easily crawl and index your site. In short, submitting a proper site map is important to make sure that your website gets discovered for the searches conducted.
5- Optimize the category page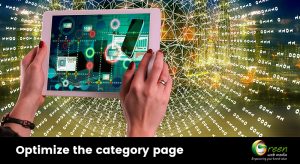 Just like your product page, the category page matters a lot, too. This means, even for the product page, you will require following proper principles to create unique and creative content. Here are a few tips for creating excellent content for the category page:
Optimize the category titles in sync with the researched keywords
Optimize the meta description in a similar fashion
Include category H1 tag
Add internal links and descriptions
Include images because visuals in the product description can help in enhancing product sales. Add visuals throughout the category page.
Add a custom graphic header to further make the description relatively optimized for the search engine.
6- Optimize the reviews
As per Inc., 91% of people read online reviews, and 84% trust them, similar to any personal recommendations. So, yes, reviews act as a strong force that helps in multiplying new customers in your online store. The best way to attract new customers to your store is by optimizing the reviews.
With content-rich reviews, you can provide fresh information about the recently launched products. While building a review platform, pick the one that embeds the review content to the HTML file directly. This way, both users and search engines will be able to read the content easily. This process, in turn, can help your business to generate qualified leads.
7- Index only one version of your domain
To prevent duplicate content, it is best to ensure there exists only one copy of the particular page on your domain. This is because there is nothing uncommon in seeing an entire website duplicate, but that would result in both the pages (similar page) competing against each other, meaning there is a chance of getting outranked.
By taking proper steps, you can prevent duplicate pages on your site. Use reliable tools like SEMrush, Review Google Analytics Data, Screaming Frog or something similar to crawl your site effectively for duplicate pages.
Once you come across duplicate pages, work with reliable experts to get rid of them accordingly.
8- Embed the products within the content strategy
Your ecommerce marketing strategy and content strategy should go hand in hand. Your content should be able of promoting your products without seeming pushy or discriminating.
Almost every person searches for things to gain information of some kind; your content must target those informational keywords that focus on the solution to the audience's problem and not just your product.
Also, when you write content, SEO should always be in your mind. But don't overdo it, either. This is because Google wants the users to be happy, but without your site breaking any of the set algorithms. For instance, using keywords in your content is a brilliant choice, but overstuffing your content with keywords is where the problem begins.
9- Create appropriate content
Google aims to organize global information and make it accessible and useful on a universal basis. This means your aim while creating the content should be of helping Google to achieve its mission. And to do so, you will require creating web content that answers the user's search queries.
When you or your content strategist brainstorm for content ideas, try thinking about the user's goal – such as user intent, desires and needs.
For instance, if you successfully serve the users with a corresponding product based on their search query, you end up fulfilling their desires. When drafting content, keep three things in mind, such as:
Create content with clear conclusions
Focus on offering quality over quantity
Write for readers/audience/customers instead of writing for algorithms
10- Don't forget meta descriptions
Meta description or HTML meta tag is used to describe a webpage's content. And even search engine result has one that is displayed underneath a page's URL and title.
It works like a mini advertisement that promotes your page's value proposition and entices the reader to click on it.
Even though meta descriptions don't directly improve SEO, they do help in increasing the organic CTR. Your marketing team can use CTR as a metric to pinpoint the advertises' relevance, search result or page element. In simple terms, the higher the CTR, the more traffic your website will get – even if your site isn't ranked first for a keyword.
Over to you
There you have it – the latest and trendy SEO tips to boost your ecommerce store traffic. But, keep in mind that these SEO tips will take time to show effects.
So ensure that you develop a reliable ecommerce strategy that is capable of sustaining the ever-changing algorithmic changes. And ensure that you implement the strategy right away because, as we said before, SEO takes time to show its effects.
You can also work with SEO experts at Green Web Media to get the required assistance.