Organic traffic is beyond any other type of marketing traffic. Any potential site visitor is a possible conversion if it discovers your brand before your competitors. This is the exact USP offered by SEO.
Organic site traffic delivered via targeted SEO campaigns do not incur any upfront marketing expenditure. This is in stark contrast to sponsored advertising in search or social media.
The importance of SEO for eCommerce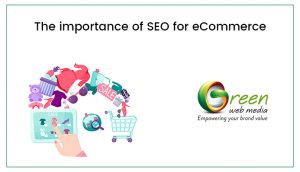 Let's face it – many online merchants remain stuck when it comes to e-commerce SEO growth. They don't know how to create landing pages that attract huge volumes of traffic and perform well on SERPs (Search Engine Result Pages).
Any modifications to your webpage should be done with caution. This way, you'll be able to analyze what works for this website and what doesn't. You'll be able to reconfigure your approach before those changes becoming permanent.
1) Develop an Impactful Meta Description
A meta description is a brief summary of a page. It is generally of about 160 characters or less. This description appears in search results and provides a searcher with a sense of what your page content is about.
When people enter search terms, the results will show a range of sites. Therefore having different meta on each and every page has to be a part of your e-commerce SEO marketing plan!
Hence, the content of your meta description will directly impact what people on the search engine.
2) Accept Schematic Markup
Schematic markup is among the most powerful yet neglected SEO e-commerce techniques. Websites that employ schema markup will rank higher in SERPs than firms that do not use markup.
According to one research, websites using schema markup rank four spots higher in the SERPs than those not using this technique.
There are hundreds of different sorts of markups, ranging from toy stores to medicinal dosage plans. If you have any sort of data on your website, it almost certainly has a corresponding itemscope and itemtype.
3) Use URLs that are Canonical
A canonical URL is the web address of the page that Google believes is perhaps the most indicative of a collection of duplicate pages of the website.
For example, if you have many URLs for the same page, Google will select one as the canonical URL. It is important to note that the pages do not have to be exactly the same.
Small modifications in grouping or selecting of list pages do not make the page unique. A duplicate may be in a different domain than the canonical.
4) Effective Use of Social Signal
The aggregate shares, likes, and general social media exposure of a webpage as interpreted by search engines are referred to as social signals. These actions, like backlinks, add to a page's organic ranking and are regarded as another type of citation.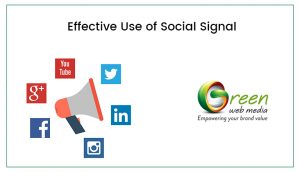 The number of retweets, mentions of community websites likes Tumblr, Reddit, etc., Facebook shares are some crucial social signals that can majorly impact an e-commerce SEO.
Enhanced social signals imply a high level of domain authority and reflect the worth of a URL.
5) Use Dynamic Sitemaps
Long-tail keywords are one of the most significant opportunities in e-commerce SEO. These search queries are generally four or more words long and have a low search volume. Dynamic sitemaps are one method to capitalize on long-tail search phrases.
Consider purchasing software that creates dynamic sitemaps automatically. Dynamic sitemaps are automatically created XML files that outline all URLs on your website in a way that Google can understand.
By doing this, you can be certain that Google's crawlers are getting the information they require on a regular basis and that the URLs are accurate and up to date.
6) Effective Content Promotion
In today's SEO world, link quality beats link quantity. A single backlink from a reputable website is worth more than hundreds of fabricated links placed in comments, blogs, or other low-quality websites.
To create natural, authoritative connections, you must first create something worth connecting to. Whether it is an infographic, an engaging blog, or fresh research, it must interest your viewers.
Partner publications will be more willing to provide your material to their readers if your content is informative rather than promotional.
7) Consider upgrading to HTTPS
Google has made a significant public effort in the last couple of years to encourage domain transfer to secure HTTPS settings. Beginning in July 2018, any website that does not have HTTPS in its URL address will be labeled as "not secure" in the Chrome browser.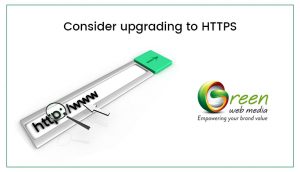 Customers will not give you their credit card details or other personal information if they do not believe your website is secure. If you want to keep increasing organic traffic and build consumer confidence, you'll need an HTTPS setup on your e-commerce website.
8) Transcribe Your Video Content
Video content is an excellent method to increase brand visibility and enhance e-commerce SEO. Almost 70% of buyers say they purchased a product after seeing a promotional video on social media. Furthermore, when combined with excellent text, video content has been shown to improve organic traffic by nearly 200%.
When companies post video material, many fail to include textual transcripts. Google will see that you have released a video, but without the transcript, they will have no idea what it is about.
If you intend to create videos on a regular basis, consider posting the video to YouTube and embedding it on your website alongside the transcribed audio beneath.
9) Website Speed should be considered
Optimizing your website's load time can prevent the loss of around 7% of potential conversions. If the content or appearance of your website is unappealing, 38% of your website visitors will abandon it. Approximately 47 percent of users anticipate a website page to load in two seconds or less.
According to Google's best practices, a page should load in less than four seconds, and the quicker your site gets, the better. SEO professionals must immediately detect and address any issues that are slowing down your page speed.
To determine the health of your site's performance, start by tracking the bounce rate, loading speed, and time on site.
10) Deindex Products That Have Been Discontinued
When your items sell out, you'll most likely create a 404 error page on your website, indicating that the page no longer exists. This implies that browsers will not be able to discover any information if they try to explore your site or access the page via an existing link.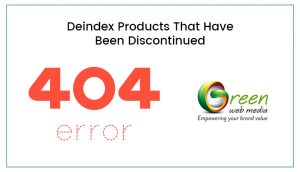 Unfortunately, these 404 sites are frequently linked to from both internal and external sources, trapping Google crawlers who become confused by too many redirection or dead ends.
Instead, decrease 404 pages by developing a method for promptly and gently removing the old page from the Google index. You may also immediately return customers to the category, brand, or family page. This action allows them to continue exploring even if a certain product is unavailable.
11) Prepare for Voice Search
Voice search using personal assistants such as Siri, Cortana, Ok Google, and Alexa is becoming more popular. Some predict that by 2022, voice search will account for half of all searches.
In 2017, around 13% of all households had a speaker, a figure that is anticipated to rise to over 65% by 2024. Now is the moment to begin focusing on the voice search feature for your website.
In order to succeed in today's technologically advanced, it is quite crucial to be ready to update your online store website based on trends.
Many of these steps not only assist in boosting your e-commerce SEO results but they also enhance the user experience on the site, which is one of the finest content marketing techniques. It improves your SEO performance, lead conversion, and the number of repeat customers, all of which benefit your business.
To sign off
These 11 basic SEO approaches may make or break your e-commerce business. When we consider the effects all of this may have on your rank on SERPs and bottom line, even employing an SEO firm will be cost-effective.