Your website is the face of your brand. It's the first place of interaction with your consumers or clients. And you should know that people make snap judgements. It only takes 0.05 seconds for users to decide whether they want to stay on your site or leave. As a business owner, you need to first invest in a modern, updated, and beautiful website that catches user's attention successfully.
You might not know, but 88% of users are unlikely to return to your website after a poor experience. It highlights the importance of having a stellar website in all aspects. Whether content, website design, or technical stuff, your website should perform well in each area to attract and retain customers. This blog has three parts where you can learn how often you should update your website, different types of updates, and signs that you need to update your site.
Part 1 – How often should you update your website?
You should think of your website as your most effective marketer. If you want to impress people, develop trust, and increase sales, your website must be professional, up-to-date, and flawless. Thus, you should update your company website to align with your company goals and values. The short answer is, update your website as often as possible!
It is crucial to have an updated website for your consumers as well as search engines. When you regularly update your website, Google recognizes it as relevant. Since relevance is one of Google's important factors for search engine rankings, if you update your website frequently, you will get more success with organic search engine ranking.
Imagine what will happen to your vehicle if you go without maintaining it for 2-3 years. Your car would probably become dysfunctional or not run well. But that doesn't mean you should get a new car each year. Instead, things like oil changes, brake replacements, and tire rotations, etc. can help keep your vehicle running smoothly.
The same logic applies to your website. Regular updates on your website, keeping it fresh and relevant, can give you better ranking and more traffic from users. So you need to update your website at least once in a month, if not weekly.
Part 2 – Three types of website update
Generally, there are three ways you can regard website updates and maintenance. The three types of website updates are technical updates, web design updates, and content updates.
1 – Technical update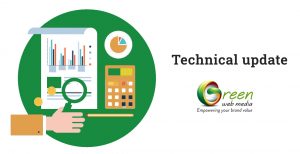 The technical updates refer to your website extensions, plug-ins, core files, patches, and different security checks. It's challenging to rule the top position while keeping your website bug-free or threat-free. You must have an in-house IT team or outsource one to ensure that your website is safe and secure.
As your website gets old, it's likely to face problems like broken links, missing media content, or 404 errors, etc. You must always be keen on such issues and fix them at the soonest. Otherwise, you may end up losing your search engine ranking. If you want your website to be free from any malware, constant technical updates can indeed help.
How often should you make technical updates?
If your website runs on the WordPress platform, then you should update its core whenever the new version rolls out. The monthly update is a must.
If you are using WordPress plug-ins, then update them every month.
Security patches are a vital part of technical updates, as it keeps your website protected from malware and hackers.
2 – Layout/design update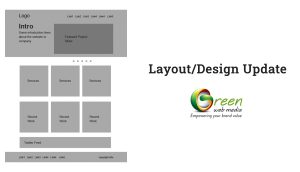 Your website design is crucial to its success. Did you know that 94% of the first-impressions rely solely on your website's design? Therefore, you should come up with new design themes and concepts every few months. When you timely update your website happy, it keeps search engines happy, and you get better ranking as a reward.
Your website may have freshly produced content, but if you present it in an outdated format, it will deter your customers. Design is not only responsible for the initial impression it offers to visitors, but great design can also be a motivating factor for users to return to the website. Keeping all of these in mind, you must keep your website design captivating and compelling.
How often should you make design updates?
If your website layout or design doesn't represent your brand, then consider updating it.
If your website is not compatible across browsers, devices, or resolutions, it needs a revamp.
If the appearance and feel of your design seem outdated, then redesign your website. Typically, people go for website remodeling every 2-3 years.
3 – Content update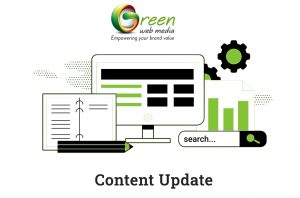 The content on your website should get written with potential customers in mind. When you write fresh content about your product or service, you tell both the customer and search engines that you are knowledgeable and expert in your field. The content on your website should also reflect any updates or changes related to your business.
On average, users spend about 5.59 seconds, looking at the written content on your website. So you have a few mere seconds to impress your website visitors with the content. Here, the key is using nested content and not bombarding your audience with loads of content. You also need to update other sections on your website, including contact details, testimonials page, and home page.
How often should you make content updates?
If you want your website to rank higher in search engine results, you can accomplish it by updating content 2-3 times a month. Posting a new blog once a week can do wonders for your website.
In case you are a blogger, then you should go according to your content calendar. However, one blog per day reflects a general frequency.
Part 3 – Six signs you need to update your website
Now that you know different types of website updates and how often you should do them, below are some clear signs that need your attention.
1 – Your website lacks security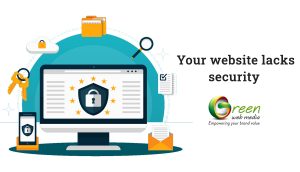 Security of your website should be your priority; however, it's the most overlooked factor by business owners. Suppose your website gets hacked, and client information gets compromised. Then, it would lead to substantial harm to your business reputation and trust. It's essential to keep a check on your website's manufacturing framework and platform and ensure that the site is safe for all visitors.
2 – Your website doesn't stand out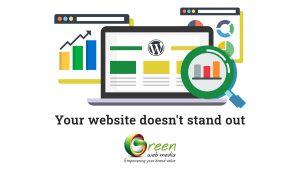 A design that was trending and getting attention two years ago may not be the same this year. You might be an early adopter of new web design. But, trends in the design world undergo rapid changes. And you must ensure that your website is keeping up with the latest features. You can compare your website with the ones you visit and find appealing. If your website doesn't match up, then level it up.
3 – Your website is not reflecting your brand properly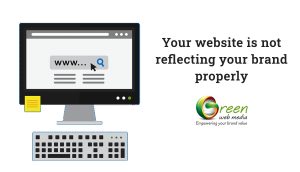 Your website is representing your brand 24/7 in the internet world. For most customers, your website is the only place where they interact with your organization. Therefore, your website should reflect your company's beliefs and values. In case you have rebranded recently, then photographs and aesthetics of your website should also evolve accordingly. You must ensure that your website gives a strong message about your company values and goals.
4 – Your website is not compatible with mobile 
When users come across a mobile-friendly website, they are 67% more likely to purchase products or services from that site. You should consider that more than half of the internet population uses mobile devices to access it. If visitors are having a hard time doing things on your website through their phones, consider updating it. It's best to have a responsive website that runs smoothly across all devices.
5 – Your website can't load fast

At the time of peak traffic, 75% of online consumers are likely to go to the competitor's website than suffering from delays. The loading time of more than five seconds gets considered too long by the majority of internet users. There can be various factors underlying the slow loading time; it can be large images, older or underpowered hosting, or a poor theme, etc. Most of these factors are quick fixes and a perfect way to update your site.
6 – Your website doesn't have a robust SEO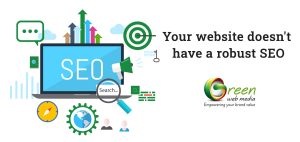 When you don't update your website regularly, you will start noticing a drop in your search engine ranking. By updating your website, you are adding new keywords and phrases and improving your content organization too. If your website doesn't have a blog already, now is a good time to add or update it. A website update certainly gives a boost to your SEO.
In conclusion
You must regularly update and maintain your website to keep your customers hooked, and search engine pleased. You should have fresh and original content on your website, highly responsive and modern design, and timely technical updates. You can refer to the six signs as above and update your website at the right time.