Business sometimes overlooks the benefits that Search Engine Optimization (SEO) provides them. It helps the owners create healthy, efficient, quick, and user-friendly websites. The website content is designed, structured, and written in a way to get a higher rank in the search engines. Good ranks on the first page of search results help bring in more relevant potential customers to the website of the business. It can also increase the conversion rate of potential customers to actual customers.
Moreover, SEO helps build brand awareness of the business. The users of the search engine are more likely to trust a site that ranks on the first page of the search engine result page (SERP). It is crucial for every business to invest in SEO, especially if you are a small business owner. Small companies should utilize the SEO to build a strong web presence and evade your competitions to achieve new customers for your business and take it to the other level. Like an essential digital marketing strategy, there are various reasons to invest in SEO and its agencies to enhance brand awareness, reach out to customers, and earn increased revenue.
With the increase in effectiveness, SEO is largely approved as an online marketing strategy. Here is a complete list of all the significant benefits of search engine optimization for your business.
1.Establishes brand awareness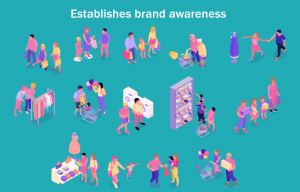 Awareness of the brand is to reach out to a maximum number of the target audience. Creating awareness of your brand refers to how recognizable your products and services are to the customers. As stated by Investopedia, "One of the main steps in promoting a product or service is creating brand awareness." SEO makes sure that your services and products are easy to find by search engine sites like Google and Yahoo with organic and regular search. Users will relate to you more when you rank on the top of the search result page. It also provides a higher chance of your site getting clicked, which ultimately leads the user to your website.
2.Creates a combined effect of all the online marketing activities

Your success in the SEO efforts will contribute to all of the online marketing strategies conducted. Marketing activities like social media marketing, e-commerce, web management, direct email, content marketing, and many others help you get high rankings on various search engine sites. When all the marketing activities direct towards a common goal, you are sure to gain success in marketing strategies, including SEO.
3.Builds brand credibility

Ranking in top positions may create an image on the customer's mind that you are one of the top players in the industry. It illustrates that you are popular, and many users have researched you. If you are at the bottom of the SERP, customers may think you are not well-known and are new in the industry. Otherwise, customers may also feel that you do not have the required budget to increase your website for better search results.
4.Is the primary source of leads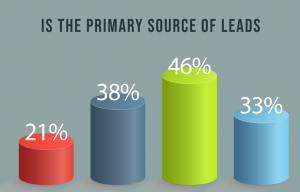 Inbound strategies are more efficient and a rich source of leads among non-profit organizations, Business to business (B2B), and business to customers (B2C). Inbound strategies refer to social media, SEO, content marketing, referrals, and so on. When you are unable to achieve leads from SEO strategies, then you must re-approach your activities. Some other players in the market may take your share of the pie.
5.Builds higher conversion rate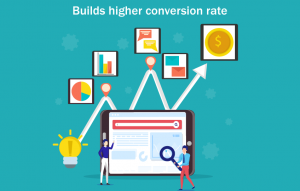 Top ranking on any search engine site can result in a higher conversion rate. Until you maintain your head position, your target audience or market will be more aware of your existence. Customers may close the deal with you as soon as they become familiar with your brand, their knowledge of services and products increases. It is the primary importance of SEO for small businesses.
6.Helps gain hefty market share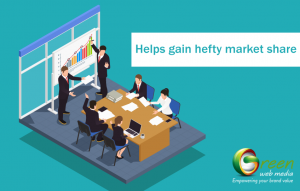 When you are in the top position of the search result, it means you have high chances of your website to be found by internet users. These users of the internet are your potential leads. Leads can convert to customers, once they have found the necessary information from the website. Customers may likely make a purchase, subscribe to a newsletter, or sign up for a membership. Once the conversion rate increases, you can quickly gain a share in the market.
7.Gives better user experience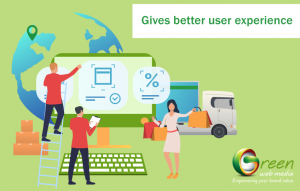 There are numerous ways to increase the user experience and improve your website. Excellent and improved user experience includes providing your potential customers with relevant information regarding videos and photos that support the text, quick navigation through web pages, and a configuration that is mobile friendly. All of the activities lead to a better user experience. It will ultimately result in more leads, clicks, brand recall, and high conversion rates. The above activities are precisely what the search engine sites are looking for, which eventually improves the search ranking.
8.Promotes efficient cost management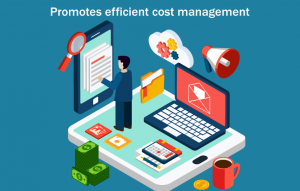 As reported by the Search Engine Journal, inbound leads can reduce the costs of lead generation by 61% as compared to the outbound leads. SEO helps reduce advertising costs. When you are in the top position, you don't have to pay for pay-per-click or advertise your page. As long as the internet users click your search links, you will continue to stay above the rest of the search results. Activities referring to inbound lead generation include blogging, SEO, Social media management, referrals, and many more. All these activities either have a low cost or no cost at all. Activities of outbound lead generation include direct selling, making cold calls, or visiting clients. When you use a correct rank tracking tool, it will help to point the organic traffic towards your website and could also improve your search ranking.
9.Encourages the users to visit the physical store

There are high chances of customers visiting the local shop or store, after searching locally. For instance, an internet user searches for "Best Chinese Restaurant near me." It will show him a variety of options. The internet user will then choose a top choice and visit the restaurant, thus becoming a customer of that restaurant. A study on marketing statistics proves this by stating that 81% of people shopping conduct their research online before making a local purchase or going to the store.
10.Ensures Website is mobile-friendly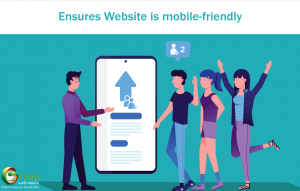 User-experience is improved by SEO as Google search has included a parameter of ranking signal. This parameter refers to the friendliness of the website to mobile devices. There is a significant impact of mobile-friendliness on the website's ranking on Google search. It will result in easy navigation of the site and better user experience.
11.Improves the speed of the website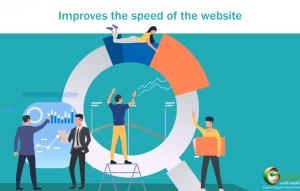 The rankings on search engine websites can affect the loading speed of your website. A load time delay of two seconds for your website can cost you 4.3% of the sale. Speed matters a lot when you want to increase customer satisfaction and promote a better user experience.
12.Increases social media followers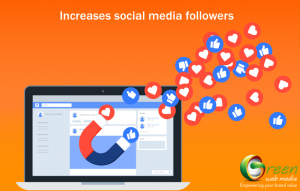 People get to know about your business until you land on the first page of the search engine sites. Your brand's awareness can spread a long way, also towards many social media channels. As the users continue to visit your website, they are more likely to click on the social media platforms and start following you.
13.Moves you forward of the competition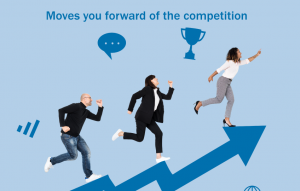 Once you execute the marketing strategies to the organizational plan, you are sure to grow as a business. The strategy incorporated includes search engine optimization. Amalgamating all of the policies together will help you be ahead amongst the competitors in the market. When all of your competitors are using traditional marketing strategies, you would have to lead the competition. Being up to date on the advancements in the digital world will help you lead further in the race. The era is continuously changing to ensure you adapt well to the changes.
14.Return on Investment (ROI)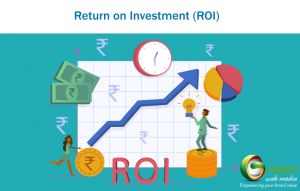 The results provided by SEO are quantifiable and trackable. It does not matter whether you are an e-commerce or non-e-commerce site; there are no doubts when it comes to ROI. All the aspects of the strategies, such as an increase in traffics, rankings, and conversions, are trackable by SEO agencies. Complete analysis of data and statistics provides the ability to dig down at a ground level and see the information on demographics and other engagement metrics for individuals that interact with your website. For sites that are e-commerce, SEO agencies or companies can see the path users take to complete a sale. They can also see which keywords users search before purchasing. For non-e-commerce sites, you can attach the values to your lead conversions like 'contact us' form fill out, and that way, you can calculate the value of your SEO strategy.
15.Maximizes success of Pay-Per-Click (PPC) campaigns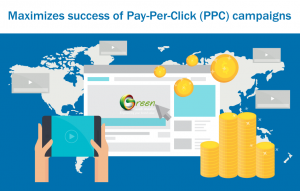 You are likely to invest in PPC advertising at some point when you include digital marketing into your business strategy. SEO and PPC work well together as PPC is a paid strategy, and SEO is a non-paid strategy. With SEO and PPC together, you are reinforcing your presence in the search engine. Your website not only appears on the top of the paid search result but also on the organic search result too. It provides users with multiple opportunities to visit your website and highlight your brand. Another advantage of search engine optimization is that you can apply the data of SEO to your campaigns of PPC. A webpage that directs conversion, for instance, may increase in the value if you include it in your PPC campaign. Much better than that, a landing page targets a keyword with a low-cost-per-click (CPC).
16.Provides 24/7 promotion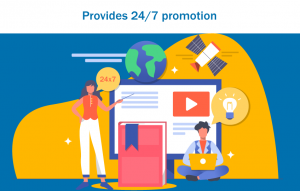 Regardless of whether you market locally in your community or have a global business model, your website can work for you 24 hours a day and seven days a week. It generates more business for you while you are asleep. It allows you to control your time effectively. Building a website and adding quality content is the best way to learn about SEO and online marketing. An alternate option is to have a web developer to create a new site with a content management system that is easy to modify the content in it.
17.Increase in global sales footprint and increase product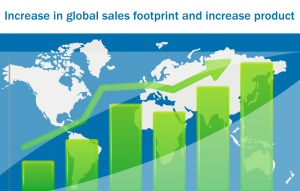 Local search marketing and SEO allows selling locally, while global SEO allows selling and competing globally on the keywords that are hyper-competitive. Your site is more authoritative in the search engine as it expands the web content along with the increasing presence of social media and incoming link profile on your website. It ranks for many new keywords that allow you to expand your product offerings and increases the tropical authority in the industry.
18.Considered as the best PR strategy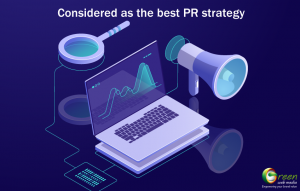 The new-found PR strategy is SEO. You must have quality backlinks to rank high in search engines. Generally, backlinks are the links from the external website that link to your site. Your website is more relevant and helps rank high when you have more backlinks. There is a requirement of publicity to acquire quality backlinks. Promotion and backlinks work hand in hand because you have more backlink opportunities when you have good advertising.
19.Improves the safety and security of the website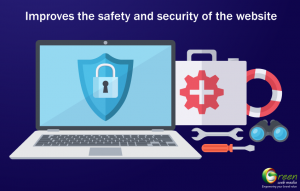 SEO will compel you to make your website safe and secure. It will protect the visitors on your website from fraud and viruses. Along with it, it will enhance your rankings as secured sites will significantly influence your SEO rankings.
Conclusion
There is a limited opportunity for your brand in terms of brand equity and awareness. The digital world has provided us with many options to explore to achieve overall organizational goals. SEO is the strategy that will help you trump the competition and fulfill user acquisition goals. Make sure that you use the advantages of search engine optimization to the fullest.