Is a lack of website costing your brand valuable leads and prospective customers online? If your answer is yes, then you need to move swiftly and get your own website created, pronto. Let's check out some compelling business benefits of creating your brand website.
Why should website creation be the first priority for your marketing team?
Your marketing team may have several initiatives for capturing audience attention online. But none of them will fire if you don't have a website presence or a home online for your brand. It is hard to believe that 29% (almost a third) of the respondents of a recent Clutch survey said that they don't have a website. Many may think that they have saved some dollars by not opting for a website, but they don't factor in the thousands of dollars at risk due to lost opportunities that is available with a website. Clearly, it is in the best interest of an entrepreneur to get a user-friendly and mobile responsive website created as soon as possible.
Interested to know what are the benefits of going for a quality website? Then read on:
1 – It is the home to your branding efforts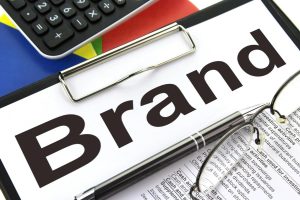 Your website is the backbone of your online presence. Every piece of content and article, every communication to a new lead, and every ad you have online will require the reader or consumer to click to a particular page on your website. Imagine if you don't have a permanent online address for your brand in the form of a good website? Where will your customers land when they see an advertisement? What will your customers see if they want to further explore your product or service offering?
You definitely want to have a specific place online that your brand can call 'home'. This is the place that your future customers will start their buying journey from.
2 – Great avenue for information
If you need to inform about the mind-blowing product or service that you are offering, you need a platform to showcase the virtues of your brand. Without this address, your brand will not have a central hub from which it can engage with prospective customers and captivate their attention to convert them successfully.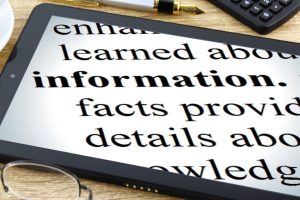 It is important that your customers get a clear idea about your company, your line of business, and your core business values. This will help them make a decision whether or not your brand is a good fit to solve their specific needs. A website will come in handy to help readers know what your company is all about and provide an elaborate description about why you need to be chosen over your competition in order to avail of a specific product or service.

3 – 24 hour marketing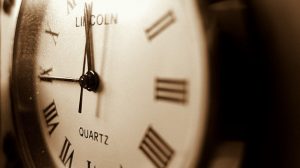 Your website is a reliable marketing superstar. It keeps working for you even when you are asleep. You can get a business inquiry through a website 24x7x365. This way, you are accessible to your potential target market round the clock. You don't need to hire resources in multiple shifts just for the lead and prospecting purposes when your website can do this task pretty efficiently. Imagine if you provide such access, you will get site visitors in droves and can enable a higher volume of conversion as compared to the 9 am – 5 pm working hours of a conventional/ physical store.
4 – Build credibility
Industry authoritative content, sharp images, amazing navigation, and ample testimonials from happy customers – these are the perfect ingredients to enabling a bigger chunk of prospects to customers. And your website has all these elements present at one place. With a website, you tell customers about why they should go with our brand and then back it up with facts and previous customers' testimonials.
Without a website, there is simply no way to engage with the modern-day customers who make a majority of their purchase decisions online. An SEO optimized website will help you land on top of Google rankings, and this will further consolidate your competitive positioning as a reliable brand to deal with.
When you continue delivering good quality products and services, it will lead to more positive reviews on your social media handles and on the website. This, in turn, will boost repeat and referral business substantially.
To sign off
From an ROI perspective, the decision to go for a website looks profitable from all angles. Hence, the same Clutch survey states that an increasing percentage of small businesses now are going for a website.
But it's not just sufficient to accept that since your competition is on the Internet you should be on it too. You need to hire top web development agencies who can help you with the website development and its promotion online. This way, the maximum number of your target market will come to know of your online existence and reward you with interesting business inquiries.